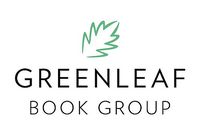 Greenleaf Book Group
Greenleaf Book Group is a publisher and distributor specializing in developing independent authors and thought leaders. We designed our publishing model to support the independent author and to make it possible for writers to retain the rights to their work and still compete with the major publishing houses. We have the capability to take your book idea through full project development and production all the way to bookstore shelves. Our award-winning team works with you to create an exceptional book and design a custom-built strategy to ensure its success in the retail market.

Thousands of projects later and with over 50 New York Times and Wall Street Journal bestsellers, our award-winning editorial and design, robust marketing, and expert distribution capabilities have led to partnerships with some of the most influential thought leaders and independent publishers worldwide. Greenleaf's hybrid publishing model is uniquely positioned to offer the benefits of both traditional and self-publishing. We provide you with unmatched publishing and distribution services; you keep creative control, intellectual property, and most of the royalties.

When we accept a title for publication or distribution, we assign it to one of our imprints. Though production work is the same for all imprints, our imprint recommendation determines our distribution and marketing strategies based on genre, author platform, and demand-generation plan. Our world-class imprints are Greenleaf Book Group Press (our flagship imprint), River Grove Books (our digital-first imprint), Fast Company Press (our imprint partnership with Fast Company Magazine), An Inc. Original (our print partnership with Inc. Magazine), and BrainTrust Ink (our imprint partnership with BrainTrust).