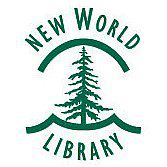 New World Library
Over thirty-five years ago, in the kitchen of a small apartment in Oakland, California, Marc Allen and Shakti Gawain started a publishing firm known as Whatever Publishing to put out into the world a few books and booklets they had written. It was a shoestring operation, started with very little capital. Total sales in 1977 were $800.

Today New World Library owns its own spacious building in Novato, California, has sixteen employees, and generates eight-figure revenues. The company's name changed in the mid-1980s to better reflect the quality of its developing list. One of its first books, Gawain's Creative Visualization, became an international bestseller and has sold more than six million copies in English and been translated into more than thirty foreign editions.

Many of New World Library's books are categorized as New Age, though Allen says "there's really nothing new in New Age; it's been around for a long time. It's the perennial philosophy, after all. Certainly for many, though, a New Age is dawning. Perhaps it will prove to be a great New Renaissance, possibly even an era of cooperation and global peace. We certainly hope so, and we are publishing material that can show us how to create far better lives for ourselves (such as Eckhart Tolle's, The Power of Now ) and a world that works far better (such as Active Hope by Joanna Macy & Chris Johnstone and The Power of Partnership by Riane Eisler)."

In order to give its books the care and treatment they deserve, New World Library publishes approximately thirty-five new titles annually. New World Library celebrated its 35th anniversary in 2012. Its success as a company is attributable to the continuing strong performance of Eckhart Tolle's books The Power of Now, Practicing the Power of Now, Stillness Speaks, and Guardians of Being with more than 5 million, 500,000, 400,000, and 150,000 copies sold respectively.