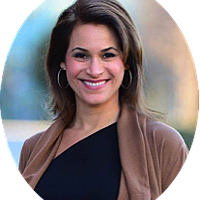 Delina Fajardo
Delina Fajardo is a girl from Long Island, NY with a mission to help others live abundantly with love and happiness.

After 16 years working as a Physician's Assistant, Delina realized she was betraying herself of passion in exchange for "success," and made a personal breakthrough by "unlearning" societal conditioning about self-worth, happiness and success. She found a passion and true calling through her own personal growth and now lives a life on her terms, a life of authenticity and truth of who she really is and what she's created for.

Delina has a passion to enrich the lives of others and is committed to operating with integrity, authenticity, and responsibility. As a creative artist, entrepreneur, leader she founded and owns multiple small businesses including Red Balloon, Purpose Now, Grand View Escapes, and Abundant Purpose Mastermind. She also authored three best-selling self-help Purpose Now books and a top strategist and life coach with Tony Robbins companies.

She is commonly referred to as "the real deal" who can "talk her walk" through her own experiences, teaching others how to overcome challenges to create success.