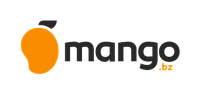 Mango Media
Mango is an innovative independent publisher based in beautiful Miami. Mango publishes books from the freshest, most distinctive voices of our time. Mango books seek to stretch the boundaries of our online culture, social media and ideas.

Books have changed our lives and we believe that Mango books should be instruments of change, inspiration and entertaining. We publish books, eBooks, journals, and workbooks covering new ideas and pursuits across a global range of interests and passions.

Mango authors are experts in their fields, are creative and marketing geniuses, and know how to share and socialize their ideas. Mango authors are our partners in publishing. Together, we produce great books to help build authors' brands and long-term success.