Inspired by a true story, the 1902 brutal murder of two children remains unsolved.
On April 13, 1902, an unknown assailant bludgeoned two teenage siblings as they made their way home from Sunday night church. No one has paid for this crime.
| | |
| --- | --- |
| | Mystery Historic |
| | Des Moines, Iowa |
| | 60,000 words |
| | 100% complete |
| | 7 publishers interested |
Synopsis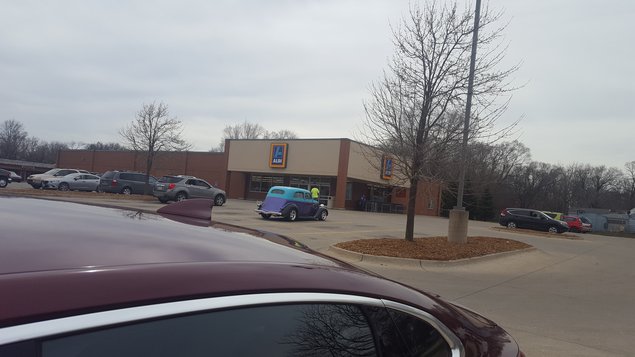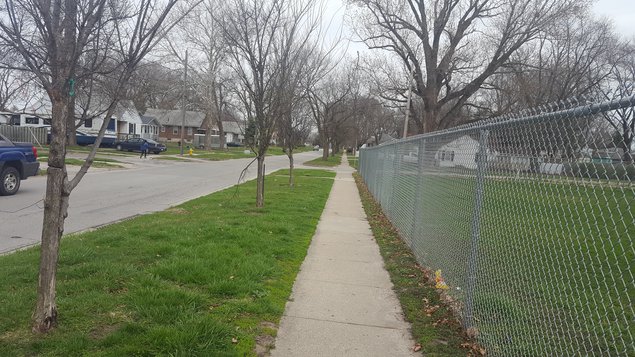 In 1902, two siblings were beaten to death just 1/3 a mile from their home as they walked home from Sunday night church. Although there were 3 possible suspects, these murders remain unsolved.
This book has been an almost 3 year journey for me. It all started in the Summer 2014 when I came across the story.
This story intrigued me for many reasons. First, it was an horrific act. Just the thought of these two children dying after being bludgeoned sends chills up my spine.
Secondly, I am familiar with area. In fact, I drove past the grocery store that now sits on the corner where the family lived several times a week for years. Now, when I drive past, I think about the family and how they survived this tragedy. Death was not unusual in the 1900's but from disease or accidents. But not murder - and definitely not to children.
Third, I've always been interested in history but not wars or treaties or government but in society. How they lived. What they did during the day. Their thoughts. How they dealt with death.
For the first two years, I spent my free time researching using old newspapers, ancestry.com, plat maps, etc. I found myself "writing" paragraphs in my head. About a year, I started the book.

This book is inspired by the true story. The basic story is true, the characters and conflicts are fiction. The names have been changed to protect any ancestors of the family members or suspects (that I was unable to find).
I thank my family and friends for their support as they had to listen to me talk about this story, became my beta readers and proofed for typos or fragmented sentences.
Outline
Chapter 1: Present day
Chapter 2 - 8: April 13, 1902 Introduction to characters.
Chapter 9 - 13: The brutal murder and discovery.
Chapter 14 -26 : April 14, 1902 The family deals with their loss while the community reacts with immense curiosity.
Chapter 27 - 35: The children are buried while the police sort through their evidence.
Chapter 36 - 39: Life goes on for everyone. A suspect is arrested.
Chapter 40 - 49: The trial
Chapter 50-51: I can't give away the ending!
Audience
This book appeals to all age groups from teens to senior citizens (based on beta group) with an interest in historic mystery.
The book would be appropriate for reading groups as reader's emotions are transformed from one extreme to another throughout the book.
Reviews:
"A great read. The setting was so detailed I felt like I was in the 1900's in Iowa. The characters so real, I was sure I knew them. A real-life mystery to be solved. Highly recommend!" Susan P.
"The Secrets By The Knoll is a suspenseful murder mystery that kept my interest from the start until the last page. It kept me guessing. The author's words made a clear image of the characters and events throughout the story." Katie B.
"I read "Secrets by the Knoll" and for it being a book based off an event that happened over 100 years ago, it was a great read! The descriptions used made me feel like I could see the scenes, I could imagine the setting in my mind and I could see the characters as they were described. The story was also very intriguing, as this is still technically an unsolved case in the Des Moines area, it provides an interesting perspective on the, somewhat unknown story. I would recommend this to anyone who wants a great read! As a twenty four year old, it can be hard for me to sit down and dedicate time to reading in my busy life, but this book was very easy to read and kept me interested up until I finished it." Sara S.
Promotion
The funds will be used to self-publish both in print form and for e-readers.
Self promotion including but not limited to:
Book Launch Team

Book Launch Party
Facebook Community

Email List

Social Media Following- Facebook, Instagram, LinkedIn and Twitter.
Press Releases to local Television and Radio Stations
Regional events including vendors shows, farmers markets, etc.
Sample
Chapter 1 - April 13, 2017
"In 100 feet, turn right at Madison Avenue" the computerized female voice said.
Listening to her GPS, the driver turned right at the next road and pulled into the parking lot to the left.
"You have reached your destination".
Ashley parked her dark gray Honda Civic near the corner. She moved the shift indicator to "park" and turned the key to shut off her car. Unhooking her seat belt, she opened the door. A series of bells reminded her to take her keys out of the ignition. She stepped out of her car.
The tall blonde stared at the road in front of her. Distressed skinny jeans and faded blue t-shirt accented her slim build. Light blonde hair straightened and parted in the middle, fell to her shoulders. Her Swedish heritage evident in her looks; high cheekbones, almond shaped eyes and a tipped-up nose. She lifted her silver aviator shades uncovering eyes the color of the summer sky. She placed the shades on top of her head using the temples to hold back her hair revealing simple silver cross earrings; a graduation gift from her grandparents.
The young woman surveyed her surroundings. She stood in the parking lot of grocery store; a busy intersection behind her. Unlike the larger supermarket chains throughout the country, this store's simplicity was appealing. There was no pharmacy drive up or gas station or large signs displaying sales on the windows. Just a simple blue square sign with orange borders above the entrance. In upper case, white letters, it read "ALDI".
A steady stream of customers entered and exited the building. More vehicles had pulled in after her. Others had left. The parking lot remained half full. She watched a silver minivan swiftly pull into a parking spot. The driver got out of the van and hurried into the store. Two school age children running behind her. Another car drove by her exiting the lot. It was certainly a busy store.
The road behind her orchestrated a multitude of sounds; an arrangement consisting of soft purring engines, heavy truck diesels, the loud rap bass or a catching country tune from a passing vehicle, the swishing sound of spraying water, drilling sounds and car doors slamming shut. Looking across the street, Ashley saw the origins of the sounds; a man washing vehicles at a used car lot, a mechanic changing a tire at an auto repair shop and a customer arriving at check cashing store.
Ashley brought her attention back to her surroundings.
Most likely, the house stood here. Or maybe closer to the store.
The picture she found on line didn't show the road. Then again, Ashley thought looking back at the busy road behind her, it probably wasn't four lanes wide.
Click, click! Ashley hit the button on her key fob locking her car. Shoving her keys into her front pocket, she walked to the sidewalk along Madison Ave. The bounce in her steps caused her hair to sway back and forth. She returned her sunglasses to rest on her nose.
Stopping, she retrieved her smart phone from her back pocket. Pressing the button to turn it on, she scrolled the screens until she found the "Map My Walk" app. She touched the icon to open it and pressed the start button. Ashley begin walking west down Madison Ave.
"Bout a third a mile from this intersection" she said talking to herself.
As she walked, she stared down at her phone watching the arrow move. When the app indicated she had walked one third of a mile, Ashley stopped. Looking up, she read the street signs.
"East tenth and Madison."
If she had calculated correctly, this was the spot.
Ashley sighed, repeating; "This is the spot."
She looked around. It was a nice quiet neighborhood. Despite the warm weather, she didn't see anyone outside. Most of the residents were still at work or inside watching The Ellen Degeneres Show or a sitcom rerun. The younger kids and teens surfing the internet updating their Facebook status or playing video games, on their Xbox.
The houses were well kept. After the long winter of dormancy, buds were forming on the trees and the grass greener with every passing day. A large RV motor home sat in a driveway; a white four door sedan behind it blocking the sidewalk. The fourth corner was the back of a grade school. Within the fenced yard, the brightly colored playground equipment filled with children. Most likely, an after-school program since the school day ended over an hour ago. She could hear the children yelling and laughing but couldn't make out what they were saying.
Ashley's thoughts returned to the reason for her visit. She was taking an ancestry class as an elective at the Community College. Her final project required them to research their family history. She discovered this tragedy while searching on the internet. No one in her family has ever mentioned it which added to her curiosity. She felt compelled to make this pilgrimage.
She wondered if the homeowners knew what happened here. There was nothing to mark the spot. No monument or crosses or flowers. No make shift memorials. Nothing.
"It was over 115 years ago. Today. Everyone has either forgotten what happened here," she said aloud as she looked around.
Then added "Or died."
She walked to the corner of the school. Ashley pulled a tiny wooden cross out of her jeans pocket. Kneeling on the curb, she pushed in into the dirt and said a little prayer.
I don't know you but I'm so sorry that this happened to you. I hope your souls have found peace in Heaven. And that you are smiling down at me; knowing that you aren't forgotten. I will never forget you.
Tears filled her eyes as she finished her prayer.
Wiping the tears from her face, she thought This is stupid; I didn't even know them.
Standing up, she looked around to see if anyone was watching her. A lump had formed in her throat.
Overcome by sadness, Ashley walking slowing back to her car looking down at her pink flip-flops as she walked; trying to make sense of this strange feeling. The overwhelming force drawing her to make this pilgrimage. The weird connection she felt to ancestors she never knew.
When she got to her car, she stopped. She lifted her sunglasses revealing her teary eyes.
She looked again towards the west. The late afternoon sun forcing Ashley's blue eyes to squint. Ashley Johansson lowered her sunglasses to shield her eyes.
Excerpt from Chapter 36
The door closed and darkness engulfed the room. The next sound he heard was the locking of door.
Willie's eyes welted with tears.
What's happening to me? They are going to be worried at the camp. His mama would be worried.
Tear ran down his cheeks.
Willie laid down on the bed. He stared into the darkness. Willie thought about his mama.
Succumbed by the heat, he stood up and removed his coat. Using the blanket as a pillow, he laid back down.
Hours later, Willie was soaked in his own sweat. He removed his shirt and used it to wipe the sweat from his face.
He had no idea what time it was. Or how long he had been there. All he knew was he didn't do what they said he did.
Why are they keeping me? I didn't hurt those children. I wouldn't hurt any kids.
He stood up and felt his way to the door. Pounding on the door, Willie yelled "Help me. It's hot in here. Help. I need a drink. Please."
Willie stopped pounding on the door. He listened for a minute. Not a sound. Silenced. Just his own labored breathing. It became more difficult to take a breath with every passing minute.
Willie leaned his forehead against the door and cried. In a low voice, he cried out. "Someone. Please. Help. Me."
Excerpt from Chapter 40
The Judge asked if both attorneys were ready.
Attorney McNally, clearing his throat, said "Yes, your honor."
The judge turned towards the County Attorney.
"Y-yes, your honor," he said half standing. Peter Culligan was nervous. This was his first big trial. Feeling the strangling hold of his shirt collar, he tried to loosen with his fingers.
"You may begin."
Culligan walked up to the podium. Placing his papers down, he began, "Gentlemen. On April 13, 1902, a brutal murder occurred Two innocent children, thirteen-year-old Timothy Johansson and Grace Johansson, just 15 years old were bludgeoned to death as they made their way home from church. We will provide testimony that the defendant, Thomas Landers, had made it known to his family and friends that he had a crush on Grace. He had talked to his friends about requesting permission from her father to court her. The defendant was also known to walk past their house hoping to get her attention. This happened on numerous accounts.'
Culligan turned the page in front of him, clear his throat and continued.
"You will hear testimony that Thomas Landers had spoken to Grace but she was not interested in him. Grace's plans included graduating from, not only, high school but college, too. On the day of murder, Grace was seen talking to a boy at morning service that day. She was heard making plans to see him later at the evening service. Thomas was at the same morning service witnessing the interaction between the two. He was seen storming out of the church."
"That evening, he saw Grace and Timmy walking to church service. The anger was building up inside him. She ignored his advances yet made plans with this other boy. Tom's anger continued to grow. A few hours later, he saw Gracie, Timmy and another boy enter Water's Restaurant. It was too much for him. His anger built up inside him. He planned to confront her and walked towards the knoll just 1000 paces from her home. When she turned him down. He became angrier."
Culligan held up his right hand pretending to hold a pipe, he continued, "Picking up the metal pipe, he began to beat her."
Culligan mimed the beating, lifting his arm up and down several times, his voice becoming angrier and angrier.
"Timmy tried to stop him but he too was bludgeoned. Tom beat Timmy and Gracie over and over and over." Culligan continued to beat an imaginary person bending over lower and lower. Stopping suddenly, he quietly adding, "until they both lay lifeless in the middle of the road."
"Scared, he dragged the bodies to either side; throwing Gracie and Timmy into the ditches like dead animals."
Culligan took a long pause. The courtroom silenced.