---
What would you do if one day, you wake up in the hospital and find out that there's someone else in your head?
What if one day, you struggle to even control your very own limbs and the words you utter?
Meet Jarod Wickernham, whose life is thrown into a spiral after a tragic automobile accident. After the close brush with death, Jarod ends up in a hospital, traumatized but alive. He thinks he is lucky to get off with minor injuries, but he soon realizes that something is wrong when he starts behaving abnormally.
Eventually, Jarod finds out the truth behind his erratic behavior―that there is someone in his head. From that point on, he is launched into a series of fast-paced and heart-pounding adventures as he tries to find out the person's identity. But, as he digs deeper, Jarod uncovers more and more shocking truths that has been buried for decades, and secrets that people would kill to protect.
"What's happening to me is that there's a guy in my head who keeps popping up occasionally like a Jack-in-the-box!" - Jarod in Someone's In My Head
Someone's In My Head is a thrilling and suspenseful science-fiction novel that will grip you with its exciting plot and charm you with its humorous dialogues. Narrated in first-person by the witty Jarod Wickernham, it brings to you the future of human technology and the ominous repercussions of mind control. This first installment of is surely an enthralling read, and it is definitely worth every single penny stated on its price tag.
---
Hey, guys! So for those of you who don't know me already, I am Steven Steel, and I'm the author of Someone's In My Head.

I started penning this book in 2014. It started out as this really mind-blowing idea my friend June and I had thought up during PE class―the notion of a person finding out that he has another person's consciousness in his head after an automobile accident.
Now, after an entire year of writing and half a year of editing, this book is finally ready to be published! Heck, even the fact that I'm sitting here typing this is so surreal on its own. It's like I went home that day after getting that incredible idea, started plotting out the backbone for the story and…BOOM, here I am. Everything that happened in between seems a little fuzzy, but all I know is that it contained lots of late nights, knuckle-cracking, and a whole lot of caffeine.
I'm sorry. I digress.
Anyway, Someone's In My Head will be published as a 386-pages thick paperback, and trust me when I say this, the printed version of the book is soooo much better than the digital one. Matt-laminated, the cover itself is classy and professional, thanks to the amazing team of publishers that I'm working with. The smell of the paper...it's just heavenly.
And also, I would like to express my deepest gratitude to all my followers and readers on Wattpad. You guys are the constant motivation not just for me to keep on writing, but also, you guys are the reason why I decided to turn SIMH into a real, paper-and-ink novel. Words cannot describe how grateful I am towards you guys for always being there for me, supporting me, and…*sobs*
So, as a reward for all you Wattpad readers of SIMH out there, I will also be giving away free copies of my other book, Pentalements; all you need to do is to pre-order a copy of during the 45-days campaign that I'm launching here on Publishizer. You can also get a group of friends and get my book at a significantly lower price if you buy in bulk through the various packages that are present.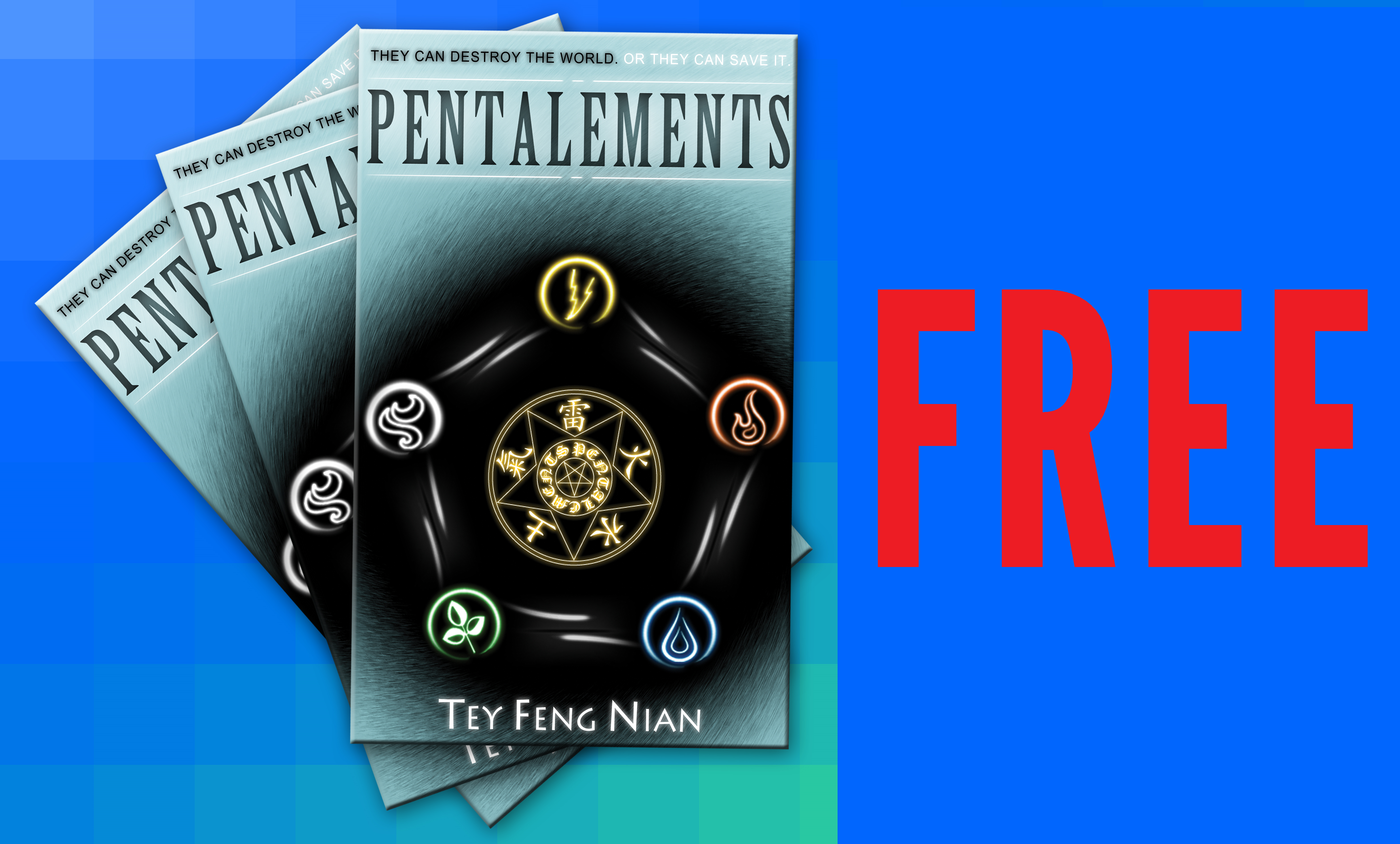 Don't worry, all the prices stated might look kind of costly, but they are all inclusive of delivery charges! So whether if you are staying in a tepee in the Great Plains, or if you're staying in one of the fortresses on the Great Wall of China, as long as there is a courier service to your area, you'll be able to get my book at the same price as anybody else in this world.
And before I sign off, here's a list of some of the awesome stuff people said about Someone's In My Head:
"This book is an undiscovered literary gold." — Murican
"Mr. Steel has written not just a story but a great creation that needs to be introduced to the world." — Sarah
"When you start, you will keep on turning the pages!" — Michael Mlanda
"This book was not only well-written and plotted but has actual facts in it that made it more believable and way more exiting! I'm a passionate reader and I prefer a story to bind me from the get go and boy was I bound. I've been reading for two days straight only putting it down for the necessaries, actually fearing that Jarod would get himself into more trouble if I stopped for too long. It was amazing! Definitely a must read!" — Esmari Kruger
---
I truly believe that no matter what your story is about or how it is written, it deserves readership, and if you share the same belief as me, I would be truly honored if you could support me by pre-ordering a copy of Someone's In My Head. I promise to keep you informed on the progress of the publication, and I sincerely thank you, from the bottom of my heart, for your kindness and generosity. Thank you.