Hello there my friend.
I am pleased to say that 6 months after this Publishizer campaign succeeded, thanks to your generosity, that things are really happening!
The cover design was finalised months back and looks hot.
The book manuscript was lovingly written by end of August, then revisited and hacked away at by me throughout September.
It's been with the editors for the past 2-3 weeks and I'm due to receive the edited manuscript later this week.
I then have around 2 weeks to go through these edits myself, before sending it off to Sarah who will be formatting my book and bringing it to life.
I share a little more on this process in my latest Facebook Live in our dedicated Suck It Up Princess group, as well as a few things that could put a spanner in the works, or might work out perfectly :)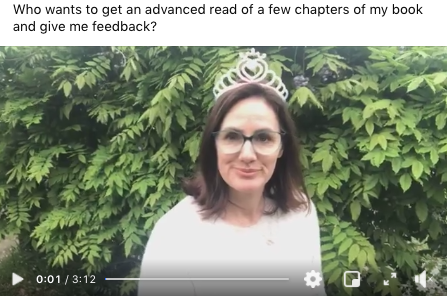 If you'd like to help me out by reading and giving feedback on 1-2 chapters of my book next week, hit reply or comment under this video!
Much love.
Natalie xo