Synopsis
Secrets of the productivity masters – from psychology to strategies, what you don't know that you need if you want to succeed as an entrepreneur. Understand why you are not getting the results you desire!
This book will transform any entrepreneur into a highly successful productive business owner, cutting through the noise. The problem is that most business owners don't get the results in their business that they should, not because of external factors, but internal, their mindset and how they use their time. You can have the best business strategies and all the resources in the world, but businesses still fail to succeed.
My message is unique because, most books focus on strategies for businesses or habits of the successful. This book combines a wealth of principles and concepts in how to master your internal world to succeed on the outside, so you can then use the resources and strategies effectively and leverage your productivity. It looks in the mind of the entrepreneur, how this shapes business and your ROI on time. It covers the tactics of building a mindset geared for success and productivity, the foundation of success and then we work through the strategies of productivity, from thinking to habits, to apps, to systems. You need to know where you are going wrong if your business isn't making money and I've got a system to always identify why!!
I had to write this book because after years of working with thousands of businesses, there is a common theme, and the business owner 90% the reason the business fails, not the business. Not many people focus on the direct connection between emotions and the business owner and how they influence everything he/she does. It is not strategy that will be the reason for success, it is the mindset behind the owner, that influences how you carry out strategies and how you invest your time.
This book will show you everything you need to know, from time management to habits, to mindset, to improving business results and understanding why your business might not be working and how to get results.
It takes the owner and puts him solely responsible for everything that shows up and understand what is in his control, where his leverage is and what he needs to do when he isn't getting results. It gives you insights into energy, productivity, planning, but also strategies and psychology.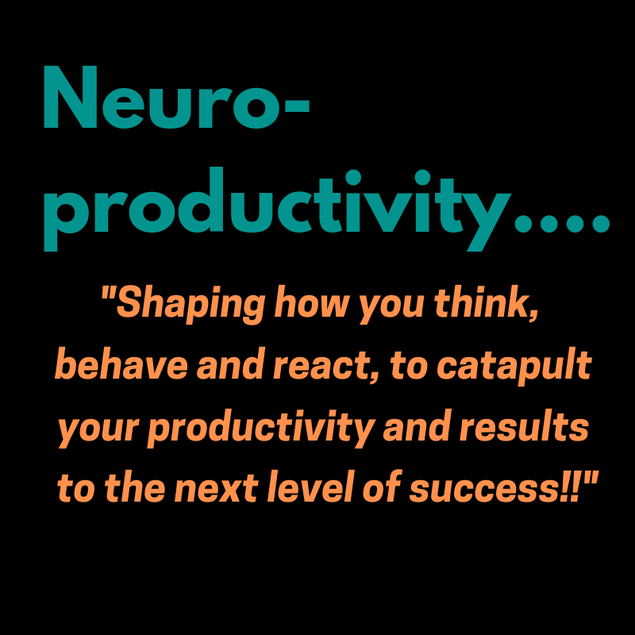 Outline
Chapter 1. Cutting the crap
This chapter is about taking responsibility, understanding where you are, and why. We dive directly into the mindset of the entrepreneur, uncovering the beliefs and values driving behavior.
Chapter 2. Empty canvas and the paintbrush
Clarity is power in business, you can't plan if you don't know what you are ultimately creating. How do you connect what you are doing today to what you want to achieve in 3 years? This is where we also build the foundations of motivation, your vision, fulfillment, and the identity of the entrepreneur you need to be.
Chapter 3. You are your habits
Identify the gap you need to close to succeed. From rituals to routines, success habits vs unsuccessful, we dive in what drives your behavior and how to break habits that you just can't seem to do on your own. Discover how to effectively build the consistency and momentum to form new habits you need to succeed.
Chapter 4. Creating your master plan
The masters don't use to-do lists and they have massive plans! Uncover how to effectively plan your business goals while maintaining life balance. Connecting everything from your goals, to routines, to rituals, and outcomes you ultimately desire.
Chapter 5. Following through with your master plan
Learn how to motivate yourself, how to follow through with your own plans, and get out of your own way. Here I unveil the secret tactics high performers use to always show up and win at their game.
Chapter 6. From Procrastination to Profit
How to turn your procrastination into profit, understand the gift and insights to be gained and how they hold the key to what you need to know about yourself and where you are!
Chapter 7. Identify your time thieves
Discover where your time is going, the hundreds of ways you lose time and others take it from you. Identify your time thieves so you can be in control again and gain back hours each week. You don't know what you don't know!
Chapter 8. Don't let your emotions run your business
Learn how to take action no matter how you are feeling! How to manage your emotions effectively so you don't get highjacked by them! Don't let stress, overwhelm and frustration get in the way of taking action.
Chapter 9. Clueless why you aren't winning in business
Too many entrepreneurs are completely lost as to why they aren't making money, they are also often working on the problem that isn't. I'm going to share the most powerful and successful ways to identify why your business isn't succeeding and what you need to do!
Chapter 10. Technology – enhancing or undermining
How do you seamlessly incorporate and take advantage of all the apps & technology so you are always on top of your game, and playing at the highest level and ahead of the game. Taking productivity to a completely different level.
Chapter 11. Seamless Systems
Putting it all together, connecting the moving parts so you have a rocking balanced successful life and business! What does your winning system look like to succeed?
Audience
This book is for entrepreneurs and aspiring entrepreneurs, we have never been in an era with so many people moving from corporate to self employed. It is an industry that is booming and growing. There are close to 400 million entrepreneurs worldwide.
More and more individuals are quitting their jobs, to be in control of their income, to create more freedom for themselves and meaningful and fulfilling lives. The success of these entrepreneurs is critical for our economy and evolution as a society, they are changing the world! However, the stats are disheartening, a Harvard business school study found that 75 % of venture-backed startups fail. Smallbiztrends statistics say a little more than 50% of startups fail in the first four years. While around 9% of all American businesses close each year, only 8% are opened.
Entrepreneurs don't know exactly why they aren't succeeding and this book cuts through the noise out there to show them why. They doubt themselves, their business and struggle to get the right guidance and tend to focus on strategy alone to often fix what isn't. Most don't have the money to pay for a business coach or consultant either – with fees starting from $150 to $1500/hour.
They try to leverage the internet, but end up more overwhelmed and confused than before, lost at what to do to change. Many entrepreneurs aren't having fun and enjoying their time, and the freedom they thought they would have. Most entrepreneurs are working 60+ hours a week and another study revealed only 5% work less than 30 hours per week. Burnout is increasing too and the current data indicates that 8% of startups get closer to failure when their entrepreneurs burn out.
This book will show entrepreneurs the foundations to succeed, without the foundations, business is shaky. They need support now more than ever. Many aspiring entrepreneurs don't start businesses because they are filled with doubt and fear and we pay the price as a society.
This book details exactly what an entrepreneur needs to know, how to think and what to do to succeed in today's world of entrepreneurs, not matter what industry you are in.
Promotion
Kirstin coaches over a hundred entrepreneurs monthly, this book is for this audience of entrepreneurs and business owners collectively. Kirstin will establish awareness and relationships on her platforms and internal database of over 3 000 entrepreneurs and aspiring entrepreneurs.
There is potential to reach an additional audience of entrepreneurs through her network of past / potential clients / her collaboration with over 120 business coaches worldwide and their audience – thousands.
Kirstin has a range of upcoming speaking-engagements scheduled in Spain and Ireland in 2019, to an audience of entrepreneurs. Not including upcoming webinars and online videos to promote and inform potential readers of this book scheduled for the first quarter of 2019. Depending on the publishing options available to Kirstin and this book, Kirstin will arrange more international speaking-engagements.
Featured on - Steven Aitchison, Evan Carmichael, TimeManagement Ninja,Selfgrowth.com, Toggl and Monster.
Previous Book reviews Amazon – Maximize your time to Maximize your profits – 8 - https://amzn.to/2AEBG0i
Regular Guest Contributor to leading websites – with millions of visitors each month - www.lifehack.org and www.addicted2success.com
Subscriber list – 1500
Facebook - 2731
Twitter- 2364
Awards – Top 100 Productivity Blog 2017 / Inspirational blog 2016 / 101 Top Blogs for men
When will you get your book?
Depending on the publishing contract and outcome you should receive your book early/mid February 2019.
Competition
Getting Things Done: The Art of Stress-Free Productivity
By David Allen
Publisher: Piatkus Books; Revised edition (March 17, 2015)
David shares the breakthrough methods for stress-free performance that he has introduced to tens of thousands of people across the country. His message is clear: Only when our minds are clear and our thoughts are organized can we achieve effective productivity and unleash our creative potential. Kirstin O'Donovan couldn't agree more, and adds how to also manage other emotions, like stress, overwhelm, and also lack of motivation, anxiety. Productivity Secrets really dives into the psychology of the mind and shows you not only how control your emotions for business , but also, how to get back control when you have lost it.
The 4-Hour Workweek - Escape 9-5, Live Anywhere, and Join the New Rich
By Tim Feriss
Publisher: Harmony; Expanded, Updated edition (December 15, 2009)
Tim covers some brilliant productivity and time management concepts and rules to take your productivity to another level, focusing a lot on less is more, automation, leveraging VA's, so you can work less and live more Kirstin O'Donovan's book, Productivity Secrets for Entrepreneurs is for any entrepreneur and industry, a lot of the concepts cannot be applied by many entrepreneurs who are not a certain level of thinking and depends largely on their business.
No B.S. - Time Management for Entrepreneurs
By Dan Kennedy
Publisher: Entrepreneur Press; 1 edition (July 7, 2004)
This book has been a bestseller for anyone wanting to be more effective in time management basically, it has mixed reviews but hold important concepts of time management. This book is mainly applicable to entrepreneurs in America while Kirstin O'Donovan's book applies to any entrepreneur worldwide.
Rich Dad, Poor Dad: What the Rich Teach Their Kids about Money
By Robert Kiyosaki
Publisher: Rich Dad on Brilliance Audio; Unabridged, Anniversary edition (June 20, 2017)
This is the number 1 personal finance book of all time and looks in the beliefs and how they affect your financial success. It's an excellent book to show how your thinking, affects your world and business success. Kirstin O'Donovan's book actually shows you how to condition new beliefs and ways of thinking, not just giving you the concept, but actually how to apply this so you can experience real life changes in your business immediately. Kirstin really dives deep in how our brains are structured and how beliefs are formed and can changed, backed up by science.