I'm John Biggs and I've been a professional cynic for the past decade. I saw where technology was headed and I was upset, not amazed. But something is changing and I want to tell you about it.
"Yearly reminder: unless you're over 60, you weren't promised flying cars. You were promised an oppressive cyberpunk dystopia. Here you go," wrote Kyle Marquis in February 2015. For most of my life Marquis' words rang true. I saw the future as a slide into darkness, all Blade Runner and dirty bombs. But we are living in an era of unprecedented access to information and increasingly improved access to the resources needed to build a better world. All is not peaches and cream - yet - but I argue it will get there.
This book is an examination of everything, from Bitcoin to VR, that will change our lives for the better. I will interview thinkers, makers, and doers and I'll speak to people from all walks of life. I want to tell a story in which we thrive instead of just survive.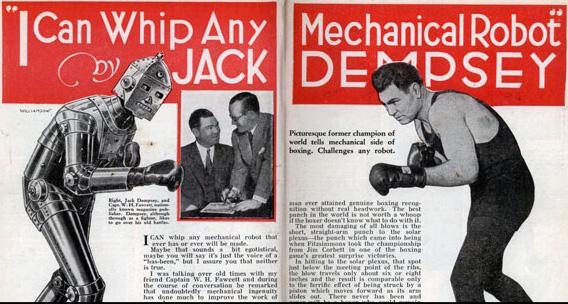 The Plan

I intend to meet and interview the people doing the most good in the tech world - and some of the folks who might not be doing the most good. I intend to explore health, environment, and social interaction and bring in research from around the world on how technology is impacting us. I will write it in a conversational style - this isn't a boring term paper - and I'll treat it like my treatise on our better tomorrow.
Why do I want to this? Because I owe it to my family and to promise them that things are going to be OK. I think things will become drastically different over the next decade and the next century but I disagree that the future is a downward slope. Entropy exists but the human will is stronger.
We are living in an era of unimagined prosperity and peace. Despite the news media's tendency to lead with blood, we exist in a world where children today will live longer and happier lives than their parents. I may be wrong but I hope I'm not. Why paint a dystopian picture of the future when we can take a utopian photograph of the world around us right now and extrapolate out?
Why Me?
I ran Gizmodo and CrunchGear and I'm currently the CEO of a Bitcoin company and East Coast Editor of TechCrunch. I have adopted new technologies with reckless abandon and I've seen just about every gadget pass before me over the past fifteen years. I know what is happening in the world and I can explain it.
I'm a tech writer and I've seen just about every cool thing in tech pass through my transom. I'm ready to weigh in on exactly how everything fits together and I'm ready to try this medium for publication. If funded I'll write and produce the book in ebook and paperback form and if you back me I'll send you a copy.

I love to write and this has been a dream project for me for a while. I'm the guy who can tell this story and I'm worried mainstream publishers don't want optimism when it comes to books about the future.
Let's put that optimism back into the tech world.
Why You?

You're sick of naysayers. I know you are. You're sick of people telling you that things are awful and getting worse. I'm a paid cynic and I, myself, hate knee-jerk reactions to technology that suggest that everything from social media to robotics spells our doom. I don't believe that and neither do you.
But I can temper this optimism with facts and you like that. You, like me, want the world to keep going after we're gone and we want to exist for the amazing things to come. We don't want jet-packs but we'd settle for green cars, robotic telepresence, and a new closeness to the world around us.
I also want your input. I want to hear the good things you've learned over the years. I also want to hear your criticisms. I will create a forum for that as we begin writing together.
But Tech Is Destroying Us!

It isn't. It's making our lives better. You and I are in a conversation right now, mediated by your screen. I am telling you about something I want to write and you can tell me how to write it and you can support me or leave me hanging. I hope you'll join me and help disabuse the notion that it's all going to heck in a hand basket. It isn't. I truly believe that.
Join me and lets do this together.
Chapter Outline
Cynical Me - Where I began and why cynicism in the face of advancement is futile.
Utopian History - A modern history of Utopias, from the Plato's original one to the ones promised by media and religion.
Soft Power - How modern tech is changing the way the world works.
Hot Hot Hot - How technology will help solve the global warming crisis.
Voice Of The World - This chapter will talk about how we can now take the world's temperature and how global voting may change our lives.
Anti-Surveillance State - End-to-end encryption and increased security awareness will help keep us safer than we've ever been.

No More Drug War - New methods and legislation is assuaging the grief caused by the war on drugs and new techniques are helping addicts escape.
Reality, But Better - How VR and new computer systems will change the way we live, love, and work.
New Money - A chapter about Bitcoin and future of cryotocurrencies.
This Is (Not) The End - I'll talk to people who agree with my thesis that it's getting better all the time.
This Is The End - I'll talk to folks who disagree.
The Future Is Better - Finally we'll close on the final vision for the future - interconnected, peaceful, and strangely beguiling.
Schedule
Given some ambitious writing, I can finish this by early 2016. I will hire an assistant to help build the book.