Hi Everyone!

It has been a few months since I signed my contract with Harper Collins, and today I received new information to provide you, so I finally have an update that many of you have been waiting for!
I ran into my "cousin" Mark Schaefer at the recent Social Media Marketing World. Mark and I have a lot in common: We both are social media authors, speakers, and even both teach at Rutgers Business School.
Mark was the first one I threw The Business of Influence book idea off of, which he loved. He also encouraged me to go the self-publishing route.
Fast forward to Social Media Marketing World where I ran into Mark and he asked me how my book was doing. He was surprised that it hadn't been published yet! Needless to say there are advantages and disadvantages to working with a major publisher, but one of the advantages is the ability to have a partner that can help both in the quality of the book and its marketing. Perhaps it is my B2B sales background, but I'm a big believer in the 1 + 1 equaling 3 approach to business.
With that in mind, the first result of my Harper Collins collaboration is in: A new title! They did a survey of industry professionals and found that the following title (and subtitle) performed the best, so being the data-driven marketer that I am, I fully approved of the change!
The Business of Influence
is now
The Age of Influence
with the following subtitle:
The Power of Influencers to Elevate Your Brand
So, what do you think? Would love your feedback!
As for the publishing date, the new date for publishing is set for February, 2020.
I know that this is a shock for many of you who were hoping to glean the insight from my book earlier, so I do plan on providing everyone one free (or an additional month free) to my upcoming Social Media Influencer Mastermind influencer program when it launches. Stay tuned!
Also, I'm doing an influencer marketing webinar next week that you might be interested to check out:
https://nealschaffer.com/postbeyondwebinar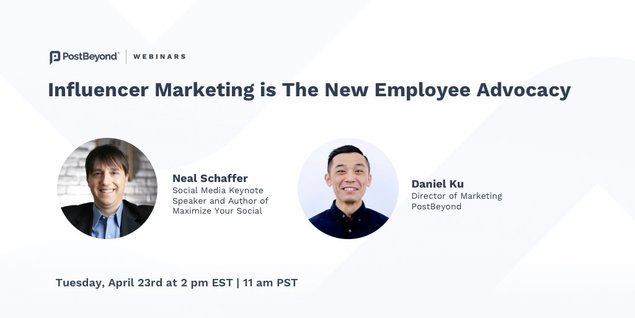 Thanks everyone for all of your patience. I will continue to keep you updated here and through my nealschaffer.com email list.
XOXO,
Neal Schaffer