Sunday Greetings from Sunny California!
Hope your summer is off to a fantastic start! We've had temperatures finally hit above 20 celsius in the morning, so summer is finally here! The lemon tree that we planted two years ago in our garden is finally close to bearing fruit, so our family is excited for summer and all of the fruit it will bring as well ;-)
BOOK UPDATE
All of the pre-production edits have been concluded so we are officially in the copyediting phase of the book. I still have some loose ends to straighten out that I have been spending much time on: Creating images that will go in the book to help visualize certain concepts I speak about together with getting official permission from the case studies that haven't been published on the Internet yet. It is all exciting as we get closer and closer, but we are still several months out from publication...
NEW WEBINAR!
While you wait for the publication I want to keep educating you, so this is a new webinar that I will be presenting on Tuesday, July 2 at 10 A.M. Pacific. Hope you can join me, as Instagram is where an overwhelming majority of influencer marketing spend is going to recently and thus a critical platform for any marketer to better understand.
Register here: https://nealschaffer.com/combin-webinar ... or click the image below!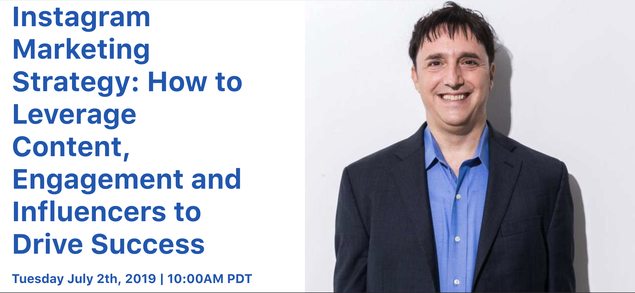 Thanks again for all of your patience that this publishing process entailed - and do let me know if I can ever be of any help while you await to receive your book copies!
All the best,
Neal Schaffer