Hey Friends and Fans!
Hope you're having a great August so far. For me, this August is crunch month, as the speaking season usually starts up again in September and lasts until November. Over those three months I will be speaking at a minimum in Los Angeles, Chicago, New York, Dublin, and Copenhagen with additional travel to Japan expected. This means I am doing my best to hunker down and finish my manuscript - or as much as possible - by the end of this month!
In the meantime, anyone who is an author will tell you that it's 10% about writing the book and 90% about promoting it! That's why even thought the book is not completely written I have been engaged in various promotional activities.
The first one is something I have been working on over the last several months - an ebook about the future of influencer marketing called How AI is Revolutionizing Influencer Marketing. The last chapter of The Business of Influence will probably be based on this ebook, so reading this ebook will give you a great preview into the future of my book as well as influencer marketing in general! The webinar on the same subject I had last week was to serve as a preview for this ebook.
You can download the ebook immediately for free here:
nealschaffer.com/open-influence-ebook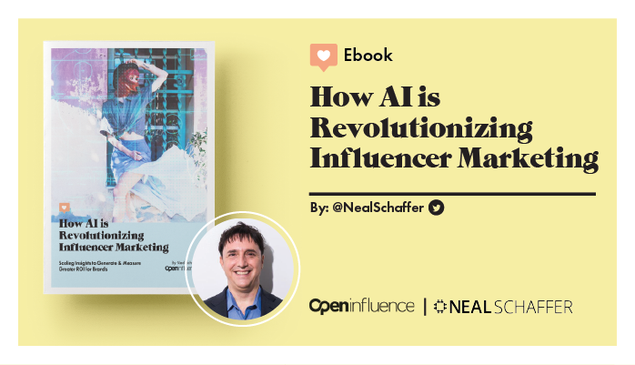 One other thing: I was invited to participate in a conversational webinar about influencer marketing that will be this Thursday, August 16 at 9 A.M. Pacific. I hope you can join me!
You can register for the webinar here:
www.semrush.com/webinars/research-outreach-influencer-marketing-tactics-that-work/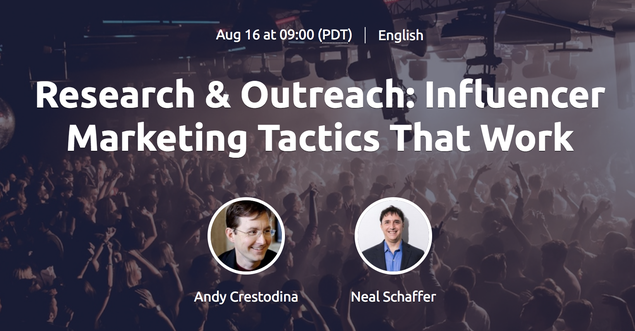 That's it for this week's update! I'll continue to keep you updated, but until then, please let me know if I can be of any help to you as you patiently wait the publication of my book!
Yours sincerely,
Neal Schaffer