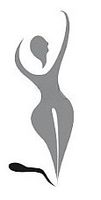 Inside Edge Publishing
100 copies • Partial manuscript.
Inside Edge Publishing works with our writers every step of the way on their literary journey, helping to bring out the most from their work. From an idea and rough draft to editing and publication, Inside Edge Publishing helps our authors produce high quality, interesting and entertaining books. We are looking for innovative writing in just about any genre but love memoirs, thrillers, sci-fi, business, and motivational books just to name a few. Our books frequently appear on the bestseller lists and our authors are among some of the best known in their genre. At Inside Edge Publishing, we believe that every author has a story to tell and that every story deserves to be told.
Hybrid publisher
All categories

eBooks2go
100 copies • Completed manuscript.
eBooks2go, Inc. was founded in 2011 to provide the missing link for all your publishing needs. Our end-to-end solutions provide the guidance and support that enable publishers and independent authors to pursue their passions. To date, we have helped more than 750 authors and 100 publishers worldwide. We offer an array of simple and affordable solutions to assist self-publishing authors at every stage of the book publishing process. Our comprehensive service offering includes editing, print and eBook production, book marketing, cover designs, ISBN registration, and even website designs. We are a single source for all of your publishing needs.
Service publisher
Children Fiction, Literary Fiction, Mind & Body, Mystery, Thriller, Horror & Suspense, Romantic Fiction, Science Fiction & Fantasy, YA Fiction, Biography & Memoir, Business & Money, Career & Success, Cookbooks, Food & Wine, Health, Fitness & Dieting, History, Journalism, Personal Growth & Self-Improvement, Politics & Social Sciences, Religion & Spirituality, Science, Society & Culture, Sports & Outdoors, Technology & the Future, Travel
Worldwide