Happy Day Campaign Supporters!
I have a huge and exciting update for all of you, and well ok... I'll sneak in that I am still so thankful for your support of my first book. ( yes I said first shhhhhh, stay tuned) but yes, I am always going to think of each of you fondly in connection to The Eight Sacred Responsibilities. Thank you again or still, but thank you!
And now for my big announcement.
Today I officially launch The Eight Sacred Responsibilities Facilitator Program! That's right I am starting the training programs to launch as many Fiery and Fabulous Friends into becoming facilitators of the teachings in the book.
Just incase you have not actually read you copy yet, and for those of you who have, I will remind you that I tested all of the meditations, the breathing exercises and the physical exercises on some pretty fancy technology created out of over 25 years of research at the HartMath Institute. The Eight Sacreds protocols actually bring us into a state of coherence!
From the HeartMath website:
Coherence is an optimal physiological state shown to prevent and reduce stress, increase resilience, and promote emotional wellbeing. Coherence is measured through Heart Rate Variability (HRV) – a unique window into the quality of communication between the heart and brain which directly impacts how we feel and perform.
I tested the exercises hooked up to my monitor, I tested in times I was relaxed as well as times of crazy stress and upset and every single time I was able to validate a state of balance between my heart and mind, the state of coherence the researchers at HeartMath teach about!
I got off track, but cool eh? I am sharing the sneak peak for the Facilitators Training Program for all of you to enjoy and know that I am still at it!
Stay Wild!
Cathy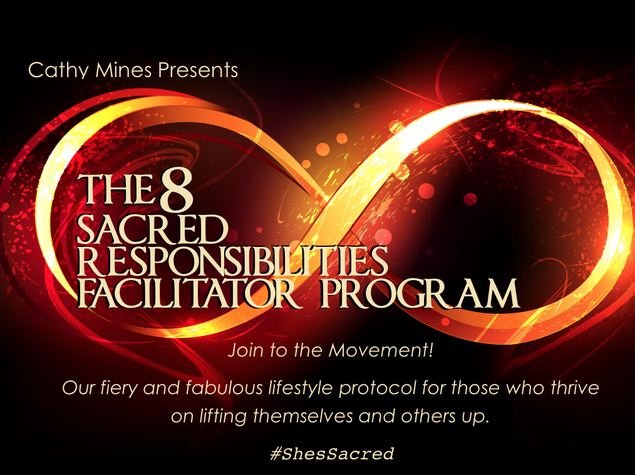 ---