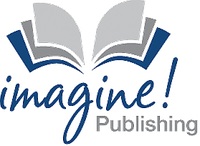 Imagine, a Charlesbridge imprint
500 copies • Completed manuscript • Looking for children's, history, women's studies, gender studies, multicultural studies, politics, nature and the environment, health, and wellness.
Charlesbridge publishes high-quality books for children, with a goal of creating lifelong readers and lifelong learners. Our books encourage reading and discovery in the classroom, library, and home. We believe that books for children should offer accurate information, promote a positive worldview, and embrace a child's innate sense of wonder and fun. To this end, we continually strive to seek new voices, new visions, and new directions in children's literature.

In 2010 Charlesbridge acquired Imagine Publishing and expanded our children's picture book list with books that included CD performances by notable personalities such as Peter Yarrow, Judy Collins, Kenny Loggins, and Neil Sedaka. Imagine Publishing also brought Charlesbridge into the adult trade publishing business with an eclectic list of nonfiction titles and cookbooks, as well as a popular list of puzzle books.
Traditional publisher
Literary Essay, Mind & Body, Art & Photography, Biography & Memoir, Biography & Memoir, Career & Success, Cookbooks, Food & Wine, Communication Skills, Corporate Culture, Current Affairs, Economics, Entrepreneurship & Small Business, Health, Fitness & Dieting, History, History, Illustrated Books, Journalism, LGBT Non-Fiction, Management & Leadership, Nature & Environment, Philosophy, Politics & Social Sciences, Politics & Social Sciences, Popular Science, Psychology, Science, Science, Society & Culture, Society & Culture, Sports & Outdoors, Technology & the Future, Travel
United States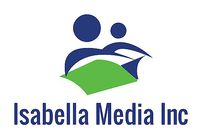 Isabella Media Inc
250 copies • Completed manuscript.
Isabella Media Inc is a Rhode Island-based, family-owned, mainline publishing organization with a mission to discover unknown stories. We combine unknown or little known authors' undiscovered potential with Isabella Media Inc's unique approach to publishing to provide the highest quality books to readers about stories they may not find anywhere else. It's our desire to find unique stories that drive us.
Hybrid publisher
Children Fiction, Christian Fiction, Literary Fiction, Mind & Body, Mystery, Thriller, Horror & Suspense, Romantic Fiction, Science Fiction & Fantasy, Business & Money, Career & Success, Communication Skills, Corporate Culture, Education, Entrepreneurship & Small Business, Health, Fitness & Dieting, Illustrated Books, Management & Leadership, Marketing & Sales, Mindfulness & Happiness, Motivation & Inspiration, Personal Growth & Self-Improvement, Politics & Social Sciences
Worldwide