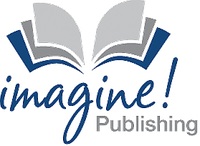 Imagine, a Charlesbridge imprint
Imagine! is the adult nonfiction imprint of Charlesbridge Publishing, Inc. We publish 8-10 new titles per year, primarily in the areas of history, women's studies, gender studies, multicultural studies, politics, nature and the environment, as well as cooking, health and wellness. We are especially seeking fresh voices with new approaches to topics that matter most in our lives.
Traditional publisher
Literary Essay, Mind & Body, Art & Photography, Biography & Memoir, Biography & Memoir, Career & Success, Cookbooks, Food & Wine, Communication Skills, Corporate Culture, Current Affairs, Economics, Entrepreneurship & Small Business, Health, Fitness & Dieting, History, History, Illustrated Books, Journalism, LGBT Non-Fiction, Management & Leadership, Nature & Environment, Philosophy, Politics & Social Sciences, Politics & Social Sciences, Popular Science, Psychology, Science, Science, Society & Culture, Society & Culture, Sports & Outdoors, Technology & the Future, Travel
United States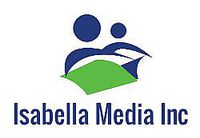 Isabella Media Inc
Isabella Media Inc is a Rhode Island-based, family-owned, mainline publishing organization with a mission to discover unknown stories. We combine unknown or little known authors' undiscovered potential with Isabella Media Inc's unique approach to publishing to provide the highest quality books to readers about stories they may not find anywhere else. It's our desire to find unique stories that drives us.
Traditional publisher
Children Fiction, Christian Fiction, Mystery, Thriller, Horror & Suspense, Romantic Fiction, Science Fiction & Fantasy, YA Fiction, Education, Health, Fitness & Dieting, Illustrated Books, Management & Leadership, Personal Growth & Self-Improvement, Politics & Social Sciences
Canada, United States