Hello Incorruptibili! Thank you for your support of my campaign for "The Incorruptibles"! The campaign is going great (thanks to you!) and I've begun to attract the attention of publishers, several of whom have contacted me to request the manuscript or even make offers.
I am going to see the entire Publishizer Campaign to the end, however, because that will get "The Incorruptibles" in front of as many publishers as possible, giving me the best opportunity to find the right "home" for this great story.
So, please continue to send friends and family to the Publishizer site where they can pre-order a copy of "The Incorruptibles." The more pre-orders there are, the more attention the book will get from publishers. Since the campaign has succeeded in attracting 100 pre-orders, Publishizer will be querying no fewer than 30 publishers at the end of this campaign (23 days away). The next goal is to hit 250 pre-orders and as of this morning, I'm only 126 pre-orders away from that goal. I've been contacted by 5 publishers, 4 of whom expressed interest on the Publishizer website and 1 who contacted me directly. I am told that at 250 pre-orders, the publishers will begin to express interest at a much higher rate. That increases the probability that "The Incorruptibles" will land with a high-quality and reputable publisher, insuring that it finds the widest audience and is produced with the highest quality.
Here is a bonus--one of the publishers who has already offered me a contract (I'm thinking about it) did a possible cover for the book (I share it with their permission):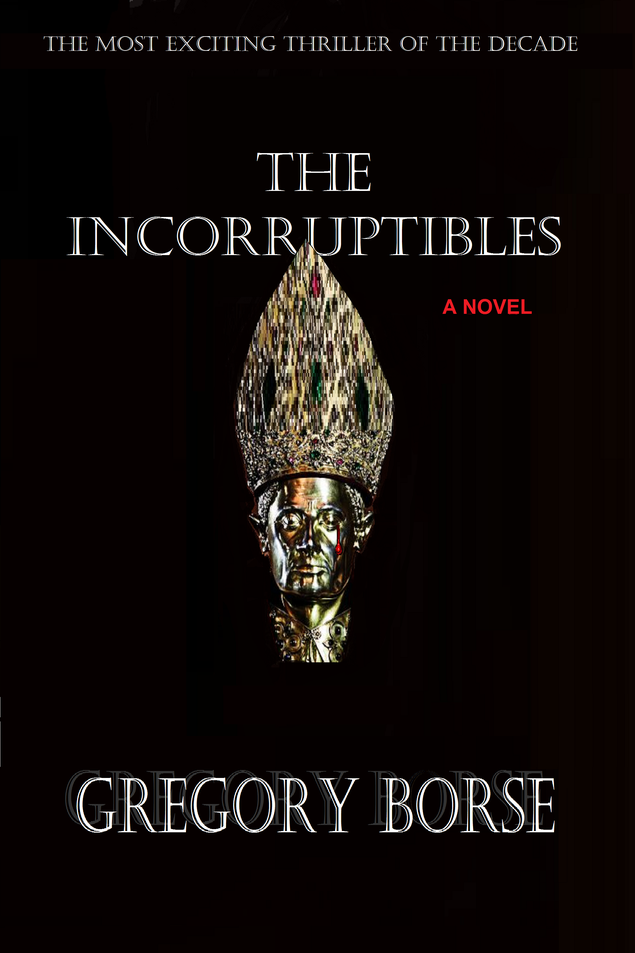 I think it's pretty cool. I'll be sending another update soon!
With gratitude,
Gregory Borse, author
"The Incorruptibles"