Synopsis
The Back Story
Every child goes through some emotional and behavioral issues after a traumatic experience. Every child has their own views of the world depending on the voices they hear in their heads.
Sometimes that voice comes from a positive influence that loves unconditionally. Sometimes, it comes from a painful place and fuels hopelessness.
In 2013-2014, my oldest son Noah was diagnosed with PTSD and ADHD.
Every day childhood challenges, making and learning from mistakes and pushing forward to excel at something was even more difficult for Noah because he had developed blocks in dealing with his emotions and anger.
It became harder for me to get through to him and help him when he was frustrated. Then he started to vocalize some of his thoughts.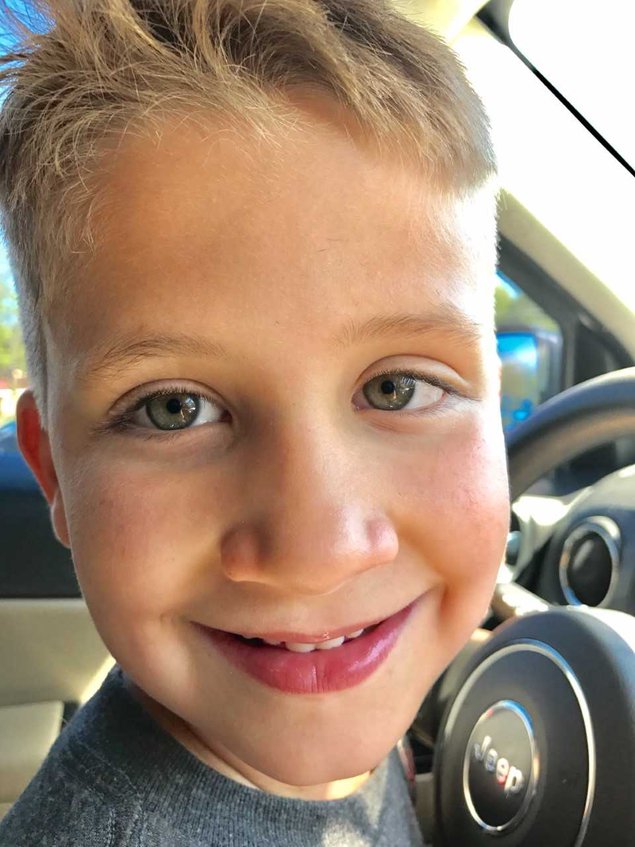 He started to say things like "I can't do it because it's too hard."

And, "Mom, I'm not smart like you."
For the past five years, we've endured those behavioral outbursts and anxiety fits. It has been a long road, but we are just getting started.
Nothing could have prepared us for February 2017.
Noah was severely physically abused.
His neck hurt from having his head pushed into a mattress, and his legs hurt so bad he was limping for a week.
He had been beat with a belt and had belt marks in red, black and blue on his inner and outer thighs and butt cheeks.
I could not believe my eyes. I could not believe what had been done to my baby.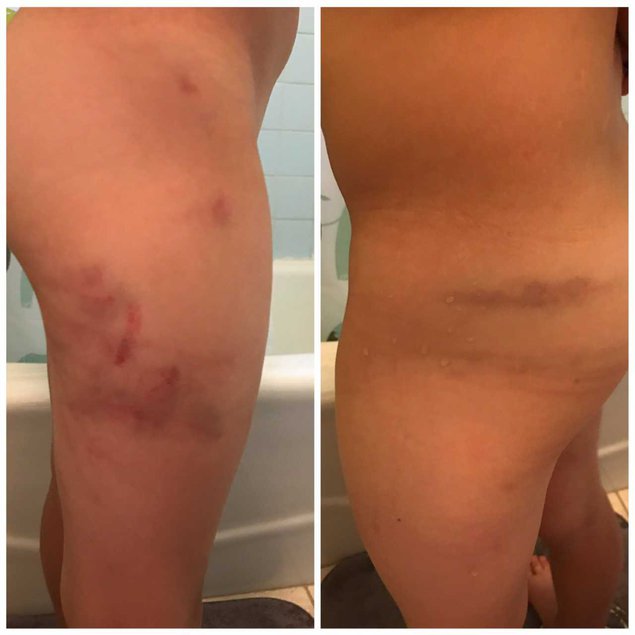 I took him to the police station and the hospital and filed reports everywhere I needed to.
My husband Matthew and I have made it our mission to help Noah heal. We want to make sure he is raised to be a healthy strong man, not a broken one because of what he has been through.
It is important for me to help my son master his mindset. I want him to have an out from the negative thoughts and beliefs that keep him playing small and safe in life. And I know it starts with his mind.
Growth mindset techniques used in series have helped Noah significantly, and I know they will help children everywhere as well.
On this journey, I want to open my heart, mind and efforts to other families. I want my transparency to help another mom and child.
This is for all the children. The children who have had tough young lives like Noah. The ones who have it worse.
Every child deserves access to better tools to handle life's objections, challenges and the self-imposed limitations that occur later on in adulthood.
Better internal tools that help them identify and analyze their thoughts before giving into anything that may not serve them.
That's why I created The Invisible Hat Series: A collection of stories for school-aged children from 5-10.
Stories that teach children how to replace fix mindset with growth mindset effortlessly. And, how to find gratitude and progress in every situation.
I wanted to create something that he and every child could see themselves in. And see themselves out of.
Every child deserves to thrive and know that no one and nothing can stop their ability to always learn, improve and grow into the person they want to be.
They hold that power in their minds. And the difference, all comes down to a decision. A decision to accept growth and progress.
Noah Knots Not is one of 10 books in The Invisible Hat Series.
In this story, Noah anxiously wants to show his cousins that he knows how to tie his shoes, but he still needs to perfect his shoelace knot, so the laces don't keep falling loose.
He doesn't like the challenge. He is frustrated with how long it's taken him to learn a knot strong enough to keep his shoelaces tied.
Every time he tries, he feels like it's too hard and he hears a voice in his head say "Noah knots not, Noah knots not."
He keeps saying things like "I'm not good at this. It's too hard."
The voice he hears is his fixed mindset, and it makes him sad and want to give up even though deep down inside, he really wants to master tying his shoelaces.
Then his dad introduces him to a very special invisible hat. It gives him the power to change those thoughts and see that he can always improve and learn from his mistakes.
In the end, Noah discovers how to use the hat on demand to think positive, stay in gratitude and keep growing.
Books will be donated to various organizations that help victims of domestic and child abuse, children in schools, orphanages and foster systems.
Join The Invisible Hat movement today, and pre-order a copy for your children or as a gift to another child.
"I Can Do It" kid's cotton tee as another creative reminder that they are limitless.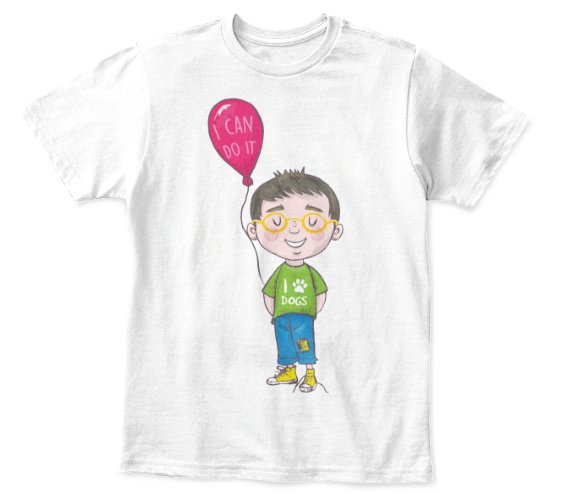 The children of today's society need hope. Let's show them how to find it within themselves first.

Audience
The audience for the books within The Invisible Hat Series range from 5-10 and are
These books are most effective for this audience when adults start introducing them during reading time. Children eventually grow to love and relate to the stories so much, they read them

Promotion
Both the Author and Illustrator will be promoting this extensively during the campaign.
Vanessa is a contributor for The Huffington Post and Thrive Gobal, and will be writing several pieces about the book series, the campaign and growth mindset for children to promote pre-order sales. She will also leverage her followers on Facebook, Instagram and Twitter to share the word about the campaign. Vanessa will be promoting the campaign daily in North America and as far as her followers reach.
Jana will be doing the same on the other side of the world, starting with Germany and reaching across Europe and other countries nearby. She plans to use her following and fan base to increase pre-orders and share the mission.
Competition
There is no book that can compare to The Invisible Hat Series or Noah Knots Not. Other mindset books for children in existence have failed to consistently provide fresh content, reach the masses and make the concept into a mission- not just a book.
The creators of The Invisible Hat Series plan to turn it into a movement and will be donating books, proceeds and their own personal time to the movement by making sure the power of having a growth mindset and the message of unlimited potential reaches as many children as possible around the world.