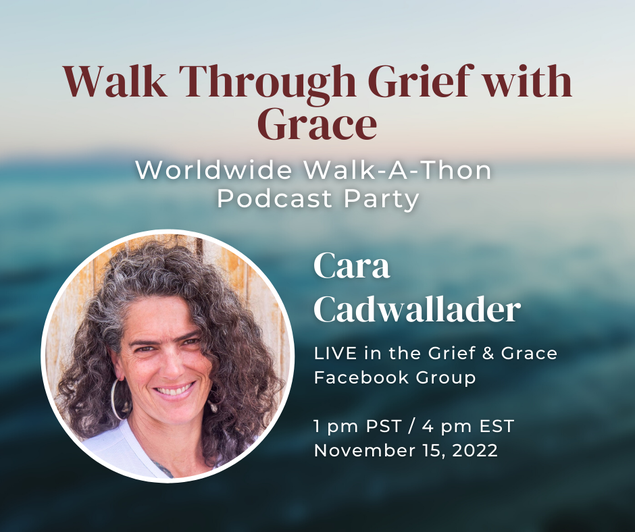 Hi Friend,

I trust this finds you savoring the scents and climate of fall in your neck of the woods.

It's cold here in Chiapas - it was even 40 degrees the other morning! Our cabin does not retain heat, and there is no central heating, but I reflect on my neighbors, a 5-member family living in a 10'x15' shack nearby, and so I check in on any feelings of entitlement for a warm home that I might have. Which is another reason I like living south of the border.

It's official! We're sliding down the last slope for 2022 - Thanksgiving is next week already! I will be offering some free Emotional Fitness Dojo experiences during the up and coming holidays to help both prepare for and let go of whatever experiences we may - or may not - be looking forward to and then having.
Stay tuned for that email, and hop in on tomorrow's Walkathon Podcast Party. Jennifer Cormier, a fellow Mama sister friend in Encinitas, California, is the host of the Walk Through Grief with Grace Podcast and has a lovely lineup of presenters sharing about their experiences with Grief. Plus, you will be encouraged to get outside and go for a short walk - perfect!

Grab your earbuds, and I hope to share with you tomorrow!

----Cara
I will be sharing about FEELING ALL OF OUR FEELINGS ~ Grief, Rage & Fear included.
I HOPE TO DROP IN WITH YOU THERE.
Or, Next Week.

xoxox