Praise
"The Raw Alchemist is part of the live food vegan answer for the healing of the planet. It's a wonderful read and a tremendous culinary experience. I strongly recommend it."
– Dr. Gabriel Cousens, M.D.
"Their raw chocolates, pies and cakes are so rich and smooth, it is hard to believe they are made without refined sugar, dairy or gluten."
– Katie Beck, BBC Travel
"The best salad bar in the world (seriously)"
– Elaina Love of Pure Joy Academy
"Don't miss out on the guilt-free desserts that are without doubt some of the best Bali has to offer – the "cloud nine" raw cheesecake and peanut cupcakes are divine!"
– Yogi Times
"The best restaurant ever. Best salad I've had in months"
– David "Avocado" Wolfe
"A number of places in Bali are now making raw chocolate, but Alchemy, a quirky health cafe in Ubud has the best."
– Let's Eat
"Alchemy – Best wholesome salad, juices and raw treats in Bali."
– Jessica Sepel, jessicasepel.com
"Gem of all the world."
– John Hardy (founder of Green School Bali)
"During my stay in Ubud, Alchemy was a place that symbolized loving my body and treating it with respect. The people there all carry that vibration and its such a lovely vibe to be in. You must try the chocolates and the deserts and the juices are so cleansing and balancing... Enjoy loving yourself."
– Kevin James Carrol, musician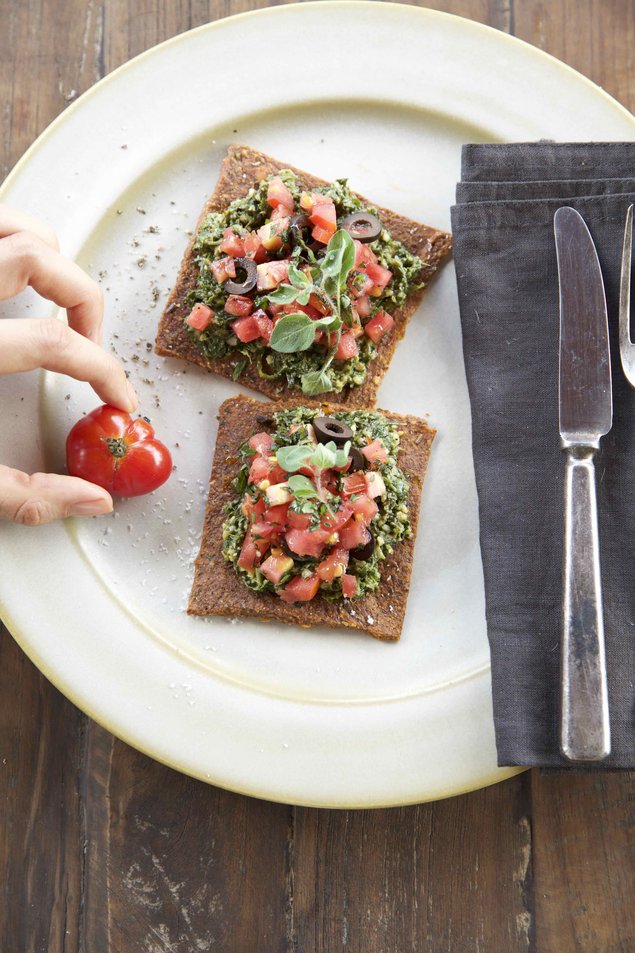 Tucked in the backstreets of Ubud, Bali's spiritual center, lies a culinary Mecca attracting gourmets and raw devotees in their thousands. Some come to Alchemy Café for the delectable flavors, others pursuing high-energy, natural fare, but they all share one thing in common: a love of good food. Food that not only tastes good, but is good for you and the world in which it's created.
The Raw Alchemist contains a master collection of the café's bestselling recipes and techniques. With organic, unprocessed and vegan offerings from culinary wizards Shanti Allen and Lesya Pyatnichko, you'll discover everything you need for an introduction to raw food or a complete health and lifestyle transformation.
An invitation
Bite into the flesh of a juicy tomato still warm from the sun, and lose yourself in its exquisite flavor. Savor its sweet fragrance, its intense red beauty, and the magical sensation of its nutrients being absorbed into your body. If it's something your system wants or needs, your senses will guide you.
The time has come to reimagine our relationship with food. Natural, seasonal ingredients exude life force. When prepared and consumed with intention, they elevate your food's flavor, quality and healthfulness to standards never before experienced.
The doors to the Alchemy kitchen are open, the pantry is stocked and we are waiting to take you by the hand and lead you on a culinary adventure. This is your time to delve into exploration; to eat, drink, and thrive as a Raw Alchemist.
A word about our recipes
Across these pages span a rainbow of raw vegan ingredients, minimally processed to enhance and preserve their essences. We use fresh, organic fruits, vegetables, nuts, seeds, seaweeds, sprouts, spices, berries and superfoods. We don't use animal products, gluten, dairy or refined white sugar.
Why raw?
The benefits of raw food are countless, but the most important are super small, and invisible. Enzymes. 'Living foods' contain loads of 'living enzymes', and because they're alive, they don't survive being cooked. Likewise, experiments show that 60-80% of a food's nutrients are also lost when heated.
Why vegan?
With industrialized practices making 'ethical, sustainable animal farming' a contradiction in terms, vegans choose not to consume animal products. This means no meat, poultry, seafood, dairy or eggs. For some, it can also mean avoiding insect-sourced products like honey and bee pollen, and many vegans choose not to use animal materials such as leather, silk, fur, feathers or products that have been tested on living creatures.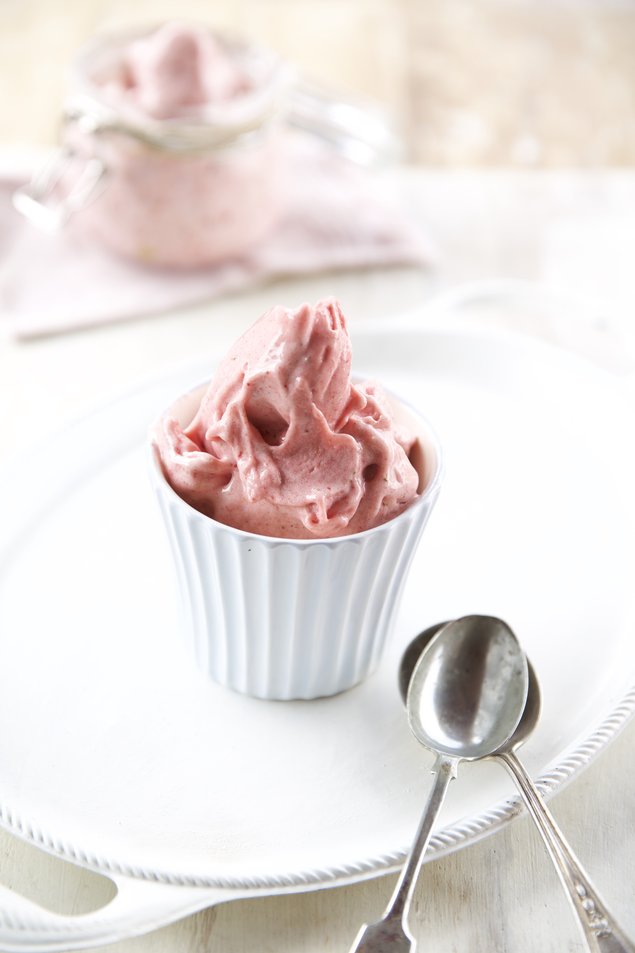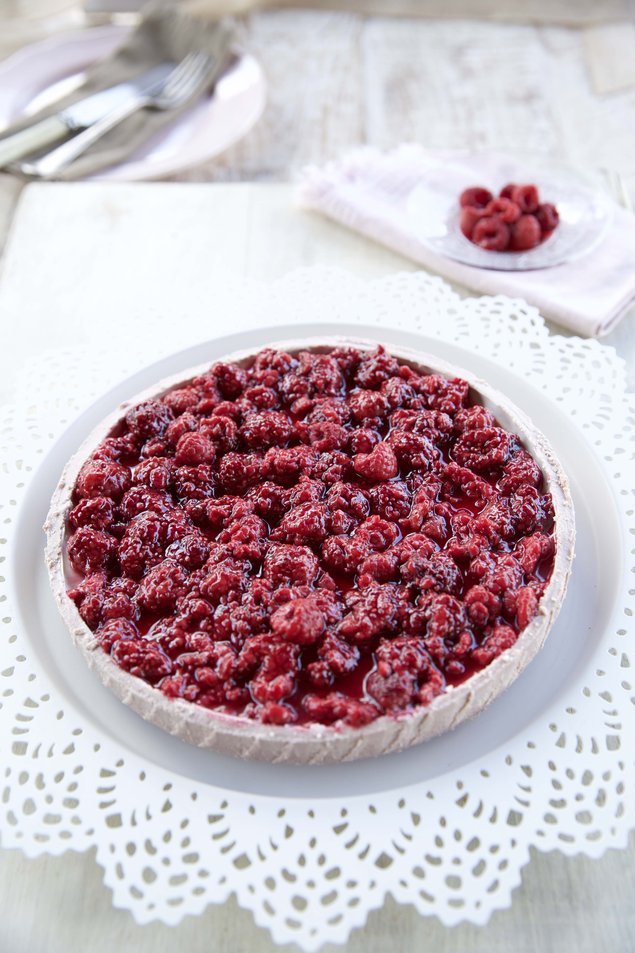 Who is this book for?
These recipes can serve a variety of tastes and interests. It is great for the growing number of people who recently have become curious about raw food and its healing powers as it introduces live food cuisine in a playful, creative and inspirational way. Also, the originality of the recipes will serve as inspiration for the many people who are already experienced raw foodies and chefs.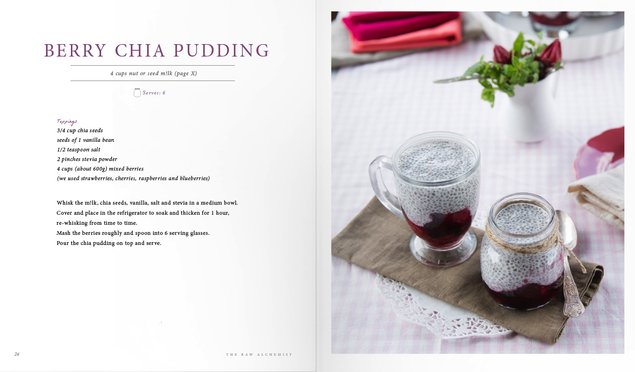 What will the funds be used for?
We are looking to pre-sell a minimum of 500 copies and raise a minimum of $15000. This will go straight into printing costs as well as getting the rewards out to you. The biggest barrier to getting a book published is the printing costs with most printing companies requiring high minimum orders. With money raised from the crowd funding, we can go ahead and place the order for the bulk quantity that they require.
Manuscript specifications and delivery
A full color 200 page soft cover cook book. The manuscript is 100% completed (27 000 words).
Original photography by renowned food photographer Elle Brooks and lifestyle photographer Suki Zoe is completed. Food styling by professional food stylist Lesya Pyatnichko and Elle Brooks.
The content has been professionally edited by two editors. Hayley Hogan is our content editor, and Caroline Griffiths our recipe editor.
Interior layout is being designed by Muhammad Birama and Dwi Perkasa, and will be completed by March 1st, 2016.
Our projection is that the printing will be completed by May 1st and delivered by the end of May 2016.
Table of contents
The Raw Alchemist contains 9 juicy chapters filled with our favorite recipes. We have also squeezed in our best tips, things we have learned over the years, secrets we have held onto, and ideas we can't wait to share.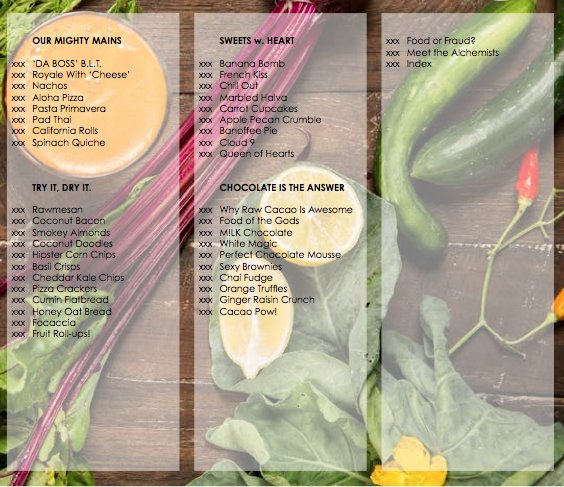 Contents
Foreword by Gabriel Cousens
Ingredients We Love
A Juicy Truth
Rise & Shine
Soups 'N' Sidekicks
Raising The (Salad) Bar
Our Mighty Mains
Try It, Dry It
Sweets w. Heart
Chocolate Is The Answer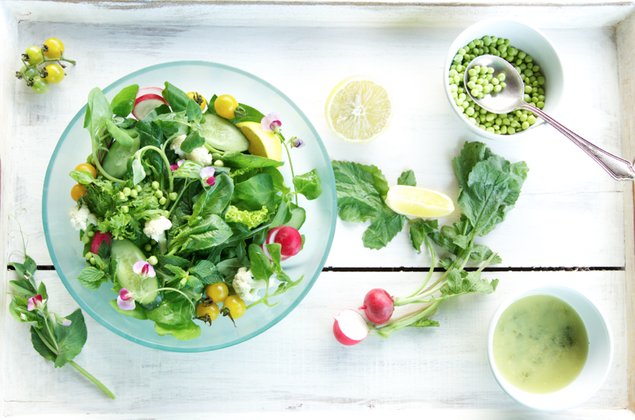 The Alchemy Salad with Herb Vinaigrette
Each day our customers compose their own fresh creations at our salad bar. The toppings are always changing and the options endless, so there is no such thing as the definitive Alchemy Salad; it exists in literally thousands of forms. In this book we share with you the basics to give you inspiration to start your own endless Alchemy salad creations.
Greek Salad with Almond Feta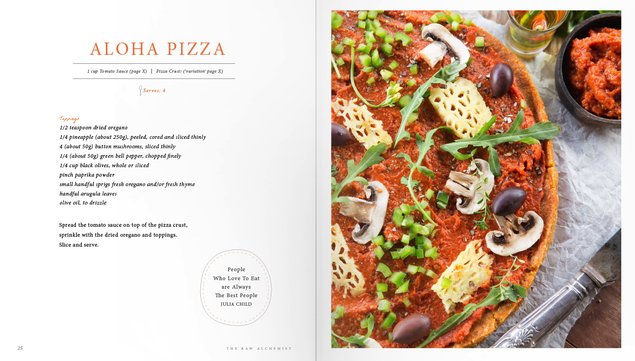 Marketing and promotion
As a renowned health food establishment we have thousands of customer visiting our restaurant every month, and many of them are eagerly anticipating the launch date of our recipe book. The interest in our recipes has been great.
To add to the anticipation and to attract more coverage we plan to launch a press release. We will also host a large launch party for the big day, inviting all our media contacts and potential sponsors.
We will also utilize our facebook page of 9000 friends, and our 26 000 followers on Instagram to leverage the excitement, reach out to our audience, and spread the exciting news.
Press
Alchemy Café has been featured in a multitude of publications including BBC Travel, Jakarta Post, Yogi Times, The Beat, Let´s Eat, Bali & Beyond, Inspired Bali, The Foodie Magazine, and many more. The popular Alchemy salad has been featured on the cover of Bali & Beyond, and Alchemy Café has been listed as one of the top 7 healthy restaurant in the world by Travel Play Live Magazine.

Many well-known food and health bloggers also rave about Alchemy, including Sarah Britton from My New Roots, Nikki Sharp from staysharpbestrong.com, Rachael Campbell from rachaelsfood.com, Rory Bland from thewholefooddude.com, Adele McConnell from vegiehead.com, Jessica Sepel from jessicasepel.com, and many more.
http://issuu.com/baliandbeyond/docs/bali_beyond_march_2015
http://www.jessicasepel.com/jesss-healthy-travels/my-healthy-week-in-bali/

http://letseatmag.com/features/soul-food/809-raw-magic.html
http://www.jessicasepel.com/jesss-healthy-travels/my-healthy-week-in-bali/
https://therawfoodkitchen.com/bali-ubud-raw-food-mecca-2/
http://beatmag.com/bali/tag/alchemy
http://rachaelsrawfood.com/watermelon-lime-sorbet/
About the authors
Shanti Allen
Shanti Allen is a classically trained chef who started her career in some of Europe's finest restaurants. She believed that culinary creation was an expression of love, but this concept seemed at odds with commercial food practices and the modern Western diet. Converted to raw veganism, she discovered a world of pure, organic produce, and has since become known for transforming it into culinary art.
Originally from Sweden, her passion for food and longevity lured her to the health food capital of the world, Ubud, where she joined a team of talented Alchemists in founding Alchemy, Bali's first 100% raw & vegan restaurant and health establishment.
She has been named an "Island Trailblazer" in Let's Eat Magazine - The Womens Issue, and featured in numerous other publications including Inspired Bali, Bali & Beyond, The Foodie Magazine, and ethicalfoods.com. She has also published articles and recipes for Yogi times and Bali & Beyond.
Published articles:
http://www.inspired-bali.com/wp1/food-shanti-allen/
http://issuu.com/letseatmag/docs/lo-res_cb65f3e21a2f79
http://ethicalfoods.com/shanti-alchemy-bali-raw-vegan-restaurant/
http://issuu.com/baliandbeyond/docs/bali_beyond_september_2015
http://www.yogitimes.com/article/healthy-recipe-vegetables-snack-cashew-dip-kids
http://www.yogitimes.com/article/matthew-kenney-raw-food-chef-restaurant-santa-monica
Lesya Pyatnichko
Talented vegan chef, nutrition expert, food stylist and Alchemy co-founder, Lesya is dedicated to pure food, well-being, nature and longevity.
She had her very last coke and cheeseburger at age 16, when she realized the strong influence of food on our physical, mental and energetic states.
Years of in-depth research and experimentation followed, bringing her to where she is today: a vegan and mostly raw foodie.
While she enjoys "eating simple", nothing ignites her like creating gourmet raw recipes, and spreading the life-changing message about raw food goodness.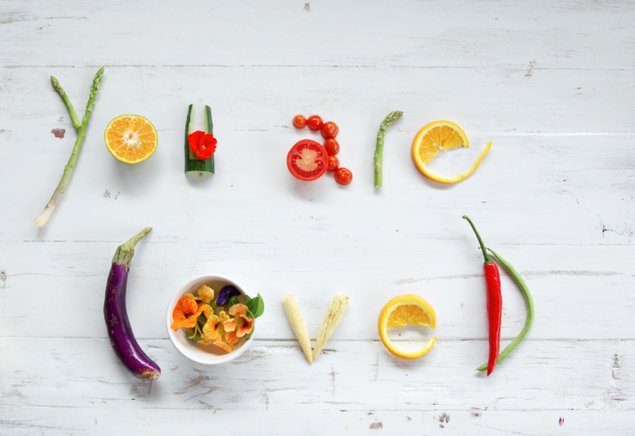 Thank you!
If you like what you see, please join us on this journey and pledge to help us make this book a reality. You will be generously rewarded. Thank you so much :)
Please share this page on your Facebook page, Instagram account, Twitter, or via Email. We hope to get the word out to people like yourself, who care as much about their body, mind and soul, as they do about the earth and to all of those who would like to get first hand tips, inspiration, and secrets on how to succeed with a healthy lifestyle.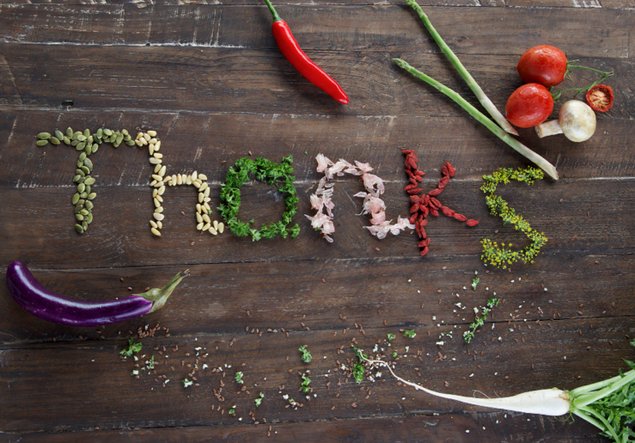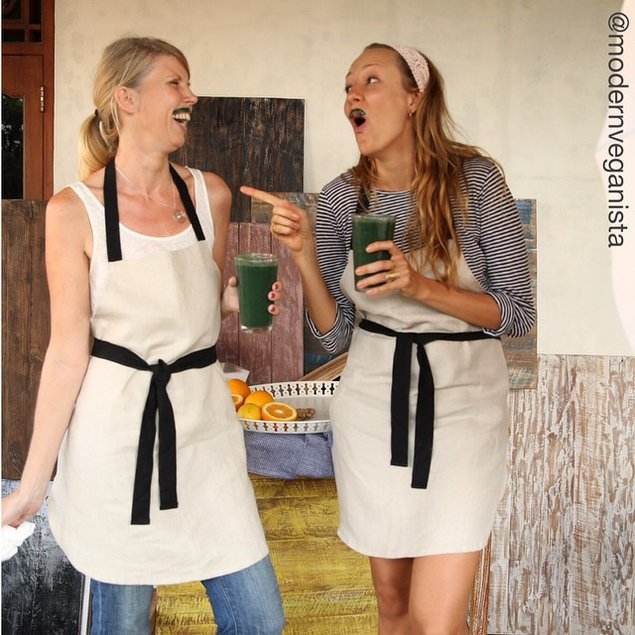 Much love from the A-team