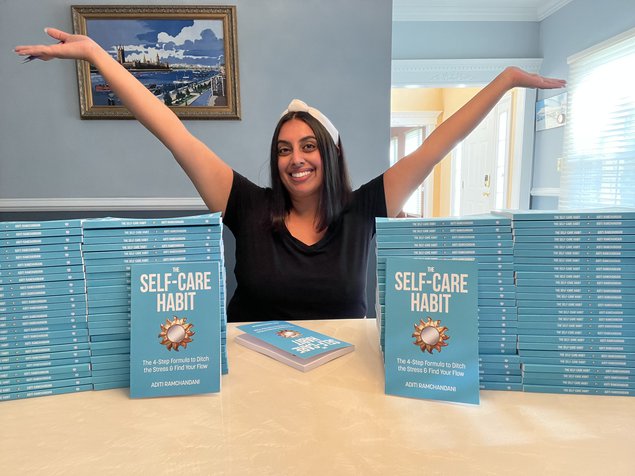 I'm so excited to invite you to my Self-Care Sunday event happening tomorrow. We will spend time together to nourish your mind, body, and heart with principles from my new book: The Self-Care Habit.
Here's what we will be covering:
- The 3 principles of self-care that impact your daily life
- 5 ways to up your self-care right away without any extra bells and whistles
- A new self-care foundation that you can come back to time and time again
It is happening tomorrow on Sept 25 at 11 AM ET. Recordings will be sent to ticket holders if you cannot attend live.
Grab your ticket at this link: aditicreative.com/event
Because you pre-ordered my book, I'm giving you a special $50 credit to use towards this event. Enter this code at checkout: PREORDERCREDIT
Can't wait to see you tomorrow!