Synopsis
Dreams allow us to acheive the impossible. But sometimes, whether because of the pressures from others or doubt in ourselves, we do not trust ourselves to follow those dreams.
As children we are especially impressionable, letting our dreams but also our fears run free. Kids need to know that it's okay to reach for the impossible just as Caterpillar does in the story. They need to know that there are characters like Spider out there in the world who will look to surpress their dreams. And just like in the story, they need to learn that hope does not come from somewhere outside of them, but from within.
This story was born to remind readers of what they already know but are scared to realize. It is to remind them that even in the most dire situations an optimistic outlook and calm mind can set you free.
Due to its fable-like nature, readers will revisit the story often. They will be reminded to stay optimistic when they get down on themselves. They will remember to consider the possibilities of problem-solving before giving up just as Caterpillar had to when she found herself stuck in Spider's web. They will be inspired to dream in spite of their doubts.
The story of The Sky Belongs to the Dreamers resonates with children feeling doubtful of themselves and of their dreams. Whether it be the dream to better themselves, strive to become something they currently are not, or maybe just the discovery of a hope that things will get better if they believe in themselves, this story serves as a universal grounding for us all.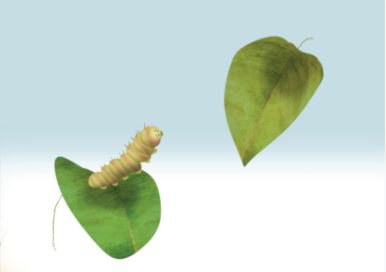 Outline
Caterpillar dreams of one day flying through the sky. She doesn't know how or when but hope, something inside of her, tells her it's possible.

During her day-dreaming and leaf eating, she stumbles into a mysterious white stuff (spider's web) and becomes trapped.
Spider is ruler of his web. A fact which he asserts by telling Caterpillar that her destiny now belongs to him and he wishes to eat her. Caterpillar is scared but thinks fast, telling Spider that if he brings her more leaves, she will become fatter and juicier for his delight.
Spider agrees and goes to find leaves, leaving Caterpillar to consider her situation.
Three times Caterpillar convinces Spider to bring her more leaves until finally, Spider is tired of waiting, and resolves to eat Caterpillar.
With her final stroke of charm and wit, Caterpillar convinces Spider to let her rest and digest the green leaves she has eaten into juicy meat. Spider agrees to his final act.
Caterpillar makes her bed (spins her cocoon), and goes to sleep.
Upon awakening, Caterpillar feels new strength, emerging from her chamber while Spider, still waiting on the outside, believes he has been tricked. He can only watch in amazement as not Caterpillar, but something much bigger and more beautiful (Butterfly) emerges.
Butterfly, climbing on top of her cocoon and freeing herself of the web, scolds Spider for trying to control anyone's destiny but his own, and tells him he should cling to his web and what he knows.
In the final lines she tells him that she is of the sky and that, no matter whether she was a Caterpillar or Butterfly, she has always been. Before she departs, she shares with Spider that the sky belongs to the dreamers; to those who dare to imagine.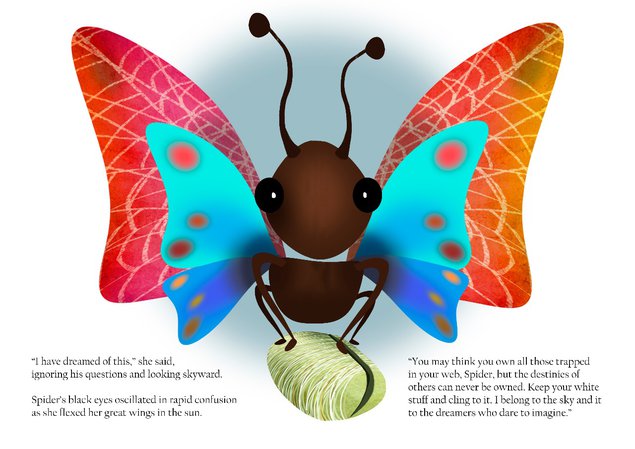 Audience
The Sky Belongs to the Dreamers is a children's book targeting children aged 6-10. Within this target group it acheives three major objectives.
1) Combating Self-doubt
Census estimates suggest that in 2019 the United States alone will have roughly 25 million children between the ages of 6-11. Further counts estimate that between 20-30% of children will suffer from self-doubt before the age of 12.
Self-doubt is ever present in our societies (all across the globe) and a constant threat to our youth. Why? Doubt is normal. It's human. But when it starts from such an early age to manifest itself in the minds of young people, it can grow with them as they grow, creating doubtful adults who ultimately do not follow their dreams.
The Sky Belongs take these challenges head on by providing young people with the chance to find their courage using the strongest assets available to us: storytelling and our imagination.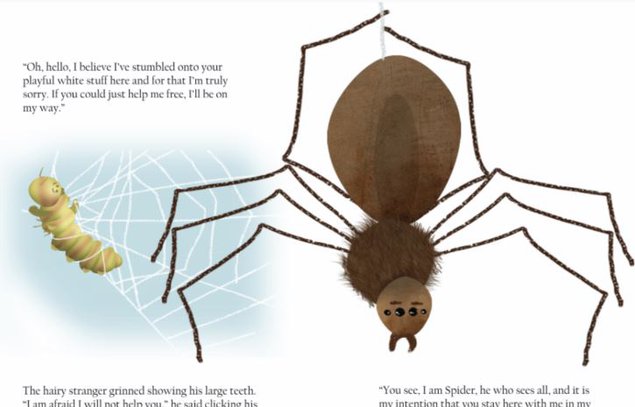 2) Connecting with Nature
Connection and interest in the natural world is under threat in the face of increased "screen time" and dependency on technology. Technology in and of itself isn't bad but a loss of connection with the natural world is unhealthy.
The story of The Sky Belongs is embedded in nature. Indeed, it is nature taking the form of a struggle with which everyone, especially children, can identify.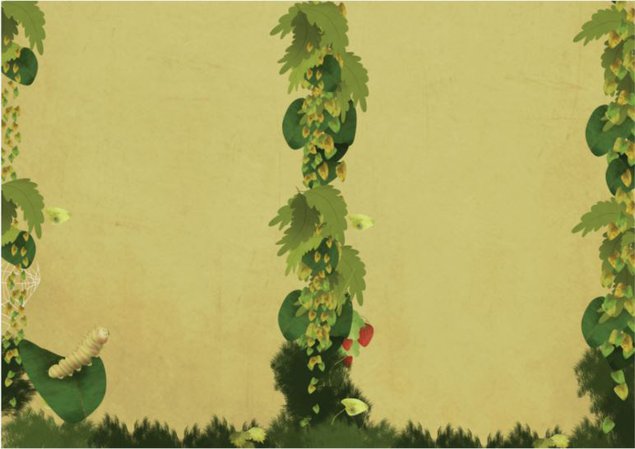 3) Conversations between Parent and Child
Though this children's story is heavily literary, the goal is to bring back the feeling of fables such as Grimm's fairytales, and imbue universal lessons and observations into characters and scenes children will understand.
This is intended to be a book read from parent to child, and it will be marketed as such. A chance, not only for parents to spend time with their children, but also a chance for them to talk to their children about big topics such as hope, believing in yourself, and seeing the bright side of dark situations.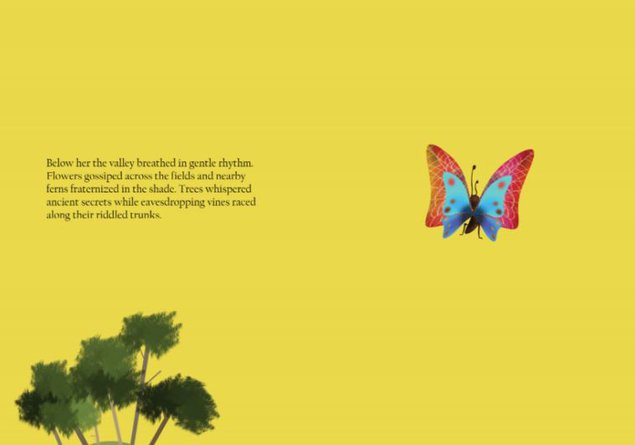 Promotion
Email List Size: 300+
Social Media Following (FaceBook/Instagram): 3000+
Website Monthly Sessions: 1000+
Blog Monthly Views: 1000+
Using the above base, a content calendar will be created whereby the parts and lessons from The Sky Belongs will be shared across the varying platforms. This will encourage readers to engage with the story beyond only reading it.
Competition
Title: Giraffes Can't Dance | By: Giles Andreae & Guy Parker-Rees | Publisher: Cartwheel Books | Year: 2012

Description:

A tale of Gerald the giraffe, who has a dream of dancing. Unfortunately Gerald has crooked knees and thin legs making it hard for a Giraffe like him to have such a dream. He learns however through the story to, through the words of an encouraging friend, that he can dance despite his challenges.

How is The Sky Belongs different?

Both stories share a similarity in striving towards a dream. However, The Sky Belongs differs in that Caterpillar's journey is a solitary one whereby she must find the courage within herself to perservere. Gerald receives the support of an unlikely friend.

Title: The Wonderful Things You Will Be | By: Emily Winfield Martin | Publisher: Random House | Year: 2015

Description:

A story of love and growing. It a story that parents can read to their children over and over, always finding new meaning and depth in the words.

How is The Sky Belongs different?

The Sky Belongs is also a story which will be read over and over again between parent and child, differing only in that in The Sky Belongs, we see this growth and connection reflected in Caterpillar's own journey.

Title: I Like Myself! | By: Karen Beaumont & David Catrow | Publisher: Harcourt Inc. | Year: 2016

Description:

This is story all about being okay with yourself just the way you are. Whether it be physical or something inside, we should all be proud of what we are and embrace our uniqueness.

How is The Sky Belongs different?

While The Sky Belongs shares similarities with this story, it also talks of the larger theme of destiny and how, beyond simply being ourselves, each of us plays a part in deciding our destiny.

Grimm's Fairytales | By: Brother's Grimm | Publisher: Brother's Grimm | Year: 1857

Description:

These fairytales and fables have been read throughout homes in the world for over 150 years. The reason they have lasted so long is because of their uniqueness in capturing the imaginative nature of the human spirit. Both in the things we fear and in the things that help us grow.

How is The Sky Belongs different?

The Sky Belongs emulates these fairytales in it's fable-like prose and intertwined lessons. It is however, fundamentally different in that it's a story of encouragement which inspires through making children aware of their fears and how to combat them, rather them only making them have fear for certain things.