We have almost just one week left until my campaign is over. I have to reach 500 pre-orders before February 12th! Please get a copy and share this campaign with everyone you know!
I just asked Publisher to raise the limit on number of people who could pre-order a single copy for $25. They have upped that from 200 to 250 people, but after we hit that magic number, the only bonuses left will start at $50! Get your copies quick, and if you know someone who would be interested, get one for them too by choosing the "Share with a Friend" bonus.
My featured supporter bonus has SOLD OUT! If you are interested in having your name featured in the manuscript, please contact me, and I will try to raise the limit to get you written in as an early contributor.
I also only have 2 more spots left for the panel which will include thru-hikers who have completed the AT, PCT, CDT, and more.
We are SO close to reaching 500 pre-orders! Help get me there!! Again, I can't thank you all enough. I am humbled and amazed at the support you have given me.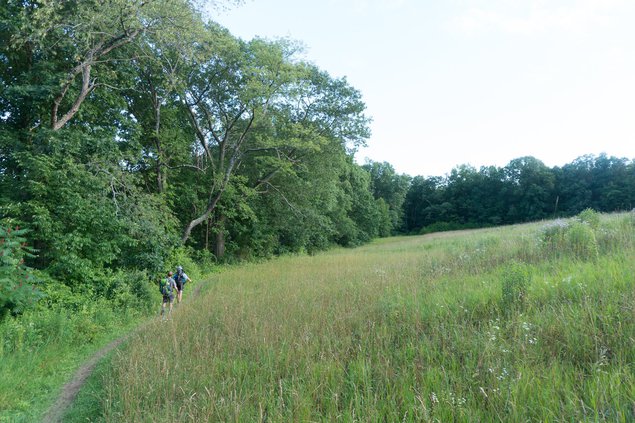 Photo credits go to Caleb Chang on this one. Here we are in the mid-Atlantic region of the trail. Mario is pictured with me. The three of us shared around 1,000 miles together. They are the day-to-day motivation that kept me going through the worst parts of the trail and the deepest valleys of my mental fortitude.