Hybrid Global Publishing
250 copies • Partial manuscript.
Hybrid Global Publishing is a full service Hybrid Publishing Company dedicated to helping authors, speakers, and entrepreneurs get their message out by writing and publishing a book. We offer developmental editing, publishing, distribution, and marketing services for independent authors who are interested in speaking on stage, becoming more visible in the media, and establishing more credibility. The team has a combined 80 years of experience in publishing and has held editorial, management and marketing positions at major publishing houses, including The Free Press, Crown, Random House, and Avon.
Hybrid publisher
Children Fiction, Christian Fiction, Commercial Fiction, Contemporary Fiction, Historical Fiction, LGBT Fiction, Literary Fiction, Mystery, Thriller, Horror & Suspense, Mind & Body, Poetry, Romantic Fiction, Science Fiction & Fantasy, Women's Fiction, YA Fiction, Biography & Memoir, Business & Money, Career & Success, Children Non-Fiction, Christian Non-Fiction, Cookbooks, Food & Wine, Communication Skills, Corporate Culture, Creativity, Current Affairs, Economics, Education, Entrepreneurship & Small Business, Health, Fitness & Dieting, History, Humor & Entertainment, Illustrated Books, Journalism, LGBT Non-Fiction, Management & Leadership, Marketing & Sales, Mindfulness & Happiness, Money & Investment, Motivation & Inspiration, Nature & Environment, Parenting, Personal Growth & Self-Improvement, Philosophy, Politics & Social Sciences, Popular Science, Productivity & Time Management, Psychology, Religion & Spirituality, Sex & Relationships, Society & Culture, Technology & the Future, Travel, Science Fiction & Humour
Worldwide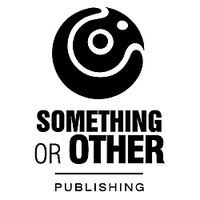 Something or Other Publishing
250 copies • Completed manuscript.
SOOP is a small virtual publishing company headquartered in Madison, Wisconsin, with a core team based in the US and additional contractors around the world. SOOP currently focuses on curating a small number of volumes for publication each year to enable its team to dedicate a great deal of time to working with its authors directly - not just on the manuscript, but also on platform-building and promotion.
Hybrid publisher
Children Fiction, Christian Fiction, Commercial Fiction, Contemporary Fiction, Historical Fiction, LGBT Fiction, Literary Essay, Literary Fiction, Mind & Body, Mystery, Thriller, Horror & Suspense, Mythology & Folk Tales, Poetry, Romantic Fiction, Science Fiction & Fantasy, Women's Fiction, YA Fiction, Art & Photography, Biography & Memoir, Business & Money, Career & Success, Children Non-Fiction, Christian Non-Fiction, Cookbooks, Food & Wine, Communication Skills, Corporate Culture, Crafts & Hobbies, Creativity, Current Affairs, Economics, Education, Entrepreneurship & Small Business, Health, Fitness & Dieting, History, Humor & Entertainment, Illustrated Books, Journalism, LGBT Non-Fiction, Management & Leadership, Marketing & Sales, Mindfulness & Happiness, Money & Investment, Motivation & Inspiration, Nature & Environment, Parenting, Personal Growth & Self-Improvement, Philosophy, Politics & Social Sciences, Popular Science, Productivity & Time Management, Psychology, Reference, Religion & Spirituality, Science, Sex & Relationships, Society & Culture, Sports & Outdoors, Technology & the Future, Travel, YA Non-Fiction, Science Fiction & Humour
Worldwide