Offering practical, playful practices and scientific frameworks to help you cultivate a kind of supermindfulness through imagination and awareness, so you can have easy access to creativity, empathy, and wholeness.
| | |
| --- | --- |
| | Self-Help Personal Development, Creativity Communication, Mindfulness, Creativity #1 in Self-Help |
| | Boston, Massachusetts |
| | 30,000 words |
| | 100% complete |
| | 16 publishers interested |
Synopsis
We live in a volatile, uncertain, complex, ambiguous time, or as the U.S. Army war college terms it: VUCA. We are asked to assimilate new ideas and work, live, and create with varied people constantly and unrelentingly.
But what if the uncertainty, challenges, and conflicts we experience are not problems?
What if instead they are catalysts for our own creativity, innovation, and wholeness?
Easy access to curiosity, wonder, and empathy have been shown to increase
Happiness
Connection
Meaning
Innovation
Productivity
Ways To Wonder is a short, fun, practical book that offers playful tools and intuitive frameworks that help you encounter the world around you with curiosity, playfulness, and authenticity instead of fear, defensiveness, and artifice.
The book does this through offering you insights from science and by showing you how to both shift into different mindsets and access greater present moment awareness, so you can experience life more deeply and more fully.
This ability to engage imagination and presence cultivates in you a kind of supermindfulness which helps you ignite curiosity in the flow of your daily life, see your own mindsets more clearly, empathize more easily, and innovate more creatively.
The first part of the book looks at the science behind why shifting perspective can be hard and how to make it easier.
The second part of the book looks at the art of engaging deeper presence and more possibilities. It offers daily practices to strengthen access to imagination and presence
The book also offers applied practices to allow groups, organizations, and individuals to encounter challenging problems in new and unexpected ways.
The more present and imaginative you can be the more inner resources you have to create with.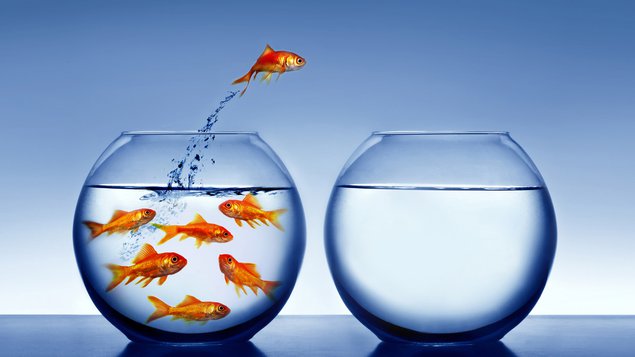 Outline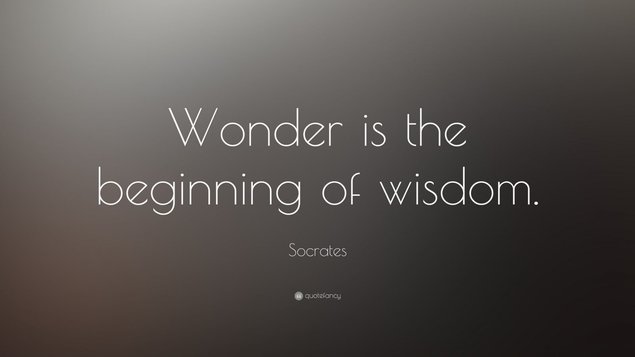 PART 1: KNOW
Why We Need To Be Able to See Differently
This section looks at how our brain keeps us safe from newness, why that is backfiring in this VUCA world, and what to do about it.
Welcoming Wonder
Becoming Your Own Outsider
The World is VUCA
Presence and Possibilities=Supermindfulness
The Ingredients of Wonder: Knowledge, Playfulness, Being, and Imagination
We Are All Creators
Supermindfulness in Action
Why It Can Be Hard To See Differently
This section is a series of bite-sized essays that look at what gets in the way of wonder and it offers insights from science for overcoming those barriers to open up new possibilities.
Seeing Other People
Environment: We actually don't know why we think, feel, and do the things we do
Norms: We see other people's behaviors not their motivations.
Contrast: We interpret contrast as conflict.
Biases: We don't know what assumptions we are making so we think we're right.
Seeing Ourselves
Connection and Safety: We don't realize that the desire for safety and connection drive actions.
Hard-wired vs Infinite: We flip between thinking people can "transform!" and that we were "just born this way!" when the truth is much more nuanced than that.
Wonder turns living into a creative act.
PART II: PLAY
Sparking Wonder: How to play with creating greater presence and more possibilities
This section looks at how what we do, think, and feel are an interconnected web that effects how we see the world, and how we can shift in each area through awareness and imagination.
33 (and a million) Ways to Wonder
This section contains presence and possibilities practices for cultivating supermindfulness anytime, anywhere
Wondering from the Outside In
We can use the world around us to spark curiosity and awareness.
Wondering with Presence
Wondering with Imagination
Wondering with Observation
Wondering from the Inside Out
We can use our ability to imagine and sense to play around with presence and possibilities.
Wondering with Presence
Wondering with Imagination
Applied Wonder
Individuals and Organizations can use wonder to innovate. This section shows you how.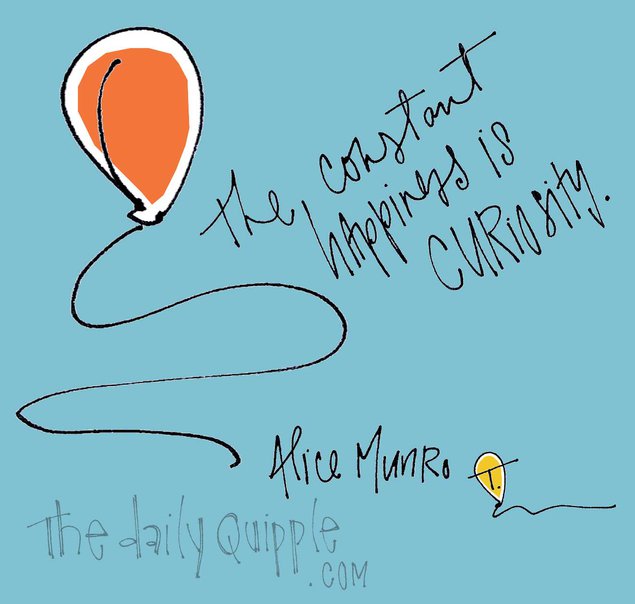 Audience
This book is for people who are interested in mindfulness but are looking for a way to practice it without meditation
.....and for mindfulness practitioners looking for playful, new tools.

And this book is vital for now:
A recent survey done by Google named creativity, empathy, and self-awareness the most important skills for workers. IBM seconded this finding in an international cross-industry survey. Their findings emphasized creativity.
A growing body of research identifies wonder, awe, and curiosity as the keys to happiness.
The CEO of Microsoft has just written a book about how empathy is key to innovation at Microsoft.
Headspace is a mindfulness app with 31 million users and offered by 1 million companies to their employees. Headspace users would like this book.
Mindful Magazine had a circulation of 95,000 in 2018, up by 29,000 since 2015. Mindful Magazine readers would like this book.
The personal development industry was a 9.9 billion dollar sector in 2016 with a 5.6% yearly growth rate.
We are all asked -at work, at home, as citizens- to be agile and creative. There is an urgent need for intuitive tools that can provide the ability to empathize, to innovate, to experience wholeness, and connect and collaborate more easefully with different kinds of people and ideas.
Many of us also have a desire for these practices to be grounded in science and to be fun, easy, and pleasurable.
Many tools in the mindfulness sphere are for centering and calming the inside of the self, but Ways To Wonder is unique among its peers in that it offers tools that are for connecting and creating outside of ourselves as well, causing real impact in our lives, relationships, and actions.

I have done this work with business leaders, doctors, children, undergraduates, members of the military, yoga students, MBA students, challenged youth, wellness practitioners, and educators. I believe that the more people in different sectors who speak the same language of curiosity the better off we all are.

There are more than enough exercises for a whole family of Ways To Wonder vehicles: calendars, journals, recordings...
This book lives next to the books Flow, Flourish, and Drive. It is short and fun, so it is also a great point of sale book. If you love Headspace or Mindful Magazine, you'll love this book too.

Author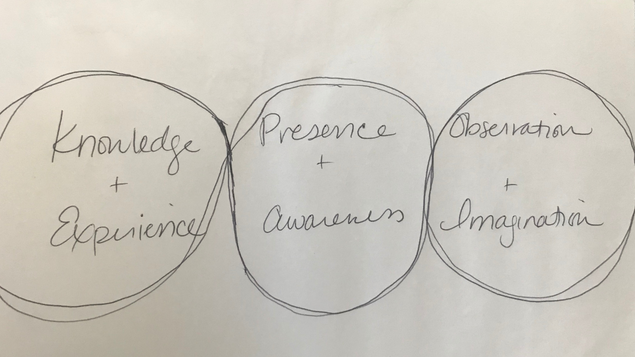 Eliza Lay Ryan's interdisciplinary research includes collaborating with Harvard neuroscientists and internationally acclaimed business leaders. She has led acting programs for The New York Film Academy at Harvard, and her theatrical work has been lauded in The Boston Globe and The New York Times. Her work is also mentioned in a forthcoming book published by Simon&Schuster, Empowerment. Transformation. Success: Your Guide to Public Speaking. And a NYT bestselling author edited Ways To Wonder in exchange for Eliza editing his plays.
Check out this video for Seed Differently where I offered practical, playful practices and scientific frameworks to help you cultivate a kind of supermindfulness through imagination and awareness, so you can have easy access to creativity, empathy, and wholeness.
Eliza creates art and she partners with leaders in science, business, and the to help people discover intuitive practices that effortlessly allow them spark creativity and empathy increasing vitality, connection, sustainability and innovation.
Eliza has an MFA from at Boston University and she is a certified yoga teacher RYT250.

-------------------------------------------------------------------------------------------
A social researcher through the arts, Eliza has created theater in D.C., Boston, and New York. As an actress, a choreographer, and a director she looks to investigate malleability and integrity and that dynamic's effect on identity, perception, meaning making, self-efficacy, and society building.
While acting and teaching acting in Boston, DC, and New York Eliza noticed how helpful learning acting's mindfulness and flexibility-of-perspective/embodied imagination techniques were not just to her students' acting but to their lives.
This made sense. After all, acting is not pretending. It is experiencing differently. Acting training teaching people how to be present to every moment as it is and how to stand in different shoes, to look out through different eyes, to experience and create from different perspectives. It also attunes people to social field: the shaping forces of relationships, culture, context all at work all of the time. She thought, "Why should only actors learn these tools? How can I bring them to other people?
Inspired by this question, Eliza wanted to understand how this relationship of presence and possibility functioned. She conducted research and worked with neurologists to develop mindfulness and creative thought research at Brigham and Women's Hospital/Harvard Medical School. She now collaborates with leaders in organizational behavior, as well as artists, and educators to offer workshops and programs in seeing differently.
Promotion
Back of Room/Bulk Sales

Eliza is a regular speaker and workshop leader. She has been creating and teaching in the arts for the past fifteen years and more recently in the wellness and business spaces.
I'm scheduled to speak at TEDx Speaker Babson College on April 6th 2019: Dimensions of Change Supermindfulness"
Upcoming Workshops Spring 2019
Freeing the Heart of the Artist, Kriplau
Organizational Behavior engagements with Jack McCarthy
2017/2018 speaking Engagements Organizational Behavior with collaborator Jack McCarthy:
Humphrey Fellowship Program: Supermindfulness
Organizational Behavior Teaching Conference, Providence RI
Arts & Ideas Conference: Boston University
Questrom School of Business MBA Workshop
2017/2018 speaking Engagements with Collaborator Sally Taylor:
ConSenses + Supermindfulness: Boston University, College of Fine Arts
ConSenses + Supermindfulness: Wellesley College
Social Media
Eliza has +2,130 connections through Facebook and LinkedIn and writes articles regularly on LinkedIn.
Media
Author proposes a national speaking book tour to promote the book and offer communities enriching ways to come together to connect at bookstores, libraries, art museums and other cultural spaces.
Author will self-promote by contacting newspapers, magazines and podcasts.
To promote the book the author will also
Continue to write valuable posts on LinkedIn creating conversations around these topics with followers and promoting the book.
She will also post weekly articles on LinkedIn from her blog.
Promote the book on Facebook and Twitter.
Self-promote by contacting magazines and podcasts.
Send promotional copies to leaders in business and wellness to engage members of their organizations.
Seek endorsements from published authors and leaders in the space.
Email contact list of 500 and ask each person to reach out to three people.
Leverage alumni association networks at BU, Babson, Skidmore, and Clark Colleges.
Use the book for speaking engagements and workshops and offer back of room sales.
Do a Goodreads giveaway.
Post on PRweb.
Participate in any promotional activity online through forums, interviews, and book clubs.
Competition
Mindsight, Daniel Siegel…A brilliant book which explores the benefits and limits of perspective-taking, but doesn't include experiential practices or creativity.
Random House, Bantam, 2010
Steal Like An Artist, Austin Kleon…An international best seller which offers actions to take to cultivate a creative orientation in the world, but not through embodied imagination and mindfulness.
Workman Publishing, Algonquin, 2012
Blindspot: The Hidden Biases of Good People, Mhazerine Benaji…An incredibly important and inspiring book which looks at all manner of implicit bias and cognition and why it's important to make these explicit, but doesn't include experiential practices or creativity.
Random House, Bantam, 2013
Two Minute Mornings, Neil Pasricha…A practical and intuitive book which offers mindset orientations for your day, but very different from the ones in my book and more for the cultivating one's best self rather for cultivating curiosity, empathy, and creativity.
Chronicle Books, 2017
Creative Alchemy: Meditations, Rituals, and Experiments to Free Your Inner Magic, Marlo Johnson… I am in love with this book and it is similar in purpose but more for self-nourishment rather than with a social science angle, application for groups, or designed to weave into the flow of daily life.
Chronicle Books, 2018
If I Understood You, Would I Have This Look on My Face?: My Adventures in the Art and Science of Relating and Communicating, Alan Alda…A fun, thoughtful, well-researched book which looks at empathy at the intersection of science and acting, but with an emphasis on communicating better rather than sparking curiosity, creativity, and wonder.
Penguin, 2018
Sample
Humans are social animals. In the most thorough well-being study ever conducted Harvard researchers followed people over seventy years and discovered that the most important ingredient to a sense of wellbeing was robust social connections[i]. In places where strong social connections prevail people live longer and are less likely to be addicted.[ii] In fact, loneliness is worse for our health than smoking 15 cigarettes a day[iii] When a person feels left out by others the same part of the brain gets activated as when they are physically hurt.[iv]

We want to be part of a group. We psychologically want and biologically need to be connected to other people and to ourselves. So, very likely, the behavior we find alienating in someone else is actually their (however ineffective) attempt to create connection with, maybe not us, but someone or some part of themselves that they feel is vital to their survival somehow.
This makes sense. We don't have claws and fangs to keep us safe. All we really have is the strength of our relationships with our social institutions and other people. (And even animals who do have fangs and claws tend to live in packs for safety.)
In acting we look at relationship through several lenses which can also be helpful to look through in life. We can mine how the interpersonal, systemic, and intrapersonal dynamics are driving behavior to spark curiosity, creativity, and new possibilities.
Interpersonally, one way to mine what's driving actions is to use Status as a tool or framework. In interpersonal relationships people have higher and lower statuses. This can stay fixed or it can shift from context to context. I might have a higher status than someone else while we are on the tennis court while they might have a higher status than me when we are at a baseball game.
Or our status might be fixed. A boss might always have a higher status than an employee. Or visa versa.
When statuses are fixed we find that people are more likely to behave in ways they otherwise wouldn't, and sometimes against their own best interest, in order to secure their connection with someone of a higher status so they stay safe. Or, those of a higher status might undermine the sense of efficacy of those "below" them through subtle or overt means in order to stay in power, and so stay safe. Or both people might value the stability their clear roles in each others' lives. Or something else.
Our desire to be in and maintain relationship drives our behavior. Becoming aware of and beginning to notice how status drives behavior can evoke new possibilities of seeing and being.[v]
To look systemically at what drives actions we can use Given Circumstances as a tool or framework. We can look at what the facts of a person's life are and how they relate to those facts.
We have relationships with money, politics, education, the environment, family, religion, language. Each of us has a relationship with every social structure and institution and that relationship effects our behavior.
For example, if we look back at the fact of Robert Who Goes to Harvard we can remember how many different possible ways we could view that fact. The given circumstance is that he goes to Harvard. What that means depends on us.
That is true if we look at ourselves through this lens too. We have given circumstances: where we live, how much money is in our bank account, what education we have and from where, what our family looks like, etc. These are the facts of the cultural institutions of our lives with which we have relationships. But how we relate to those facts depends on what we think will keep us safe and connected.
Money, for example, is an institution we have a relationship with. We might think "having money is corrupting." And this would cause us to relate to money in a certain way. That way has its benefits. It also has its costs. Or we might think "having money is liberating." Or, "having money is power." Or, "having money is energy." Or, "having money doesn't mean anything. It's utilitarian." Or, "having money means I'm smart." Or "having money means I'm spiritual." Or, "having money means I'm shallow and narcissistic." Or, "having money means I worked hard."
All of these have their benefits and downsides. You can try on each of these relationships to money and notice how they change how you would respond to the given circumstance of how much money is currently in your holdings.
You can substitute any social system for "money."
Lastly, looking intra-personally, a way to mine what's driving actions is our relationship to ourselves. To access this we can see through the lens of Character: who someone thinks they are or thinks they should be.
We picture ourselves in a certain way and have particular ways we are trying to be in order to satisfy that image. Deviating from that way can feel scary. So, people are often acting out of a desire to keep their relationship with how they see their own selves and are pursing the desires they have deemed worthy for themselves stable.
Someone might think "I am a hard worker." Or, "I am super laid back." Or, "I am compassionate." Or, "I am a straight talker." Or, "I am a winner." Or, "I am a loser."
If you try on these mindsets you will see how they have beneficial aspects and damaging aspects. They are intelligent ways of being that keep the person safe and unintelligent ways of being that undermine the person's well-being.
We can play around with different "beneficial" character traits (or Self-Concepts as they are also called) to open up our own possibilities and see more easily where other people may be coming from.
-----------------------------------------------------------------------------------------
Sample Practices
Walk
At some point today find someone and adopt their walk. Very subtly just take on that person's way of walking and notice how by moving like them it changes how you feel, think, and see the world. When you want to come back to yourself just invite yourself to let that other person's walk go and bring your awareness to the soles of your feet and notice your own walk.
How do their feet strike the ground? How do their knees swing? How do their hips and shoulders move? What are their arms and hands doing? How is their head positioned. Do what they are doing.
What does it feel like to move through the world like they do? What kinds of thoughts and feelings do you have when you are moving this way?
What are your thoughts about them (likes/dislikes/jealousies/judgments)? You will have like/dislike/better than/worse than/safe/unsafe thoughts about them. That's great. Notice that. Then see how it is to go back to focusing on just walking like them again.
How does what they are doing work for them? How might it be useful to you?
Notice what you notice
Qualities
Today let's play around with the qualities of light and heavy. In this moment you can invite yourself to adopt a quality of lightness. Like you are filled with feathers or air. Notice what this quality of lightness feels like. How does the world around you seem from this quality of being light? Let that go by noticing your feet and then noticing what quality you have most prominently right now. Then you can adopt the quality of heaviness. Like you are filled with stones. Notice what that feels like. How does the world around you seem from this quality of being light? Then let that go, by noticing your natural quality currently. Today just play around with seeing when you notice or feel heaviness or lightness. You can also adopt heaviness or lightness at different moments to see what that does.
When adopting these qualities you can ask yourself what kinds of feelings you have.
What kinds of thoughts do you have?
How does the world around you look? How do you feel about it?
How might you respond differently to a text from either of these qualities?