About the author
Gail Gibson is a Certified Financial Planner who has won numerous awards. She had health issues which resulted in her studying to become a traditional healer with specialities in health and psychology.

Gail is a registered traditional Doctor in South Africa. She is keenly interested in how quality health can be obtained cheaply. Her belief is that God gave us the resources, to ensure, we are free from dis-ease, but that we have travelled way from the natural world. Unfortunately, she also believes we are not able to get back to natural life, as we have grown used to the microwaves, cell phones and cars.

The solution lies in how we embrace both traditional, complementary and western medicine. Using the three together can ensure we have a financially viable solution to give us good health.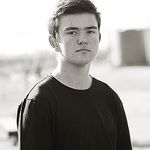 Joshua Van Der Merwe
Having a father and myself with the genetic mutation of muscular dystrophy, I developed an interest in the muscles and their workings from a young age. I simply did not have the movement my sporting friends had, so I had to learn to compensate for the sport I love- rowing. My medals are a testament to my belief. Today I coach the sport, while I train to try and make the Masters' Olympics team. I am a keen believer that with correct management, many diseases can be controlled. To this end, I am studying exercise science. Body movement is important to stop dis-ease. I will bring my knowledge of movement and nutrition to the book.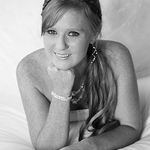 Alexandra Gibson-Clack
Dr Gibson is the founding force behind Lifestyle Chiropractic. A family health practice with rooms in Rivonia, Sandton and Kempton Park, South Africa. http://www.lifestylechiro.co.za/
Alex is unusual since she battled two life-threatening diseases before she qualified as a chiropractic practitioner. Yet she graduated from her seven-year course early. Her passion for her studies kept her going even from a hospital bed. She subsequently refused to go into conventional medicine and qualified proudly as a chiropractor in 2010. She has gone on to study under neurologists and pediatric care professionals.

Why did she become a chiropractor and not a medical doctor?

"Chiropractic is a health profession that improves the negative effects that mechanical disorders have on your nervous system and general health, as such, this discipline made a change in me, my health and my families health. I simply had to be part of this amazing profession."