GREETINGS, SURVIVORS
If you're reading this then you have survived the zombie apocalypse...or it hasn't occurred yet. Either way, congratulations are in order because you're not one of them, unless zombies have learned to read.
Assuming you're still here and you're not a hungry corpse who doesn't know how to read, I'd like to introduce to you my zombie apocalypse trilogy THEIR DEAD LIVES.
Now, I'm sure you're thinking 'Great another zombie apocalypse story. What's original about this one?'
Nothing. Nothing is original about this gore fest that's full of action, adventure, love, hate, good vs evil, friendship, sex, destiny, and a few laughs.
I think you'll be entertained, and if not, at least remember to avoid their teeth.
Safe Surviving,

Zack
WHO WILL WANT TO GET THIS BOOK?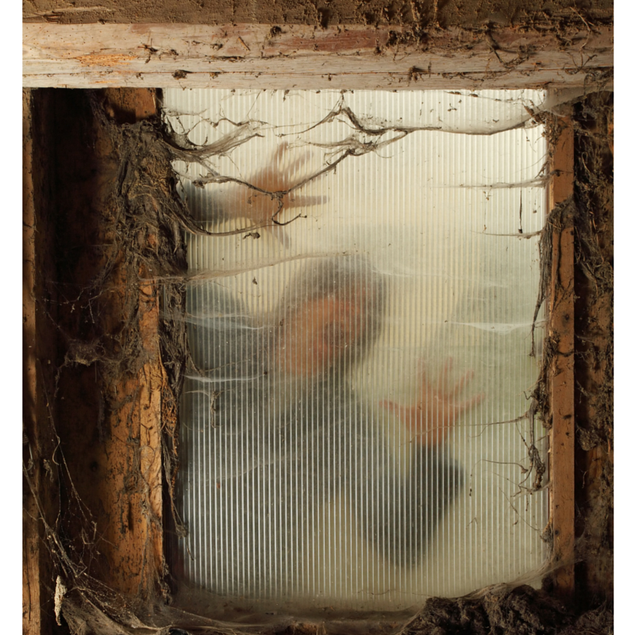 Zombies won't. All they want to do is eat the living, and this book is made of paper.
(unless you're reading on kindle)
But if you enjoy suspense, non-stop action, romance, some satire, and oh yeah, zombies, this is the book for you. There are also some fantasy and sci-fi elements in the story.
HOW WILL THIS BOOK REACH READERS?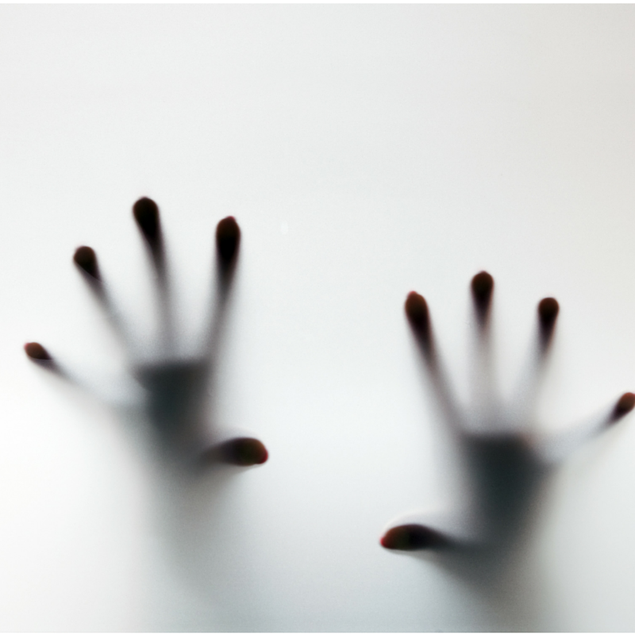 Survivors will find out about this book through social media, press releases, newsletters, blogs, Amazon promotions, Goodreads promotions, this crowdfunding campaign, book tours, and word of mouth (just don't bite each other).
It is recommended to not sit down and read this book unless you're in a secure location. Double check the perimeters for zombies, then check them once more. Once you know for sure you're safe, you can read this book on kindle or paperback.
THE TRILOGY
THEIR DEAD LIVES is a trilogy about four friends fighting their way through the zombie apocalypse. Throughout the series they'll face man-eating corpses, otherworldly forces, psychotic minds of the living, and worst of all, themselves. Each chapter is told by a single character's limited POV, including the Core Four: Jeff, Alec, Scot, and Kale. Other major (and some minor) characters also have POV chapters.
book 1: FOUR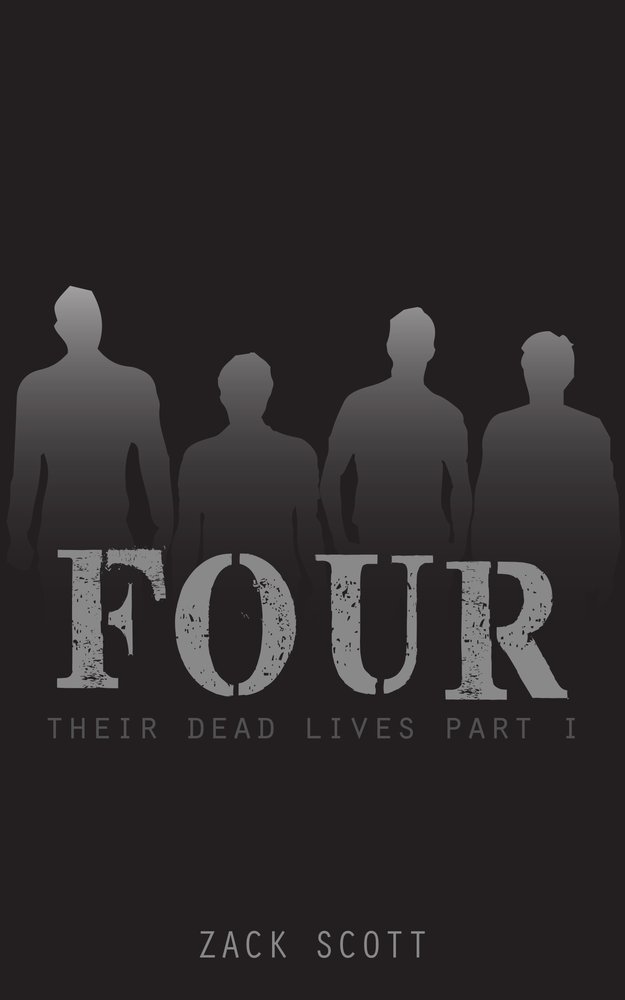 SYNOPSIS:
A tragic past. A destined reunion. A decaying hope.
In Southern California, four friends must face a haunting nightmare from high school in order to save the future of humanity. But will their personal conflicts get in the way? Battling for survival, these fated four will choose whether to follow a destined path or continue their dead lives while the zombie apocalypse feeds them one cliché after another.
SPIN:
FOUR focuses on Jeff, Kale, Alec, and Scot at the start of the apocalypse. At the beginning of the book, the Core Four are all at different places in their lives, haven't seen each other in years until the night of their reunion.
Personal drama unfolds...and a very high body count.
book 2: VITAL BLOOD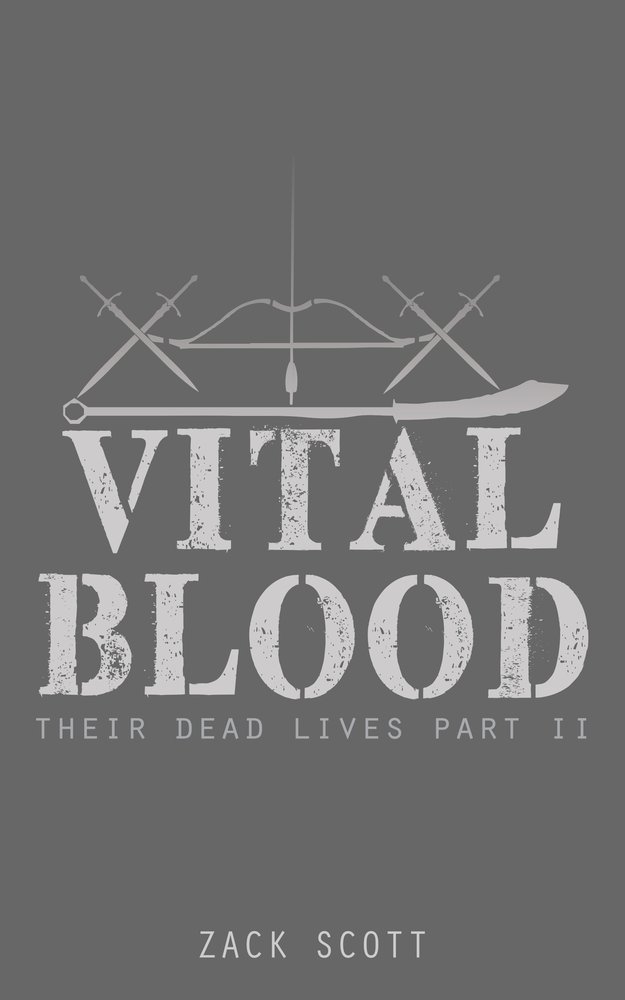 SYNOPSIS:
Over a year after the events of FOUR, factions have formed across Southern California. The survivors of the Vault Tactical Force are now the Numark Knights, determined to end the zombie apocalypse and save this world. On the beaches, the ruthless Hunters of Cali are led by a demented teenager named the Heartthrob. Inland, the Arrows of America thrive in a secluded society and will stop at nothing to keep their home safe.


Meanwhile, Alec has vanished from Camp Numark. Jeff wants to find him and mend the rift in their friendship, while Scot just wants to hide out with Kelsey and fool around. 


When a dangerous mission sends the Numark Knights out into the world of the living dead, the values of Jeff and Scot will be tested. And as factions clash, betrayals surface, and zombies swarm the California lands, a deadly threat constantly lurks in the darkness, for anyone could be an Embracer of Death.
SPIN:
Adapting can be hard for some, even after a good amount of time has passed since the life they once knew. For others, losing their humanity is the easy part. VITAL BLOOD follows three different factions a year after the start of the zombie apocalypse.
Also in the mix is a hardcore secret service agent named Lea Gallo. Could she be the one to save our world? Or will the Core Four step up and save the day?
book 3: A BLANKET FOR DECAY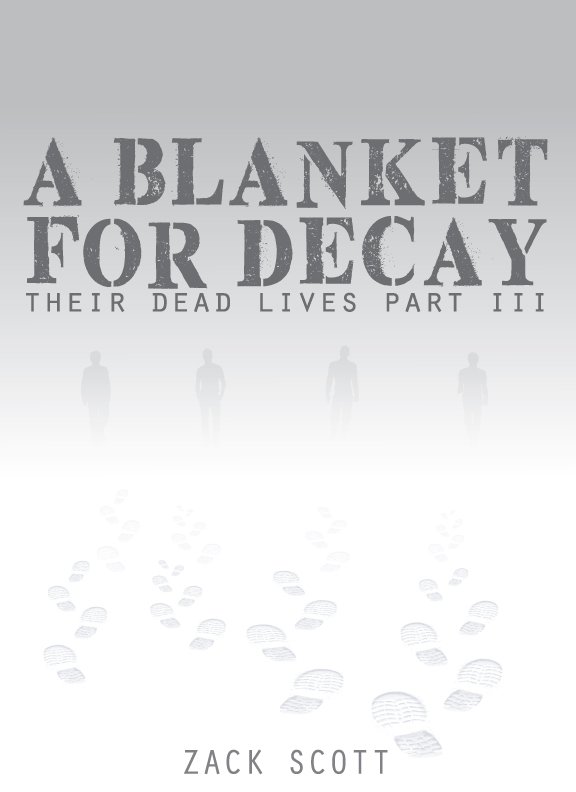 SYNOPSIS:
Four friends. Two Wars. One ending.

Snow falls across Southern California, and the war between the Hunters of Cali and Arrows of America has arrived. At the same time another war is raging, one between light and dark, good and evil, life and death.
Meanwhile Lea Gallo has reached the Vault and the horror she discovers beneath the ground is nothing she ever imagined.
Caught in the middle of all the chaos are Alec, Jeff, Kale, and Scot. Each one of them has their own endgame, while otherworldly forces have other plans for them. As wars rage, and zombies hunt for living flesh, the four boys will hash out their personal conflicts, once and for all.
SPIN:
The first half of A BLANKET FOR DECAY focuses on the war between the Hunters and the Arrows. Intentions and inner conflicts of the main characters are developed, and some come to a violent clash.
The second half focuses on the war between the otherworldly forces inhabiting Earth, and on a mission inside the Vault.
YOUR HELP
Supporting this campaign will help with editing, printing, and promotion costs. It'll also help spread the word across the apocalyptic wasteland, ensuring fellow survivors have a moment to relax their minds.
Together, we will survive the zombie apocalypse (unlike this little guy).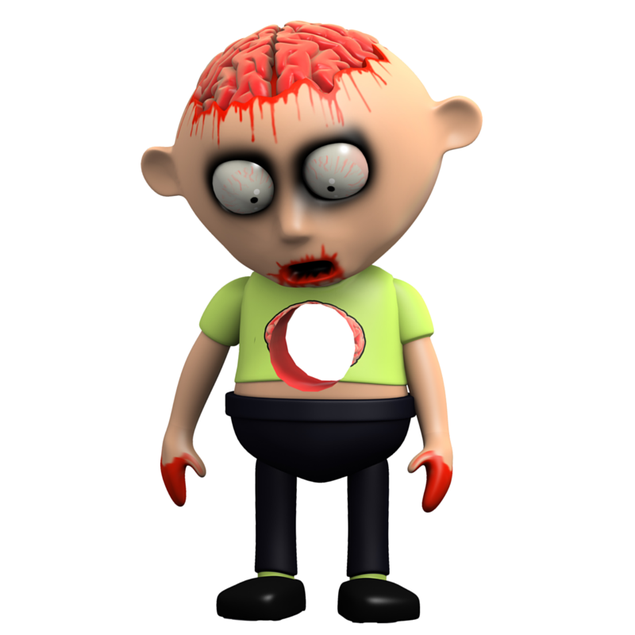 "we leave as four"