Synopsis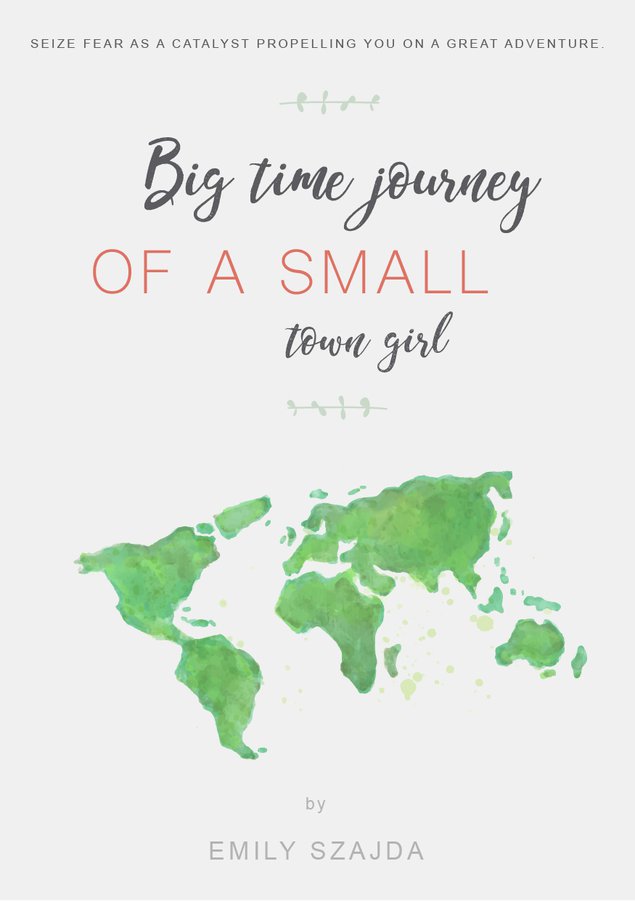 Learn how to dump your past and embrace fear because the trek into the great unknown is far less scary than you think.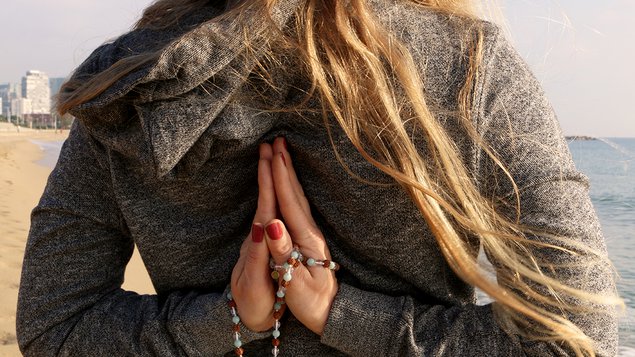 "Change is scary, but you know what is scarier? Allowing fear to stop you from growing, evolving, and progressing." - Mandy Hale
Leaving behind the crushing lies that spiraled out of control - and unaware of the magic awaiting me - I leaped into the terrifying, dark chasm of uncertainty. Knowing fully well there were absolutely no guarantees, I boarded the plane to Belgium.
Growing up in Iowa, my adolescence wasn't just characterized by the stereotypical Friday night football games and homecoming parades, but it had been plagued by my mother's infidelity. I, her 13-year old daughter, was charged to keep her secret hidden until one night the burden of grief became too much to bear. That was the beginning to their relationship's dismal end. The lies no longer weighed heavy on my heart, but that did not offer any solace to the rejection I felt at home. My mother felt betrayed and my father thought I was creating unwarranted drama. It wasn't until years later he threw in his white flag and finally let his high school sweetheart run off with her lover. My parent's melodrama set the stage for my early twenties. Having marred my vision of a healthy relationship, I was left grasping for affection from every angle.
One day, I woke up from the daze I was living in, realizing it was a complete lie. My heart was crushed to find out my boyfriend got engaged the day before he broke up with me. This slap in the face forced me to open my eyes to all the red flags, his addictions, my exhaustingly long working hours and stagnant career. I had been naive. The harsh reality I then faced head on revealed to me, more clearly than anything, that I was no longer living the life I had envisioned. I was stuck. I stopped dreaming. I had put in so much of myself in a man, that what remained of me was a sorry figure of a woman.
Moving abroad was a change and an investment. Leaving behind all the familiarity and security I once called home, life started when I dared say goodbye to my past.

I set out on a mission to be selfish, to follow my hopes and all my desires. I had been dependent long enough and had to shed the hurt and fear that only served to cripple me. I sought to redefine my life. Living out of a backpack was liberating. Trekking across Europe, I met individuals who inspired me, taught me lessons about what life could and should be like.
In this inspirational travel memoir, I share my life's experiences growing up in small town middle America to landing on the international stage in Brussels, Belgium and Barcelona, Spain. Having been shaped by the misgivings of toxic parents to realizing my worth through a failed relationship, I ultimately won. I paved the life of my dreams through challenging circumstances and want to help others do the same.
Outline
Outline
Prelude
For months I traveled across Europe but had never been lost, not until one day on a wine tour of Tuscany, when the paradigm of my life hit home, I was lost in more ways than one.
Chapter One: Not So Different
The trauma of my past reared its ugly head only to enlighten me to the fact I was committed to yet another toxic relationship. Settling for less than I deserved. The universe slapped me in the face, only figuratively of course, making me aware of the lies that would give me no better reason to turn and run.
Chapter Two: American Dreams
Was I on my way to having all? I thought I was, it was someone else's bar I was trying to live up to and seek approval.
Chapter 3: Band Aids & Open Wounds
Letting go of the past is no easy feat, but holding onto resentment is like nurturing a tumor that only seeks to devour you.
Chapter Four: Party for One
I was drawn to the bad boy types, the ones that always left me feeling not good enough. I was having a hard time deciding which to follow, my head or my heart.
Chapter Five: Learning to Love
I had coasted through life long enough. Arriving in Poland to local hospitality, I discovered so much about myself and how much I still needed to grow.
Chapter 6: Gentle Kindness
Reconnecting with an old friend I had met on my previous travels showed me that he had more faith in me than I had in myself. This needed to change.
Chapter Seven: Trusting Strangers
A chance meeting in Krakow found me sailing off the coast of Croatia later that summer making plans to uproot my life in the US.
Chapter Eight: Going Home
When I referenced home, I was no longer envisioning cornfields and Friday night football games, or the sunsets over the deserts in Arizona, but rather I felt drawn to the community of friends I had made in Brussels that welcomed me like family.
Chapter Nine: Why Belgium
Whether out of fear or jealousy, the naysayers tried to detour me off my new path. I had to break up with these past relationships with individuals that no longer propelled me forward in order to fully embrace the future.
Chapter Ten: Lessons in Magic
Creating life altering change takes patience and persistence. I wasn't given a golden ticket allowing me to stay in Belgium. I had to go through the immigration process like so many others wanting to start again.
Chapter Eleven: The Truth Within
Incongruent living is exhausting. When I finally started to fully know and accept myself without judgement, I decided to leave the job that sponsored my visa to stay in Belgium and, in doing so, I was investing in my own professional ambitions. It was at this time I met "him."
Chapter Twelve: An Unexpected Goodbye
Rushing to my aunt's bedside in San Antonio, Texas, she was battling an uphill battle with cancer that would not be won. This solemn visit to a woman that was more a mother to me than my own, served to remind me that I needed to make time for those I loved most.
Chapter Thirteen: What Our Future Holds
I had become my own artist. I was creating a new life with the perfect man that would take me across Europe.
Chapter Fourteen: A Bruised Ego
Rejection wasn't the end, but only the beginning. Appearing before the Belgian Immigration authorities tested my resolve to commit to my own happiness and the life I was building.
Chapter Fifteen: Living in the Present
Living in Barcelona, friends from Phoenix came to visit triggering a whirl of emotions.
Chapter Sixteen: Definitions
A new yoga student from San Francisco taught me lessons on how I identified myself and what image I portrayed to others.
Chapter Seventeen: Dreaming with Eyes Wide Open
In eight short months we were contemplating forever.
Chapter Eighteen: Potential Abounds
From feeling jailed in an unhealthy relationship to living life as an expat, in just three years my life had no resemblance to what it once was.
Audience
Big Time Journey of a Small Town Girl is written for women aged 18-55, Millennials and Generation Xers that feel stuck. So often we find ourselves compromising in life, working at jobs that are less than satisfying, staying in a "comfortable" or convenient relationship, ignoring our own health and well-being at the expense of taking care of others. We live in an era where we live vicariously through others and their social media accounts rather than taking the risk and making a glamorous lifestyle of our own. Coming from a small farm town of 900 residents in rural Iowa, demonstrates to all those women that are settling for a life less than what they aspire or deserve, that they too can branch out into the world, wherever that may be, and make it their own.
In the United States the self-help market was worth $9.9 billion in 2016 and was forecasted a gain of 5.6 % from 2016-2022, where it would reach a net worth of $13.2 billion. While traditionally the sector was sought out by Baby Boomers who favored experts and gurus like Tony Robbins, Wayne Dyer, Deepak Chopra and Oprah Winfrey, times have changed. Today, Boomers are still present and engaged, but many of the older "teachers" are passing. Millennials are now the largest market and represent the target population as reported by Marketdata LLC. Of these individuals, women are more invested in consuming products and services catered to self-improvement. Publishers Weekly identified gains in readership/sales 18% higher in 2017 than the year before. In 2016, Forbes reported 94% of 18-33 year olds had committed to making self-improvement compared to 84% of baby boomers and 81% of Generation Xers.
The book industry for self-help is estimated to be worth $776 million with audio books being delivered to 24 million Americans with a total worth of $455 million.



Promotion
Emily will first and foremost utilize her network of connections across the globe to host book launch parties in the United States, United Kingdom and Europe.
Emily has been teaching yoga and meditation for eight years, beginning in Phoenix, AZ. Since 2013, she has been living abroad, teaching internationally and as such, has connections with yoga communities, students and studios in the following countries: Belgium, Ireland, Italy, The Netherlands, Poland, Spain, UK and USA.
Professional Website http://emilydawnyogaandwellness.com/
Emily is currently working with both a graphic designer, Alexandra Vintilă and a videographer, Florencia Reolon, to create a launch campaign through various social media channels. She will provide free how-to guides on her website to generate leads and grow her mailing list. In order to create more buzz, Emily will run competitions on Facebook and Instagram, working to inspire women through posting travel pictures and videos with a dedicated hashtag, offering free copies of the book, online how-to podcasts and digital download guides, raffling off in-person yoga classes, one-on-one remote meditations and one meditation retreat in the US.
Contributor
Emails
Reach: 5000 contacts
Social Media
Facebook
Individual Accounts 6,080+ friends/followers
Groups 50,000 followers
Instagram 1060 followers
LinkedIn 8,700 connections
Professional References
Joshua Coburn, Founder Manners & Motivation, Public Speaker, Life Coach, Author, & Partner with Please Line Clothing
JR Martinez, actor, best-selling author, motivational speaker, advocate & wounded U.S. Army veteran
Online Media
Impact Makers and Business Innovators Radio, Stewart Andrew Alexander Impact Makers Radio Interview
People on the Grid Interview with Katrina Logie People on the Grid Interview
Book Talk on KGNU, Diane Corte, host
On Travel Radio, Paul Lasley and Elizabeth Harryman http://www.ontravel.com/
You Tube PodcastEmily Szajda Channel
Video Book Trailer Produced by Florencia Reolon https://es.l inkedin.com/in/florencia-reolon-yarza-aa271a3a/en
At present these are the individuals, schools and businesses Emily is already working with to arrange events to promote the publishing of the book:
Recharj Meditation Studio, (as seen on Shark Tank), owner Daniel Turrissini
YYoga Brussels, owners Robbie Makroczy and Colin Wolf, Wellness Event & Retreat
Belgian Beer and Food, owner Paul Walsh, Women and Food Event
Six Plus, NYC, owner & CEO Evelyne White
Cedar Ridge Winery, Cedar Rapids, Iowa, owner Shane Oiler, Women and Wine Launch Event
Kirkwood Community College, Cedar Rapids, Iowa., Melanie Ewalt, Professor of Culinary Arts, Event in New Conference Center
Book Vault, Oskaloosa, Iowa, Nancy Simpson-Brice
HLV Community School, Corey Lahndorf, Principle
Renaissance Chicago Downtown, Executive Chef Daniel Perez
Arizona State University, Tempe, Arizona Professor Victoria Thompson
Va Bene Restaurant, Phoenix, Arizona, owner Donna Cosic
Arizona Grand Resort, Phoenix, Arizona, Kerry Feltenberg
Global Business School Barcelona, Barcelona, Spain
Waterstones London, Sandra Taylor and Elizabeth Morris
+ Author proposes a national speaking book tour to promote the book in collaboration with these venues.
+ Author will self-promote by contacting newspapers, magazines and radio and TV stations.
Competition
Wild: From Lost to Found on the Pacific Crest Trail. Cheryl Strayed (Alfred A Knopf, 2012, Biography, Autobiography, Travel)
Cheryl Strayed thought she had lost everything. After her mother's death her family was fragmented and her marriage was nearing its end. With no experience or training, she made an impetuous decision, driven only by blind will, she would set out to hike more than a thousand miles of the Pacific Crest Trail from the Mojave Desert through California and Oregon to Washington State—and she would tackle this feat alone. This story documents her life's adventure and growth through the experience.
Under the Tuscan Sun. Frances Mayes (Random House, 1996 Biography, Travel)
Frances Mayes—accomplished poet, gourmet cook, and travel writer—welcomes the reader on a wonderful adventure when she up and decides to buy and restore an abandoned villa in the spectacular Tuscan countryside. Her descriptive tone invites the reader to indulge in her quest to discover Italy through exquisite meals and romantic encounters with beautiful men as she sets out to restart her life in a foreign country.
Eat, Pray, Love. Elizabeth Gilbert (Penguin Books, 2006 Memoir)
Elizabeth Gilbert, in her early thirties, had it all, everything a modern American woman was presumed to want--husband, large home, successful career--but instead of feeling happy and content, she felt overwhelmed by it all. Crippled by her divorce and a dark depression, Gilbert regained her sense of self through travel. Gilbert seeks to find her grounding by exploring three different cultures: opulence in Italy, devotion in India, and on the Indonesian island of Bali, a balance between worldly pleasure and divine clarity, effort and surrender.
Three Questions: Because a quarter-life crisis needs answers. Meagan Adele Lopez (Self Published, 2012)
This is a love story based loosely on the author's own romance with a fellow from Bristol. The relationship traverses continents through letters and delves into a quarter-life crisis, a road trip to Vegas, and two crazy BFFs.
Find Your Happy, an Inspirational Guide to Loving Life to Its Fullest. Shannon Keller (Balboa Press, 2012)
Sharing her personal experiences and understanding, Shannon is able to bring forth universal wisdom and truths to the reader. Shannon's book is a salutary adventure that will transform the way you see yourself and your place in the world. Get ready to fall in love with your entire life -Robyn Griggs Lawrence, author of The Wabi-Sabi House. Being stuck and feeling as if you are trapped is inevitable part of life. Whether you are stuck in a job going nowhere, a bad relationship, or self-defeating patterns, Find Your Happy provides solutions to help the reader move forward in life.