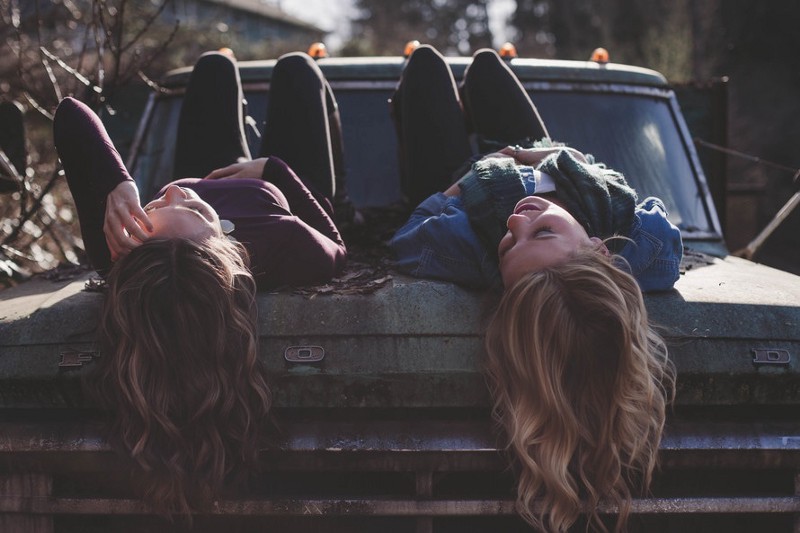 By Leigh Shine
The youngsters of this age, the Millennials, as so many bewildered parents, sociologists, psychologists, media experts and more have called them, are a constant object of scorn. Millennials have short attention spans, frivolous buying habits, Facebook addictions, minimalist work ethics, and are buying and reading more books than any other age group.
In this brand new world of constant information flow, those who grew up with the internet are creatures unprecedented. Older generations alternate between scoffing and flipping vigorously through outdated textbooks to understand how exactly to deal with and, more importantly, how to market to this strange generation.
Until recently, millennials were thought to read less than generations before them.
However, this was a result of the older set's skewed measurements. Studiesrarely, if ever in past decades, included non-print or alternative-genre reading. This was a product of a bias against digital media, which is (to this day) seen as the origin of frivolity, vanity, and inattentivity. In fact, mostpeople still prefer print books.
Millennials spend most of their day on media on their phones, laptops, tablets, etc. But this isn't just 'wasted' time. They are reading. They are reading news articles (at a pace and accessibility unimaginable before this century) they are reading and exchanging ideas with each other, and they are reading books. And we have a changed market [generation] to show for it.
New Adult: A Case Study
Millennials have immense buying power. Several sources have put the annual figure around $200 billion, and right now around 80 million populate the planet, and ¼ of the USA's population. That's an incredible market, and one that has already made waves in the book publishing world.
The millennial influence has already been felt in recent years through the emergence of the New Adult genre; a genre intended to follow those who are rapidly aging out of the Young Adult genre (that was made in large part to appeal to millennials) and seek to see their own coming-of-age stories reflected in the media they are ingesting.
The push for New Adult books was reader-fueled, and this is one way the NA genre is an important one to study. Because millennials wanted to see these stories, they went online for them, reading and writing their own. Soon, around the year 2009 (when the term New Adult was coined) there was a healthy community of readers and writers that utilized the digital spaces in which millennials are so comfortable. It was only after some stories saw marketable success (by the Big Five's standards) that mainstream publishers started picking them up and marketing them to a wider audience.
The New Adult genre however, is not just an expression of the economic power of this generation. It's a genre that deals with the same problems, themes, and insecurities as its audience. It's a genre that is designed by its own readers to express the existential dread, interpersonal confusion, and loneliness they feel defines them: and that has hitherto been left out of the literary canon.
"It's a genre fighting to be taken seriously written for a generation fighting to be taken seriously," as Natalie Butz so eloquently said in 2014. The future of the genre, however, is still undecided.
Of course, millennial buying power will certainly continue: and New Adult books aren't the only kind that will be affected. However looking at this case shows how important it is for writers who wish to reach this audience to know how to reach them, and speak to them.
Reaching the Millennial Market
The digital presence and ability to take in multiple types of media are probably the most important things to take into consideration when marketing to millennials. The trick is to approach this audience without coming across as disingenuous or as some heartless advertisement (both things that welcome adverse reactions, according to Forbes).
Forbes also outlines how Millennials use the internet to seek out products and companies that they trust: they do this through seeking advice from trusted blogs or their peers on social media. They also want to be interacted with on a personal level, and through that establish trust in the products they are buying. The great thing about this is that it's relatively easy: this is an audience that is responsive and ready to follow along and offer input to writers. Services such as Publishizer are great in this respect in that they help readers feel more involved. Another great way to reach this market is through book bloggers: be it through guest-posting, interviews, or book reviews.
A wonderful study on how Millennials consume media is one of severaladvocating getting even more involved with the youth's technology — be it creating your own hashtag, blog, or even posting audio of your writing: just don't overdo it. Perhaps making a snapchat is going to far: but it could just depend on your audience. One thing to definitely avoid is adopting a speech that isn't yours (using 'text speak' for example) as this is honestly, terribly transparent and comes across as condescending.
Millennials demand interaction more than anything else. The most successful authors nowadays don't simply write, but interact with their fanbase and make further material available when possible. An extreme but iconic example of this is J.K. Rowling's Pottermore. John Green, knowing his audience, built a fanbase on Youtube and continues using Tumblr (a service many of his readers use heavily). Authors on a smaller scale can offer opportunities to connect through social media and hosting readings and events that are more discussion-based.
It is clear that millennials are a generation that (though some may see it as self-absorption) wants to be involved and communicated with. They are a generation constantly hungry for new information and discussion, that is aching to be addressed and aching to be recognized. It is the writers who can successfully do this that will win their hearts and ultimately, their trust and repeated patronage.