By Lee Constantine, Head of Author Success, Publishizer.com. #writer #marketer #sales #growth. Not a fan of pseudonyms.
From reality television to funded startup to father and husband, Dave Kerpen has built his life around the idea of people first.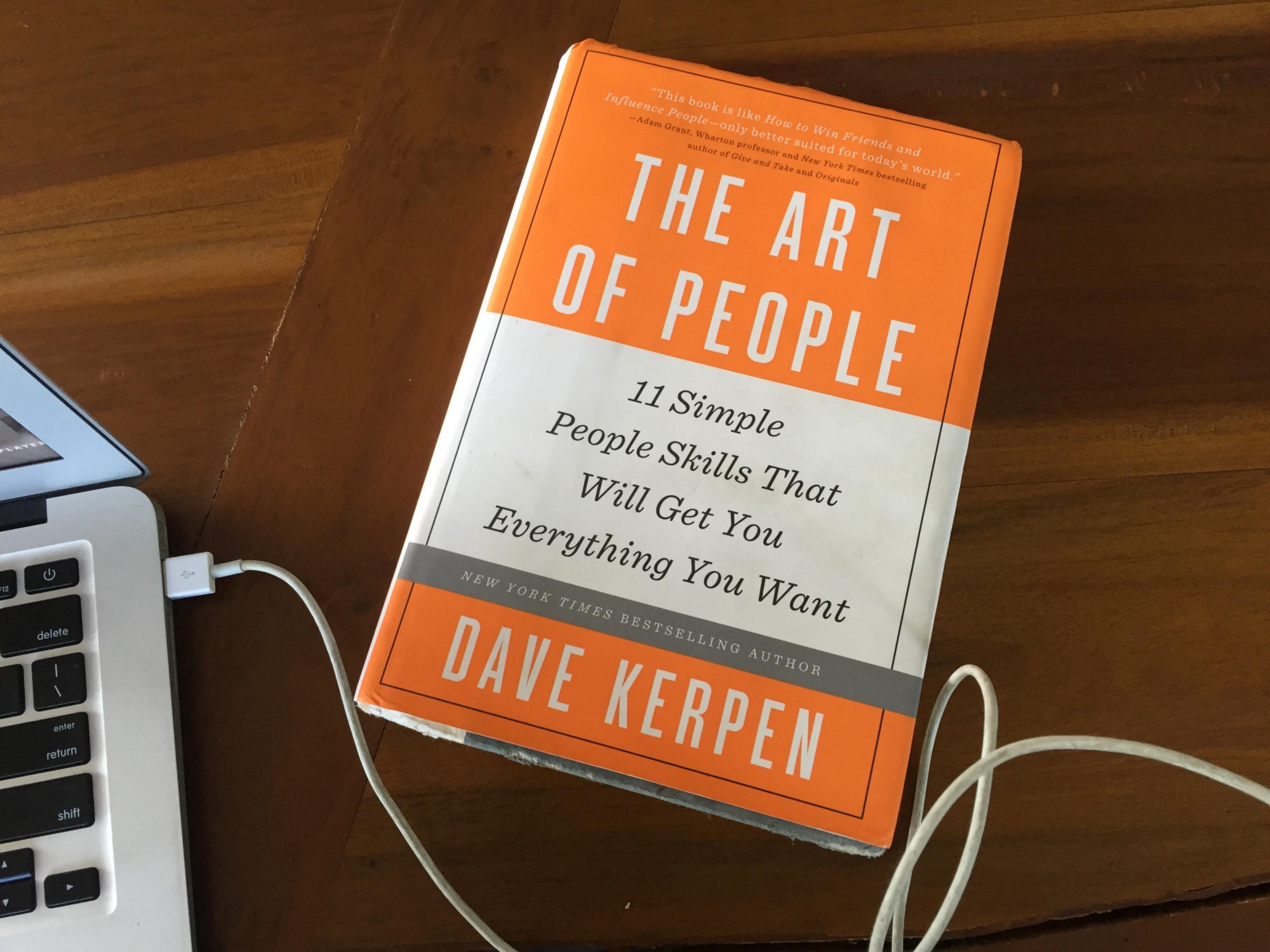 I was 15, watching a somewhat provocative reality television show that my older sibling seemed addicted to at the time. I didn't understand why exactly. All I knew was that I myself couldn't stop watching the characters in front me, constantly in circles of drama and turmoil and sex. It was interesting.
More distinctly, I remember one character. One. He was always at the center of conflict and seemed to take up most of the screen time. It also seemed like the other characters on the show didn't like him very much. I actually found myself saying once, "He's not a very likeable guy."
The show was called Paradise Hotel and aired in the summer of 2003. The most memorable character was Dave Kerpen, someone who the "pre-social media" media labeled as "the new dweeb" of D-list celebrity, amongst other things [ruthless bastard] — and one who almost walked away with $250,000. Except his partner chose to keep the money for herself, leaving him with nothing.
When I met Dave in 2016, I didn't connect the dots. I hadn't recognized him. After all, a lot had changed with him since the summer of 2003. Even after our talks, it wasn't until I read the very first page of his latest book, The Art of People, that the memories of the notorious reality TV character came rushing back to me. Certainly, he has had impact on people's lives, but I still couldn't imagine someone would ever be thankful for meeting this person.
Dave likens the experience on the show, and perhaps transformation thereafter, as a lesson that undoubtedly led away from a life of infamy and towards one of integrity and leadership. This is the focus of his book.
The book
I may be unlikeable, no matter what I do. But as long as I live my life with integrity, and with these 11 simple concepts to be a better leader, then that's okay too. — Dave Kerpen
The book is filled with Dave's acumen, in which he gracefully applies this Art of People to business and personal life using real world examples and stories, one after another, and then tips about how to apply them to your own life directly. This makes his experiences relevant. This makes me feel connected to Dave. And this is what makes him a bestselling author.
I don't know if his editor is just brilliant or if he's a great writer. He seems to answer my questions immediately when I have them. It's like he knows what I'm thinking at times. I'm giving Dave the benefit of the doubt. Either way, it inspired me to take immediate action with the people I was dealing with, while I was reading the book. And it has had some profound effects on the way I approach and communicate with people. (I still cannot bring myself to wear orange tennis shoes to a formal networking event). It reminds me of the book Have You Filled a Bucket Today: A Guide to Daily Happiness for Kids, but for adults.
I remember that after reading Dale Carnegie's book, I summed up one takeaway about How to Win Friends and Influence People that I could implement every day and hopefully experience the effects his title boldly proclaims. It was to make other people feel important, sincerely. I even saved it on my iPhone's background to remind me.
I finished Kerpen's final words and felt compelled to do the same. Trying not to feel overwhelmed with so much insight, I wrote down one key takeaway that I could implement daily. Something simple that would set me on the right path to accomplishing each of the 11 skills to getting everything I want, and to becoming a more likeable person.
I tried to write down something different than Carnegie's, at least an adjective "more suited for today's world." I couldn't. My one takeaway was exactly the same, word for word. Make other people feel important, sincerely.This is a subjective phrase, of course, that may be synonymous with whichever takeaway you decide for yourself. But I realized that any book "suited" for any one generation of the world is about it's people's own experiences, which in turn, make the skills and principals relevant to that time. It also made me realize that these principals don't change over time. They only need be learned, remembered and reinforced to take effect.
"Dave Kerpen is one of my favorite people in the world. And now I know why! He has figured out the secrets of being absurdly likable. Now that Dave is revealing his methods in a book, I like him even more."
 — AJ Jacobs, New York Times bestselling author of The Year of Living Biblically, My Life as an Experiment and The Know-It-All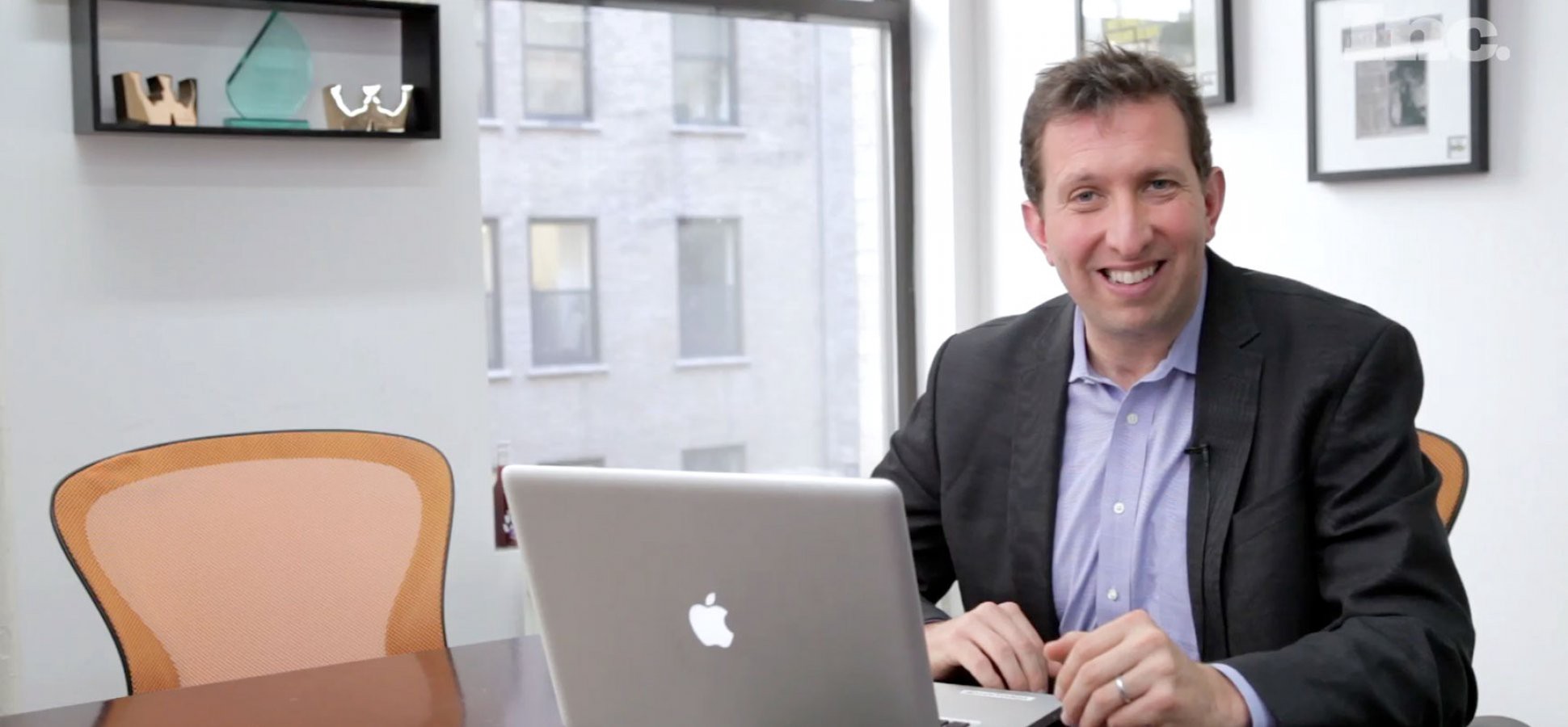 Some people think that in today's hyper-competitive world, it's the tough, take-no-prisoners type who comes out on top. But in reality it's actually those with the best people skills who win the day. It's those who build the right relationships.
What does it take to win success and influence? So much more than that, what does it take to become likeable? When I finished Kerpen's book I knew the answer. This book is a great read for anyone — business leaders, friends, wives and husbands — looking to build better relationships.
I've had some time to reflect since Dave and I last spoke and a bit on this book since reading it. I think about his words at times and in certain situations. This book is impactful. And I'm thankful for having read it and for meeting Dave. Imagine that.
For authors
"I do consider myself a writer as much as an entrepreneur. They both have a lot in common. You have to sell books just like you have to sell yourself and your business. They go hand in hand." — Dave Kerpen
Authors invariably procrastinate. And Dave Kerpen is no different. Putting bad habits aside, Dave understands that he has to write sellable books and then be able to sell them. And if he can't get a deal then he'll publish on his own. After some experience in the industry, he knows what it takes to get his book in the hands of a lot of people. "You have to sell your idea whether you're writing or building a business," he says. "I feel confident in my ability to sell books." Dave works very hard to build a platform. One that garners more and more support and attracts other influential followers.
"Email has a big impact on sales. I use my email list cautiously. I don't send them too much about the book because it's for the business, but I do leverage the people in that list. I have a personal list and a business list. But I don't divide lists by books."
It's much easier to self-publish today and traditional publishers are struggling to make money because Amazon is the major channel where books are sold. Publishers build relationships around book sellers, and those relationships mean less now. Although traditional publishing is changing a lot and continues to be ripe for disruption, Dave tells us that traditional publishers still have clout.
McGraw Hill came to Dave with his first book, Likeable Social Media, so it was pretty easy to land an agent to take care of the fine print. Although Dave was looking to shop around his second book title, Likeable Business, McGraw Hill had first right of refusal and took it. His goal with his third book, Likeable Leadership, was to monetize the blog posts on LinkedIn, which contributed to him becoming the #1 Influencer of all time in pageviews, ahead of Bill Gates, Jack Welch, Mark Cuban and Barack Obama. So he self-published and took home a higher percentage of sales.
"Generating preorder sales is a very important part of the book publishing process, and I thought Publishizer was a great way to do that. However, I already landed a publishing deal for The Art of People."
The Art of People was published by Crown Business, a Random House imprint. Certainly authors like Dave experience a progression as they move up the ladder of better publishers. With respect to McGraw Hill, Crown is the mecca of business book publishing and once reached, authors no longer look to attract an amazing publisher. Instead, they look to push out a next book that's bigger and better — and reach more people on their own terms.
His kids have been asking him to write a book for them for a long time, but the opportunity came to write three business books and get them published. So his focus was on those for a bit and then he would eventually come back to the children's book. This book he is currently writing.
About Dave
Dave Kerpen is the the founder and CEO of Likeable Local, the cofounder and Chairman of Likeable Media, and the NY Times Bestselling author of 3 books. Dave is also a father of 2 beautiful girls, Charlotte and Kate, and baby boy Seth, the husband to an amazing business partner, Carrie Kerpen, and friend to many. Dave has been named one of Entrepreneur's top 10 up and coming leaders and has been featured on CNBC's "On the Money", BBC, ABC World News Tonight, the CBS Early Show, the New York Times, and countless blogs. He's also also keynoted at dozens of conferences across the globe including Singapore, Athens, Dubai, San Francisco and Mexico City.