Everyone wants a superpower.
To fly.
To leap tall buildings in a single bound.
To have super strength.
Of all powers, Hunter Harrison drew the short straw. It's okay though. She doesn't mind. Being able to shoot fire from her hands is better than nothing.
In fact, it's kinda hot.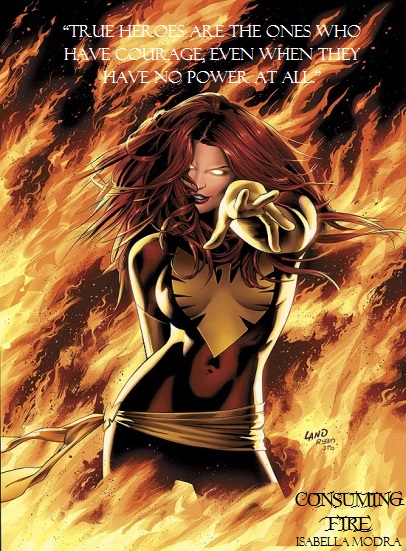 ---
ABOUT BOOKS ONE & TWO

ROUGE is the first installment in the series, released on Amazon in 2013. It unfolds the origins story of Hunter Harrison. Being a normal, unsociable teenager in the last stretch of high school, Hunter doesn't expect to discover that her parent's death was all a lie and that she can control fire, nor is it exactly good timing for her to fall in love with a geeky activist who eventually finds out what she really is, or more importantly, what she is capable of.
Her guardian Joshua - who has the ironic ability to control ice and lives his life trying to fulfill the promise he made Hunter's mother on her death bed - feared that the Agents of a cruel and ruthless institution would discover Hunter's powers and lock her up for experimentation. But Joshua's own power becomes obsessively protective, forcing him to kill anyone who knows her secret, including her physics teacher Jenny Smart and her only love, Eli. Hunter struggles with the fire inside of her as it tries desperately to take control of her mind and force her, too, to become a monster. But Hunter's ability to let love overpower the fire is stronger than Joshua's and she finds she cannot kill him. Traumatized that her best friend Eli is dead, Hunter is driven right into the arms of the Agents before Joshua can explain that although it seemed he could not control the ice inside of him, he managed to keep Eli and Jenny alive, frozen in cryonic sleep.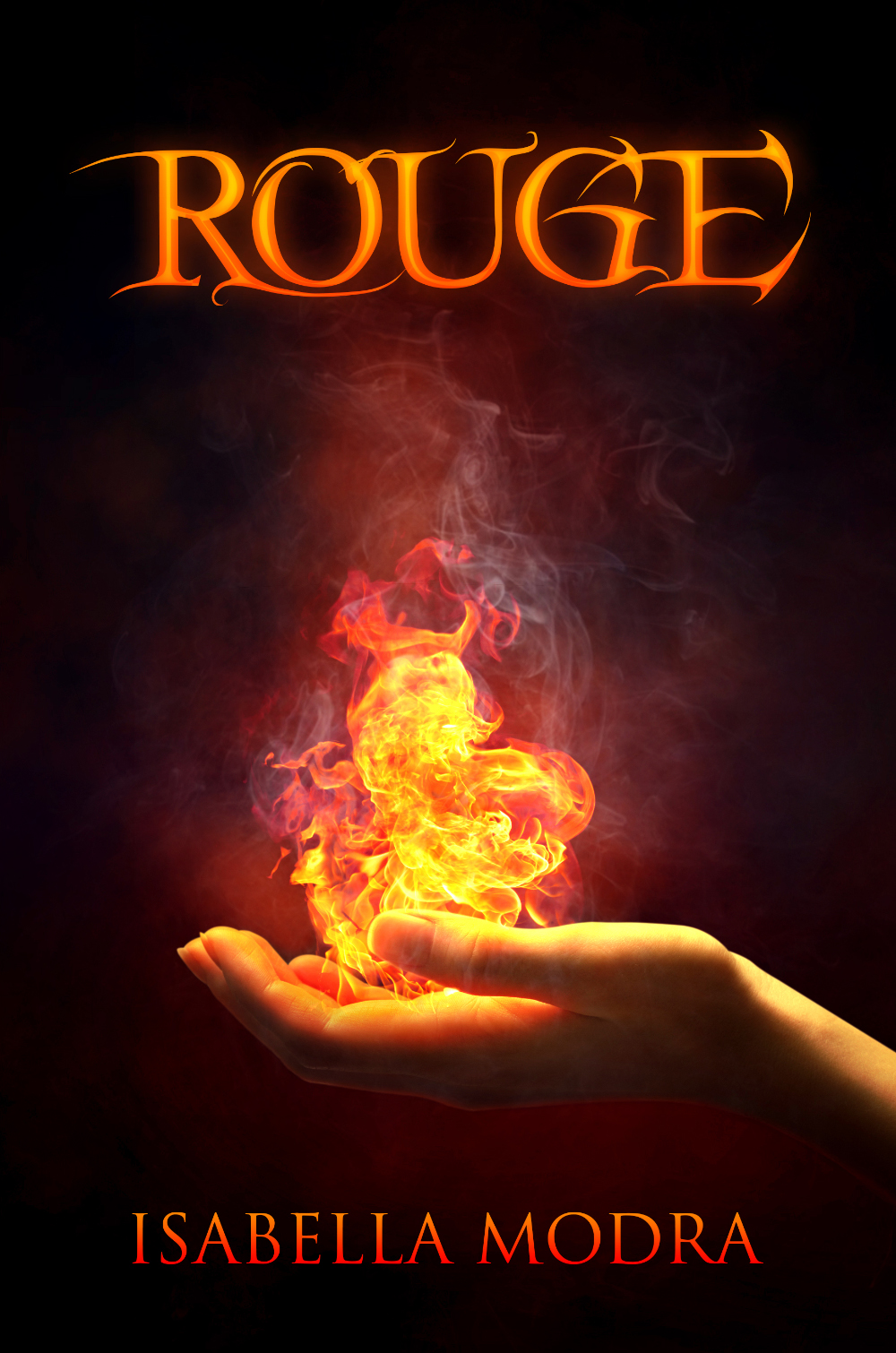 ---
In EMBERS & ICE, Hunter is imprisoned in an institution run by a psychotic man named Dr. Wolfe. Here, she meets other powered beings and forms deep connections with them. She learns more about her past and rises to become a heroic leader among her new family. Hunter has to let go of Eli, but endures pain in both a physical and emotional sense. Yet she never loses faith in freedom and forms a plan with the others to escape ICE institution. But in the last few days before the escape, Hunter discovers a secret so big buried deep in the caves of ICE that she cannot leave with the group. Hunter remains imprisoned, joined by Will with whom she shares an unexpected love and would do anything to keep him safe, wile the others make their escape into the world after an entire childhood in captivity. Meanwhile, Joshua has unfrozen Eli and Jenny and is travelling across the country to rescue her from the clutches of Dr. Wolfe, only to be sprung by the FBI who are now in on the chase.
---
CONSUMING FIRE

After Hunter and Will are rescued from the institution and brought to a cabin where the others are recovering from the escape, Hunter is met with several new challenges: Forgiving Joshua for the trauma he caused right before she was captured, discovering that Eli – her first love – and Jenny are alive, mending the vulnerable relationship she has with Will after their horrific last few days in ICE and coming to terms with the fact that her father is alive and still in the clutches of Dr. Wolfe.
Between the escape and the final epic battle of hero versus villain, Hunter has to endure more loss, more heartbreak, more pain and more surprises than ever before. But she also experiences joy in reuniting with her family from ICE, forgiving Joshua, falling completely in love, and discovering what it means to be a true hero.
'There are many things a hero is. Loyal. Honorable. Courageous. A light. Sometimes they are victorious, facing monsters like fear with their swords held high. Sometimes they fail, but they learn to get up and keep fighting because no one else is brave enough. But always… they are there for those in need. The true heroes are the ones who have courage, even when they have no power at all.' – Consuming Fire.
---
I've come a long way since the day I decided to self-publish ROUGE. It was a fresh idea, I had a great cover and a world of possibility lay before me. Starting from the bottom meant I could connect with each and every person who read and reviewed my novel. I've met countless indie authors struggling through the sea of undiscovered stories begging to be that 'Next Big Thing'. Eighteen months later, I have two self-published novels in a trilogy (ROUGE and EMBER & ICE), my number of dedicated readers has grown and I have over 500K reads on the popular free-reading website, Wattpad (read about this journey and others on my SlideShare page).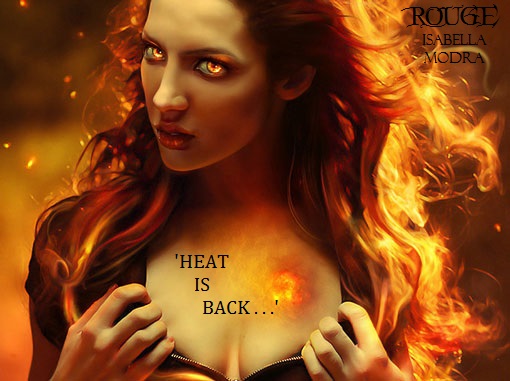 Now, it's time for me to move on to the next stage in my writing career. CONSUMING FIRE is nearly ready to be released, and that is why I have decided to start a crowdfunding campaign. In raising enough money to hit my target goal, I am proving not only to myself but to literary agents and publishers across the globe that Hunter's story is one wanting to be heard. It will also enable me to thank the incredible fans who have supported me so far in this amazing journey by providing them with awesome gifts for pre-ordering CONSUMING FIRE, like ebooks, signed copies of the series, online/offline hangouts with me, Wattpad coaching and even the opportunity to have a minor character in the published novel named after them. Anyone who pre-orders a copy of CONSUMING FIRE will also receive copies of ROUGE and EMBERS & ICE (books one and two in the series), so that they will have the complete trilogy.
For more access to my previous books, check out the reviews on Amazon and have a free read on Wattpad. Here's just a taste of some of the comments I've received:
"Rouge is probably the best scifi/superpower themed trilogy I've ever come across in all my years of reading through Wattpad. It creates such diverse and brilliant imagery in our heads as we read each book, a quality very difficult for young writers to develop. I can't wait to see both the talented writer, Isabella Modra, and this series succeed so brightly in the fictional world one day." - Bettina Castillo
"Nothing I've read is better than these books, and I'm not sure anything ever will be." - Alexus Wilson
"They are the best books I've read; as a matter of fact, the only books I would take my time to read again and repeat the process until I am able to quote it." - Steven Jose
"Jeez that book was so amazing (Embers&Ice) !! I hope you release the next one soon!! Read both books in 24 hours, when I should have been studying for major exams!! Aahhhh I neeeeddd more!!" - BreezeShade1101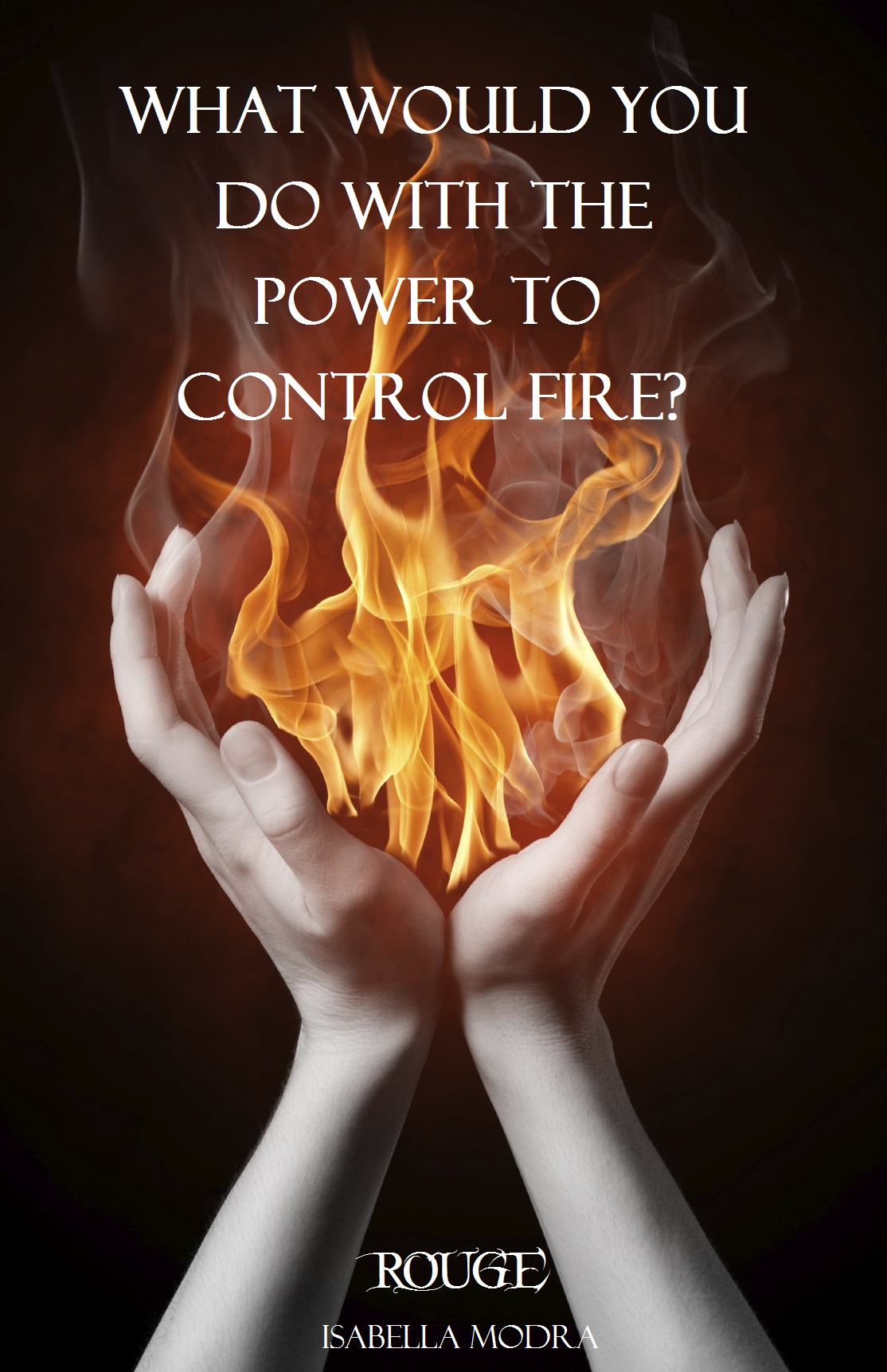 If you're like me, and you have a dream that does not seem impossible but merely out of reach, help support my series and pre-order a copy of CONSUMING FIRE. I promise to keep you updated on the books progress and will personally thank you for your generosity and your faith.
My sincerest gratitude,
Isabella
---