What It Is
Creating From Center is a book based on personal experience, and on interactions with others who started pursuing their creative dreams, despite uncertainty and lack of early support. Talent and ability have nothing to do with being creative--and all of us are creative. But most of us have also been doubted, discouraged, and had our dreams diminished and questioned.
I always had a talent for art and writing but both pursuits were discouraged--you'll get to hear all my stories about this! I lived my life listening to other people's opinions of what I should and shouldn't do. I thought it was being selfless to be guided by their advice and expectations--but I was actually cheating myself.
I watched others who had the courage to pursue their creative dreams and careers do so with complete faith in themselves, even when our abilities were comparable. Some of them flew so high that I grew envious and wondered why I couldn't follow--it didn't make sense to me that I was grappling with rejections, low self-worth, and anger at the unfairness of it all.
I had to reach deep and ask what I really wanted. I had to heal the wounds that had been left in myself since childhood, that I had denied all this while. I had to recover the bits of myself--faith in myself, faith in my dreams, self-love, and self-worth--that I'd lost but needed for my new journey. I may have had "talent" but I'd lost everything else I'd needed for my own success, by seeking validation outside of myself and letting myself be convinced that others knew better.
When I knew that it was finally my time to go all out for my long-denied dreams, what I really needed to do first was to recover my core self. I took a long "detour" in spirituality and holistic healing before I finally understood that I was powerful, and that my desire to create couldn't be ignored.
What It Covers
This book is for self-discovery, self-healing, self-love, and self-worth--everything that we need to help bring our dreams into reality. It is focused on the self, because the first and most central relationship that all people have is with themselves. If people don't like themselves, they can (and do) subconsciously punish themselves and sabotage their own efforts, in any area of their life.
The book will have 10 chapters of personal stories and wisdom on:
Reclaiming Pain & Joy - Emotional erosion happens when we've been suppressing our feelings and "tuning out." But feelings are one of our truest gauge of what we really want and need.
Reclaiming Wholeness - We are vast. All of us have aspects, hidden strengths and wisdom. It's time to rally them. We need all of us on board!
Reclaiming Self - If we were discouraged growing up, at home or in school, our subconscious minds may be running OPP--Other People's Programs. These sabotaging-programs need to go, and then we can start trusting our instincts and "gut feelings" again.
Reclaiming Purpose - One of the biggest questions people deal with is what their purpose is. That's actually the easy question. The harder one is how to fulfill your purpose with all the avenues open to you.
Reclaiming Dreams - We're on our way to creation, and let's reach again for the dreams we've denied ourselves.
Reclaiming Possibility - Fear frequently rears its head when we don't know what we're facing. Our imagination of What Can Go Wrong runs wild, when we should be working through the feelings, processing facts, and creating plans around What Can Go Right.
Reclaiming Power - We have a team, even if we think it's just a team of one for now. Leadership starts somewhere. If we want help, we need to lead ourselves and work for ourselves before the universe will jump on board.
Remaking Ourselves - The change starts with you, and starts from within. This will be easy--natural--if you'e already done the rest of the work!
Remaking Our Environment - Everyone's heard of the Law of Attraction now. How about the Law of Reflection and the Law of Resonance? How do we use those?
Making Dreams Real - Because we deserve it!
Who It's For

More people are now curious about books that may help them understand and solve their problems.
I am a native and resident of Singapore, but I've also lived six years in the US. Returning to my home country in Asia made me see more clearly how creativity and original thinking is easily squashed by fear, deference to others, doubt, and low self-esteem. And if you've never had people building up your confidence and faith in yourself and your abilities, creativity and courage won't come easily.
Wherever you find suppression of unusual talents and viewpoints, you will find unhappy people. I was one of them--raised by unhappy people, and taught by unhappy people. People who never dared to break out of the limits they believed in and tried to push onto others.
This book for people who are thinking about, and finally daring, to dance to the beat of their own drum. It's for those ready to say "no" to the naysayers, and "yes" to their deepest desires.

Book Specifications

Trade paperback (matte softcover), roughly 6 by 9 inches (14 by 22 cm)
Full colour cover, black & white interior pages
Approximately 160 pages, including grayscale interior illustrations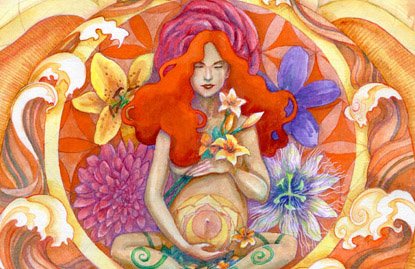 How It'll Happen
I was previously editor, book-designer, illustrator and co-founder of Two Cranes Press. Publishing comes easily to me because I've done it--both digital and print.
I'll be inviting people to have their inspirational stories included in the book--a select number, for now! Those excluded from the book due to length or other reasons will be published online. I want others to get excited reading about others who have pursued "outlandish," "they'll never make it" dreams. The most important thing is to believe and try, and keep trying. This shouldn't be suffering to attain a dream, but to enjoy every part of the process because it's what people really want to do. And I focus on people who really went for the unusual paths--in art, activism, and/or holistic healing.

Publishizer is part of the way I'm planning for the book's printing costs to be covered. With any luck, it'll also cover the cost and upkeep of the accompanying web site. I intend to sell books and/or pre-orders at the Heart Mind Body Festival at Suntec in November 2015, local holistic centers and book stores, as well as at my own workshops and web site(s). I intend for the book to be listed with Amazon and other online retailers, and have a downloadable version for those who want to save on delivery. The longer term plan is to use this book as a speaking and workshop platform, and submit an updated, color-illustrated version to an established publisher for future editions.