Synopsis
This Revolutionary New Book Will Show You How to Hack Your Way to Success in Business and Life -- And Finally Get Where You Want to Be
You're 30 seconds away from ideas that can change the way you do business -- and change your life -- forever. Join us, and become a game-changer.
If you're a results-oriented entrepreneur who wants to growth hack your way to a business that works smarter, that works more efficiently, that makes sense, and most importantly -- that works for you, then you are going to love "Dr Growth!"
That's a very bold claim, but allow me to allay your skepticism for a moment.
Working tireless nights, holidays, and weekends, I've been able to fit together the pieces of a grand puzzle -- and discover the secrets of hacking growth, automation, leverage, and how to create a god like aura of efficiency and speed to help any business dominate its space online.

Our campaigns and clients enjoy millions of monthly pageviews, millions of social followers, millions of emails, millions of dollars in revenue.
Through countless campaigns I've tested hundreds of tactics and invented my own strategies where none previously existed and kept only the methods I know work.
From tireless tests and experiments I've been able to create a process that is proven to be consistent, repeatable, and most importantly — it works.
Now I've endeavored to write about this process and share it with the world.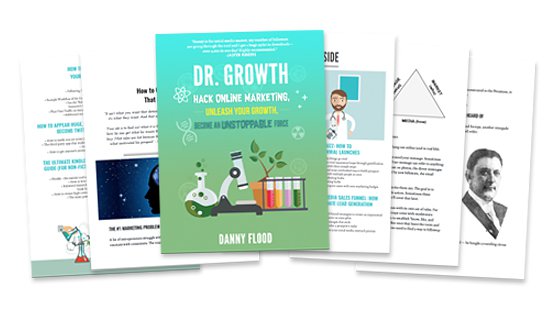 • How to master the dark arts of Neuromarketing — and sell anything you want (use responsibly!) (page 34)
• The most effective (and automated) lead generation strategies and case studies
• Hack time — How to cultivate a godlike aura of efficiency and speed (page 223)
• Hack the world of online PR — rejection-proof techniques to generate "celebrity"
status for you and your business (page 70)
• How to hack publishing (page 135)
• The 50x and 100x niche domination strategy used by the biggest growth hackers
• How to create viral videos in minimum time (page 197)
• How to generate non-stop leads on autopilot using LinkedIn (page 114)
• "Hand Holding" for every channel and platform — generate free leads and traffic, slash your marketing budget to a fraction
• The hottest tools and automation software and clever ways to use them
• And a whole lot (270+ pages) more...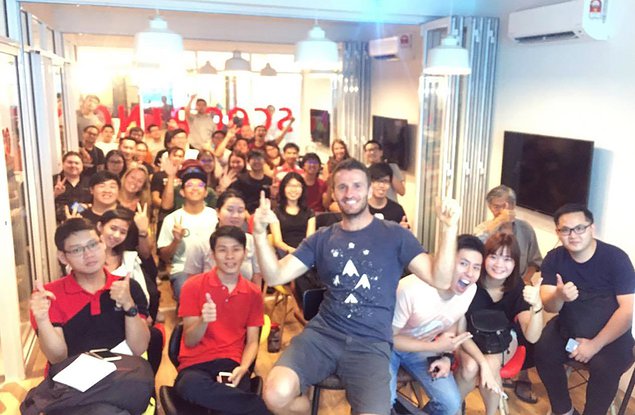 Hundreds have come to my live events around the globe and are already benefiting from these hacks
These are strategies you can start using tomorrow to transform your business, even if you don't have a big brand or famous name, have limited tech knowledge, or lack a hundred employees (these are perfect for solopreneurs and small teams).
Let me ask you this...
Wouldn't it be great to have hand-holding help to help you navigate the confusing world of digital marketing?
A clear, easy guide based on real strategies that work that actually tells you what you need to know?
• No BS or academic knowledge
• No unnecessary verbiage or meaningless terminology
• No silly graphs or pie charts
• No theories
• Real, proven strategies that actually work
I believe that each person should only write about something that they are deeply experienced with themselves. There are too many cases of the "blind leading the blind," for example journalists who write about travel who have never been outside of their native country.

The marketing niche is perhaps the worst culprit for rehashed content coming from blogs, consultants, and coaches who have no idea how to actually market a business to the top.
You won't find any of that here. Only real, ridiculously effective strategies, apps, tools, and software that just plain works.

If you're going to learn from someone, learn from someone who walks the walk
Over the last 12 years, I've launched blogs, self-published books, written (and promoted) several hundred pieces of content, published podcasts, promoted affiliate products, sold my own products, created online courses, written sales copy, created email lists, created huge followings on virtually every channel, produced membership sites, landing pages, done video marketing, ranked websites #1 for competitive terms, and on and on.
I've also honed the best marketing tactics through repeated tests and campaigns working with more than two hundred clients -- from parenting newsletters to widgets to apps.
As the founder of two agencies, I've marketed every type of business imaginable: therapists, podcasts, wineries, home improvement stores, health coaches, fitness coaches, accountants, construction companies, art galleries, fashion consultants, photographers, DJs, marketing agencies, non-profits, painters, mortgage businesses, hotels, travel agencies, tutors, education startups, graphic design agencies, and so on.
Every single client, campaign, and market provides a unique challenge with a different market, a different core strategy, and a different message. But from each campaign I've drawn out a seed of wisdom that applies to analogous undertakings.

Now I've compiled this into a powerful system that can predictably and consistently launch any business to the top of their respective niche.
I've seen this at work time and again, and predict results with 99% confidence.
"96% percent of businesses fail" (INC) -- primarily due to one simple reason
This book will be a powerful tool in the right hands.

While "Dr Growth" is not a cure for cancer, it DOES provide a cure for the type of marketing cancer that kills most businesses.
This cancer is nothing less than a lack of traffic, customers, users, and subscribers. It is a grim reality for most businesses. This cancer eats away at the core of the business and even afflicts the health and sanity of the entrepreneur himself.
A lack of customers is the #1 reason why businesses fail. Lack of deal flow and revenue from poor lead and value generation is the cause. And of the businesses still operating, nearly all of them want more. Because what they are currently getting is simply not enough.
About seven or eight years ago, I too suffered from this cancer. I worked so long and hard trying to get ahead -- to finally grow my business to be where I wanted to be.
But no matter what I did, no matter how long I worked, I never could seem to get anywhere.
"Why are you working on Christmas?"
- Starbucks Barista
Things came to a head when one morning at my local Starbucks a barista whom I knew came up to my table and curiously asked, "Why are you working on Christmas?"
I coyly replied "Why are you working on Christmas?" thinking that I was so clever. But she was there because she had to be.

I was there because I was killing myself for my business and there was no boundary between my entrepreneurial life and my personal life. Nights, weekends, holidays -- none of them had any meaning any more. My life had become hollow.
It was a wake up call.
Finally, I began following a path of working smarter, rather than harder. I learnt everything about running lean, about saying "NO" to the wrong types of clients and situations, about systems, procedures, outsourcing and most importantly -- automation.

Before long I left to travel the world indefinitely, working two hours per day. I transformed my business into a lean, efficient machine, and never looked back.
Years later and I'm still traveling the world, continuing to apply every life, business, and of course growth hack to create even more leverage and freedom in my life.
This is now YOUR time to take things to the next level.
It is with great esteem and an equal measure of humility (it was a long journey to get here) that I bring you my latest work.
Note that the remedies and prescriptions in "Dr Growth" are not "magic pills." They are supplements, super foods, and of course "hacks" that when combined together, can radically transform any business prospects' -- even ones that are currently frail and failing.
Yes, you can turn a HALF business (Hard, Annoying, Lame, and Frustrating) into an ELF one (Easy, Lucrative, and Fun). And ground-zero is with your marketing.
Who am I? Why should you care?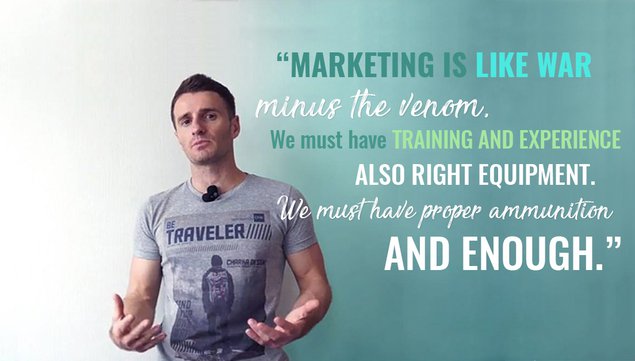 I begun my first business operation in earnest at age 9, knocking on doors as my father trained me to do. I've had an obsession with marketing ever since.
In 2012, I was the #1 highest-performing door-to-door canvasser in the state of Nevada during the Obama presidential re-election campaign:
"Danny was twice to three times as effective at collecting signed supporter cards than our other supporters. He worked more quickly, and over the course of the first weekend, continued to hone his message to best tailor it to the supporters and generate results.

On the second day of work, he received 8 signed pledge cards on a day no one else collected more than two, and also collected additional information about potential voters that had eluded us on our lists.

By the end of the trip, Dan was helping our other supporters tailor their message more appropriately, and delivered exceptional results and built tremendous morale among our group."
In addition to marketing, I've also studied how the brain works for more than 12 years, which gives me an important and valuable perspective into why things that "should work" (from a practical standpoint) fall flat when pitted up against human nature.
I've published a number of books and articles about life and business hacks, and am well known for my ruthlessly results-oriented and unorthodox experiments such as forcing peak productivity by turning the Bangkok skytrain into my office, doubling my energy through polyphasic sleep (sleeping four hours at night), and training content creators to perform at an intensity on par with Olympic athletes.
My entire life has been to devoted to experimentation and study, an effort to discover ways to hack systems and situations that don't make much sense and make them leaner, smarter, and more efficient.
To defy the mediocre results that most experience and discover the means to ends that are truly extraordinary.
Growth marketing is flourishing under present conditions.
A quick Google search on "growth hacking" returns more than 33 million results. It has multiplied in volume, prestige, and respect — and rightfully so.
Growth hacking is developing quickly... and it's only just beginning to take off. New results are being reported all the time. Everyone is joining in this new "gold rush" and rushing to acquire the hat of a growth hacker.
Unfortunately, many of the books, blogs, and other resources struggle to make much headway in sharing what is actually important -- the stuff that you and I actually care about.
There are far too many lists of "growth hacks" on blogs with meaningless information, nothing valuable for us to use. A "hack" might be to "implement a referral system," or that "changing menu colors can increase conversions," or "Trello can help you get organized."
While a few of these resources are actually helpful, they only suggest small wins that provide marginal returns. Or they repurpose the same old ideas, and offer nothing new.

I aim to give you the BIG WINS.
The kind that others might consider an "unfair advantage." The kind of tactics that Napoleon used to conquer Europe, or that Genghis Khan used to conquer the known world.
Alexander the Great wasn't undefeated because he used a productivity app or because he changed the color of his banners, he defeated every foe he faced because his men carried very long, very sharp pointed spears, knew how to fight in superior formations, and had an unprecedented level of discipline and training.
Huge success when it comes to deploying unconventional marketing methods comes from relentless testing. When we discover a new tactic or brainstorm a new idea, we implement it. If it produces results, we keep it and continue using it, reaping the benefits. Anything that doesn't work based on real-world testing is discarded.

And now my goal is to give you the "sharp pointed spears" so that you can conquer the online world.
Like a shrewd general who knows exactly where to deploy his greatest troop strength to turn the tide of battle, you will have the precise gameplan -- and most importantly, the tools -- you need to succeed.
I did not do this myself; I've had help and learnt from lots of people. And this project is not only my own creation.

To help you succeed, I've invited a number of respected online entrepreneurs and top marketers to contribute feedback and share expertise on their own unique special methods of growth hacking.
You'll receive direct instruction from ordinary people who have created powerful brands — both for themselves and for clients — such as Meg Jerrard, Matt Stone, Tom Morkes, Victor Kung, and others.
Entrepreneurship is jumping off a cliff and assembling a parachute on the way down. It helps if you have someone hand off an exact blueprint for how to create the parachute.
While growth hacking is a powerful way to rapidly increase your reach, impact, and sales, it's by no means easy.
But if you break down the overwhelming complexity of marketing a business online into a proven process with defined objectives, your chances of success improve dramatically.
Fortunately, I have endeavored to provide you with the blueprint, based on a thousand marketing tests that we have run, in the real (online) world.
After reading this book, you will not only have a dozen ideas about different strategies that will help your ideas succeed, you'll know exactly what it takes to implement each one of them.

Even if you know absolutely nothing about marketing you can sit down, follow the instructions, and make your launch succeed.

Armed with this book, you will have the tools you need to make sure that every project you launch is a success.
After publishing five books in 2015, I thought that I was done with writing.
I've come out of retirement to provide this rare and unique book, in hope that it may be of service to you.
In "Dr Growth" I'll provide you with a step-by-step, systematic dismantling and dissection of every strategy and tactic that actually works. It's a guide that will handhold you all the way to getting users, traffic, and revenue.
I hope that you enjoy the book.
Outline
Nothing here is final, but it should give you a good indication of where I want to take this book and corresponding content.
Introduction
Foreword: Marketing is War, Minus the Venom
Price, Promotion, and Neuromarketing Hacks
• The #1 Marketing Problem
• Exogenous cues that trigger gratification and desire
• A simple technique to persuade anyone
• How products become addictive
• Incentive salience and reward systems
• Impulse buying and pricing hacks
Build Buzz: How to create viral launches
• How and why things go viral
• How to create viral expansion loops through gamification
• Onboarding with three simple steps
• The easiest and most overlooked way to build prospect relationships with multiple people at once
• Facebook marketing hacks
• Reddit marketing hacks
• 30 proven tactics to acquire users with zero marketing budget
Become an Internet Celebrity: How to Hack Press and PR
• How to scrape thousands of PR outlets in minutes
• How to piggyback off the hard work of competitors
• How to write great pitches that get you featured
• How to create a unique story
Social Media Sales Funnel: How to Automate Lead Generation
• Powerful top-of-funnel strategies to create an exponential number of prospects on auto-pilot.
• How to craft messages that stick
• How to come under a prospect's radar - and get them to open up
• How to automate your social media outreach process
How to Automate Your Marketing
How to Generate Non-Stop Leads Using LinkedIn
• How to Win at LinkedIn
• How to Automate LinkedIn Marketing

How to Appear Huge (even when you're not) Or: How to Become Twitter Famous
• How to easily 10x (or 100x) your Twitter reach
• Third-party apps that make Twitter relevant
• How to appear huge
• How I can get anyone's attention using Twitter
The Ultimate Kindle Marketing Guide (For Non-Fiction Books)
• Ebooks - the easiest tool to hack marketing?
• How to win before you launch
• Keyword research, optimizing your book for search and sales
• How to create high-converting book pages
• The most powerful copywriting framework to sell books
• Book production, design, and writing hacks
• How to crush the launch: timeline and marketing plan
• How to secure reviews from top Amazon reviewers
• Free and 99 cent promotions to move books
• How to leverage your book to build a list, sell products, and secure PR
• Free money: earn more from your book
How to Save 90% of Time and Frustration With Blogging
• Lost at sea with no particular port as a destination
• How to Receive (and Pitch) Endless Guest Blog Leads on Autopilot
Powerful Techniques to Find Leads Using Product Hunt
• How to find highly-targeted, engaged prospects within five minutes using Product Hunt
• How to hack Product Hunt's front page and newsletter
The Fail-Proof Way to Get Fast, Free, Targeted Traffic
• The most awesome free tool you're not using
• How to automate the process
The Social Media Platform Delivering More Traffic than All Others
• A sure thing for viral content
• Creating and curating content
• How to market your content
• Case study: MappingMegan.com
How to Build a Maximum Size List in Minimum Time
• Why 200,000 subscribers in a single year couldn't save my business
• The greatest secret to being successful online
• Warning: don't sell gum in a football stadium
• The best way to build a big email list quickly
How to Kill it With Video: Viral Videos 101
Hack Time: Cultivate a Godlike Aura of Efficiency and Speed
Bonus: How to Create an ELF Business