Overview
Fallen Heart is the first book in a planned trilogy of three YA Paranormal Romance novels by author Beck Robertson. It tells the story of Bailey, a sixteen year old angel who longs to be mortal, and his human charge, Celeste, who he is sent to earth to guard after his Severance ceremony, when he becomes one of the Fallen.
Trained from a young age to take part in the ancient tradition of the Fallen in the Kingdom of Mythica his birthplace, Bailey is instructed to guard Celeste and do his duty. When his mission is completed he will be recalled to serve one of two Arch Angelus, Thorus or the Lightbringer.
What he is not supposed to do is fall in love with her.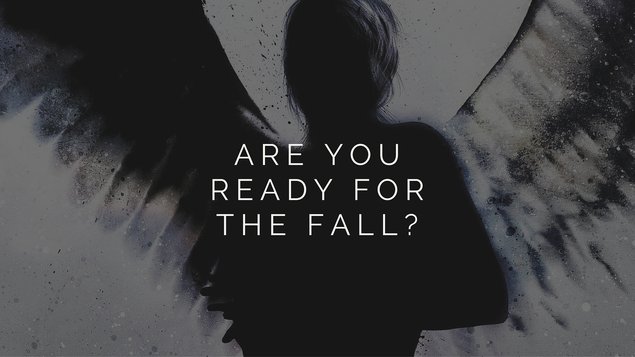 Warned away from getting romantically involved with Celeste by Mano, an ex-angel, Bailey decides to ignore his advice and follow his heart. But when he defies the laws of his ancient Gods and tastes love for himself, he sets a chain of disastrous events in motion, placing himself and Celeste in the deepest danger.
On a mission to discover a way to protect Celeste, Bailey uncovers a horrible secret – the Lightbringer is harbouring a dark agenda - to use the Fallen to bring a reign of terror to earth.
He must find a way to stop the Lightbringer, who's power grows by the day, but the only person who might be able to help him is Mano, who constantly speaks in riddles. When the item that allows Bailey to exist in the earth realm is stolen, he's thrown headfirst in a race against time to protect Celeste and save a world on the brink of crisis.
If he wants to rescue humanity from the brink of darkness and ensure the safety of the girl he loves, Bailey will find out he has to make the greatest sacrifice – his own happiness. To save mankind and do his duty Bailey must give up his dream of being mortal and hopes for happiness with Celeste- forever.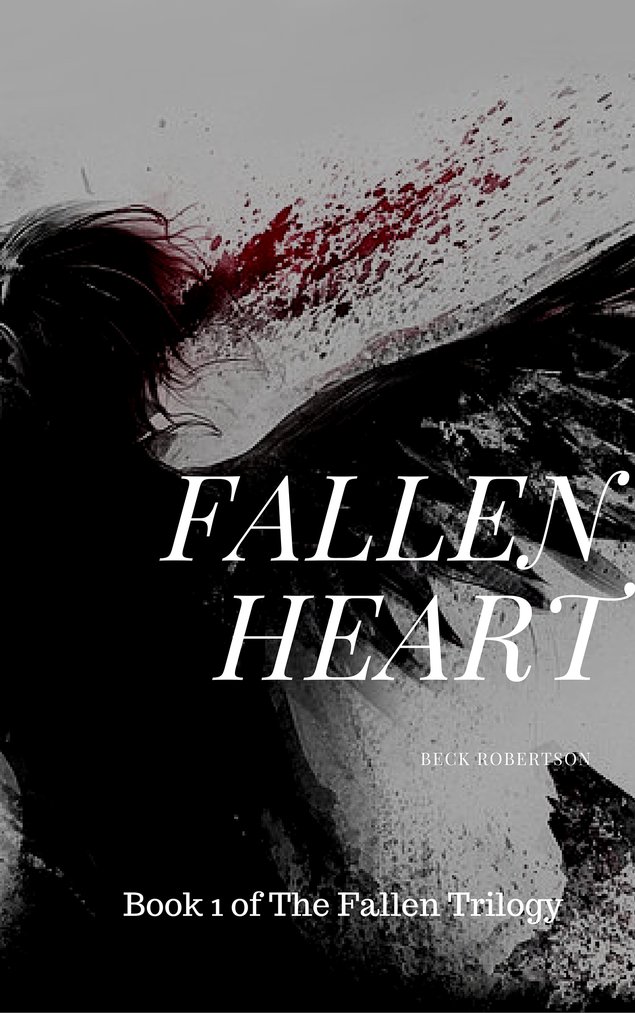 Beck Robertson's been fascinated by stories of angels from a young age, and has been dreaming up characters to write stories about ever since he could talk, and probably even before. After studying Angelology as part of a Mystic Studies course at the University of London, he came up with the idea for Fallen Heart.
He noticed that though there were a considerable number of novels about fallen angels, almost none of them were narrated by a strong male protagonist, so when she came to write he decided to change things, telling the story through the eyes of Bailey, the book's hero.
He wanted to write YA Paranormal Romance because he wanted to relive the excitement of being a teen, remembering how that period of his life was the time of his two most important first loves; falling in love for the first time and with the fascinating idea that angels both fallen and otherwise might exist.
---
I'm a 36 year old London based author and qualified freelance journalist who loves writing genre fiction, primarily in the YA and paranormal romance genres.
My latest novel, Blood Hunger, an adult paranormal romance was released in Jan 2016 by Totally Bound and I've also written two other novels and three novellas.
Some of my non-fiction work has appeared in national publications such as mirror.co.uk and Female First and my relationship advice for couples was recently quoted in The Wall Street Journal.
City of Bones by Cassandra Clare and Forsaken by Jana Oliver offer similar underlying themes and a strong romance to their readers, though both books have very different plots and styles to Fallen Heart.
I think readers of both books will enjoy reading Fallen Heart due to the appearance of similar elements within the storyline but I also believe the book has something alternative to offer as it is written from the point of view of Bailey, the sixteen year old male protagonist. Most paranormal romances feature a female narrator so I feel this aspect gives the book a fresh twist while the strong emphasis on relationship and rich sense of supernatural will keep female fans hooked.
Fallen Heart explores the concept of fallen angels who walk among us and delves into themes of sacrifice, good and evil and blends paranormal elements with a strong central romance, appealing to readers of the genre.
The higher stakes that develop as the book continues - earth in peril and a battle for humankind's soul - provide high concept excitement and should get readers fully invested in the storyline arc, ending with a satisfying conclusion that will provide an excellent lead on to the second book.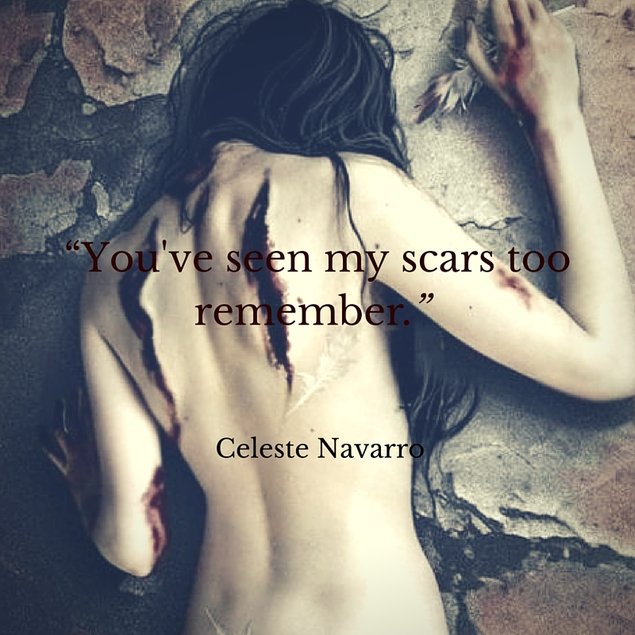 Although there's undoubtedly been a glut of YA Paranormal these Post-Twilight years, there's one big reason for that – YA readers still enjoy it. The YA book buying market is primarily composed of female readers, approximately half of which are adults, and paranormal worlds with their heightened emotions and intense settings still hold mass appeal.
The numbers confirm this too;
The top ten best-selling books in the Young Adult section on amazon.com all contain supernatural, magic or paranormal elements. The top six best-selling Young Adult books on the New York Times Bestseller List in January 2016 included four books that contained strong paranormal romance or fantasy elements.
Paranormal Romance, providing it's done well, provides the perfect escape for readers who aren't looking for literary fiction and who want something that allows them to escape more than contemporary realism allows. There's no doubting the prowess of highbrow YA books like The Fault In Our Stars, but on the whole, genre fiction still massively outsells literary in the YA market, and the Paranormal genre is holding strong within that market.
The enduring appeal of Harry Potter, Twilight, The Vampire Diaries, Maze Runner and The Hunger Games proves teen and adult fans of YA fiction enjoy immersing themselves in rich fantasy environments with relatable teen characters. They want to feel the thrill of falling in love as a teen and all the enhanced feelings that go along with it. This intense experience of falling in love, often for the first time, is firmly enhanced by the paranormal genre and serves to draw the reader in, allowing them to become deeply immersed in the story.
I am extremely active on social media and have spent time building my personal author brand. I have over 5,000 followers on Twitter, with lots of those being highly enthusiastic YA book readers. I am also active on Facebook and Pinterest and regularly engage with my followers, regularly promoting content that gives value to them, such as creating a Research board for things that inspired me while writing Fallen Heart on Pinterest so my readers might share in the process.
Many of my followers regularly retweet and share my content which I feel will help in promoting the Fallen trilogy and I do plan to harness this as part of my promotional strategy both ahead of publication and during release.
As well, I have a website created for the Fallen trilogy which I will regularly be posting blog entries, extras, character profiles, promotions and free giveaways to. I will write a short prequel to the Fallen series that I will distribute for free via the website once people sign up to a mailing list, then once the book is released and available for pre order/ sale they will get a notification. The prequel and teaser content I will be posting, giving away and promoting should whet potential reader's appetites and the mailing list will build a ready-made audience who will be interested when it is time for release.
I plan to guest blog on relevant, popular YA blogs and websites to promote the Fallen series and to build my author presence and I will also be publicising a month long themed Fallen Angel pre-launch event on the book's website, where I will be hosting relevant bloggers and running fun giveaways and competitions in an effort to build more buzz.
"She looks up at me as we dance and smiles that catlike smile, the one which makes me weak at the knees, the one that makes me feel like the luckiest guy in the room. It's weird, everything feels so right just now, even though it couldn't be more wrong. But here with her in my arms like this, it's almost as if I can forget there's a whole world between us, a war out there I have to win if there's to be any hope at all." - Fallen Heart