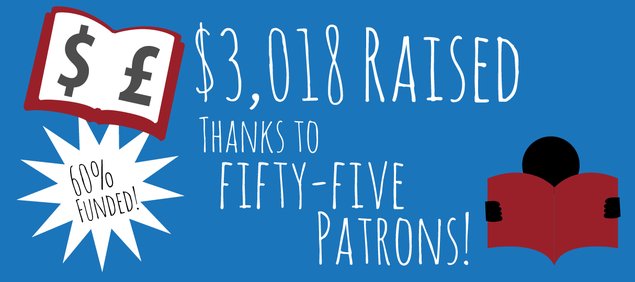 Hello Patrons!
Thank you SO much! The campaign is 60% funded now! Gotta say, it's pretty thrilling to see how many people want this book to happen as much as I do.
I wanted to let you know that it's not just me you'll be helping to 'get a job'. My editor is using this as an opportunity to go the self-employment route, both as an editor and as a writer, too. They're super excited about this project and just as grateful as I am.
Thank you so much, from both of us!
Kait
P.S. Six days left! If there's anyone you can think of who would enjoy reading this book, please send them the link and invite them to join you as a Patron. :)