Battling first responder stress, trauma and suicide with meditation and mindfulness.
Less than three months after retiring from a 30-year law enforcement career, my husband chose suicide. This book is intended to inspire first responders to make a different choice.
| | |
| --- | --- |
| | Self-Help First responder resilience and well-being. Suicide awareness. |
| | Kansas City, Missouri |
| | 50,000 words |
| | 25% complete |
| | 18 publishers interested |
Synopsis
It was Thanksgiving weekend and I had just finished hanging Christmas lights. Dinner was on the stove. Someone knocked, and as I walked toward the front door, I could see a uniformed officer standing on my porch.
It's impossible to explain the shock and emotion that engulfed me in the next few moments. My husband had been found in his truck, in the back of our neighborhood, with a self-inflicted gunshot wound to his head.
He was gone.
The PauseFirst Project and this book are dedicated to former police officer and Retired Special Agent, David Colegrove.
The distance, time and space between me and that life-altering day in 2014, gave rise to a realization about the people who responded to the incident.

I realized it must have been awful for the officer who came to my house, and the detective who accompanied him, and the off-duty firefighter who found my husband and called 911.
I realized this because my husband did that work. Prior to becoming a federal investigator, he was a police officer for eight years. He went on horrific calls, he processed crime scenes, and he witnessed things so heinous he wouldn't speak of them. They all do. And it takes a toll.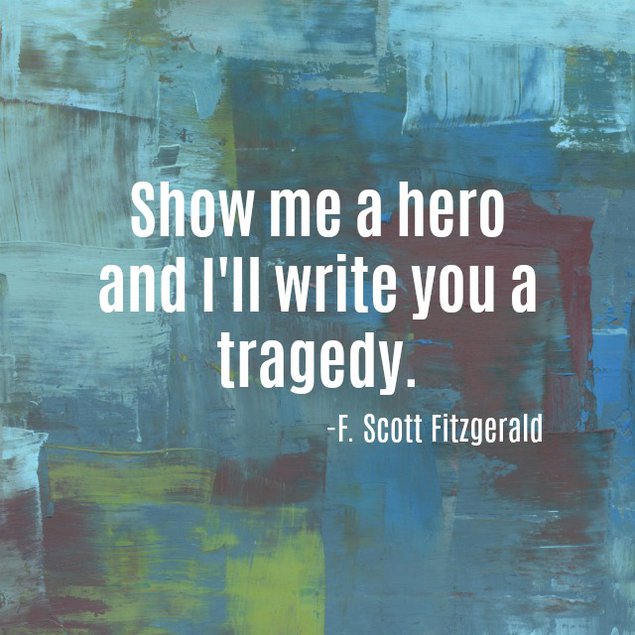 Did the job kill my husband? No. Was it a contributor? Absolutely.
So, if there's something I can do to help other first responders manage their stress and find a bit of relief from this taxing and traumatic way of life, I want to do it. I have to do it. As a tribute to my husband and a thank you to these great people, I want to help.
Throughout their careers, first responders are bombarded with stress and trauma, but their training does not prepare them for what they will inevitably see, hear and endure.
Since my husband's death, I've learned a lot about first responder stress, trauma, post-traumatic stress, secondary trauma, and hypervigilance, and I've discovered that suicide is prevalent in first responder professions.
This is simply unacceptable.
From Widow to Warrior is a personal memoir combined with an uncomplicated how-to manual, in which I:
share the raw and intimate story of my husband's troubles and ultimate suicide.
interview other first responders who have struggled similarly and share their stories of overcoming, surviving and thriving.
offer first responders and their families hope by introducing meditation and mindfulness as viable and practical tools to help reduce stress, regulate emotion, and improve overall health and well-being.
Outline
PART ONE – Special Agent David Colegrove, Ret. (1963-2014)
CHAPTERS
Death Notification – The story of David's choice to end his own life.
Kind of a Big Deal - All about David. Highlights of his life and distinguished career.
Buried Trauma - An examination of the trauma David carried; a fatality car crash at the age of 16, a fatal shootout as a 21-year old policeman, and much more.
Ripple Effects - The fallout from David's death; a copycat suicide and a whole lot of heartache.
Vacations, Glamping and Grandkids - The things we planned but will never enjoy.
PART TWO – First Responder Stress, Trauma, Post-Traumatic Stress, and Secondary Trauma. And what they can do about it.
CHAPTERS
Stress and Trauma - The effects of acute, chronic, accumulated, and post-traumatic stress. How trauma impacts the brain and body.
Common Predictors of First Responder Suicide - Accumulated stress and unresolved trauma can cause suicide ideation. Here are some signs to watch for.
Critical Condition - Veteran first responders and mental health professionals weigh in on first responder culture and what needs to happen to bring about change.
Surviving and Thriving - First responders share their stories of stress, trauma, anxiety, depression, alcoholism, and even suicide ideation, and how they are dealing and healing.
PART THREE – Meditation and Mindfulness: Evidence-Based Practices for Stress Management, Emotional Regulation and Better Overall Health.
CHAPTERS
Me and Meditation - Trained at the age of 10, my corporate work, my mainstream approach.
Mindfulness - What it is and how it can help.
Meditation - What it is and how it can help.
How Meditation and Mindfulness Work Together
Breath: The body's natural stress reliever. 3 techniques to try.
Learn to Pause Mindfulness Training - Present moment awareness. Self-awareness. Self-coaching: 3 Qs • 3 Fs • 3 Bs.
PAUSE15 Meditation - A flexible meditation practice that caters to the individual. 3 Steps, 4 Techniques, 15-Minutes a Day
Audience
This book is written for first responders and their families, because first responders run toward danger while the rest of us run away, and that takes a toll.
First Responder professions include: Law Enforcement • Fire Service • EMS • Corrections • Dispatch • Social Workers • *This is not a complete list. There are many other professions that serve as emergency responders.
There are over 18,000 Police Agencies in the U.S.
Over 900,000 sworn officers
There are over 27,000 Fire Departments in the U.S.
Over 1,000,000 Firefighters
There are over 21,000 EMS agencies in the U.S.
Over 250,000 EMTs and Paramedics
There are over 6,000 correctional facilities in the U.S.
Over 400,000 Correctional Officers and Jailers
There are over 95,000 Dispatchers nationwide.
There are over 600,000 Social Workers nationwide.
All of these first responders have friends and families who love them and care about their well-being.
First responder stress has reached critical mass.
First responders are very well trained, but their training does not prepare them for the mental and emotional impact of the job.
In 2017, more police officers died of suicide than line-of-duty deaths, and suicide rates continue to climb.
Chronic Stress, Trauma, Secondary Trauma, PTSD, Anxiety, Depression and Suicide are prevalent in all first responder professions.
Alcoholism and addiction are common in the first responder culture.
There is a massive audience of first responders and their loved ones, who are searching for relief from this highly stressful and traumatic way of living. This book provides valuable information and insight, and presents leading-edge, evidence-based practices to help first responders and their families cope with the stress and trauma of first responder life.
Author
Kim Colegrove is a veteran meditator with over 40 years of experience. She is the creator of PAUSE15 Meditation℠ and Learn to Pause℠ Mindfulness Training, and the founder of The PauseFirst Project: Mindfulness for First Responders.

In 2014, Kim lost her husband David to suicide, less than three months after he retired from a 30-year law enforcement career. She created The PauseFirst Project to honor David's memory, and to help other first responders cope with stress and trauma.
She partnered with Major Darren Ivey of the Kansas City Missouri Police Department in 2017 and began offering a 4-hour block of mindfulness training to law enforcement professionals and other first responders. The course has been very well-received and Colegrove now speaks at conferences and offers her course to first responder organizations nationwide.
Kim is a contributing writer for In Public Safety, an American Military University (AMU) sponsored website. In August, her In Public Safety article, My Husband's Suicide: Recognizing Predictors of Police Suicide, was published on PoliceOne online, which boasts over 600,000 subscribers and over 2 million monthly visitors. Previously, Colegrove was a regular contributing writer for Kansas City Health and Wellness magazine.
Colegrove has combined many years of meditation experience with her background in corporate mindfulness and her own personal story of tragedy and loss to create an informative and inspirational book that is a must-read for first responders and their families.
Learn more about Kim's work at www.kimcolegrove.com.

Promotion
Back of Room Sales/Bulk Sales
Kim is a regular speaker and teacher in the first responder community, reaching hundreds of first responders each month.
Several different agencies have already booked 35+ units of Kim's 4-hour first responder mindfulness training course for 2019.
2018 speaking engagements include:

2018 CIT International Conference
2018 C.O.P.S. National Conference
2018 MIssouri Reentry Conference

2019 Conferences and other speaking events TBA
In January 2019, Kim will begin offering a quarterly PauseFirst Teacher Training Course. The book will be a teaching tool for all certified teachers, creating an opportunity for exponential book sales.
Social Media/Email Marketing

The PauseFirst Project has recently been accepted by CAPS (Center for Advanced Professional Studies) to improve branding and create a robust social media marketing strategy.
The PauseFirst Project currently has an engaged and loyal email list of 300+ and 250+ Facebook followers. Both lists are growing fast.
Kim Colegrove - Linkedin network of 500+
Media
Author proposes a national speaking book tour to promote the book and raise awareness of first responder suicide.
Author will self-promote by contacting newspapers, magazines and radio and TV stations.
Competition
I love a Cop, Third Edition: What Police Families Need to Know. Ellen Kirchmann, Ph.D., The Guilford Press 2018.
This book is written for police officers and their families. It's great because it offers. It's great because it offers practical ways for cops and their loved ones to deal with stress - from a clinical perspective.
From Widow to Warrior speaks to a wider audience of first responders and offers a more personal, first-hand perspective. It also draws from the author's many years of experience using meditation and mindfulness for stress reduction.

Bulletproof Spirit: The First Responder's Essential Resource for Protecting and Healing Mind and Heart. Dan Willis, New World Library 2014.
This is a wonderful book for first responders and their families. It is written by an ex-police officer, but speaks to all first responders. It includes important lifelines such as Peer Support and spirituality.
From Widow to Warrior stands apart due to emphasis on the burgeoning science behind mindfulness and meditation as coping skills for stress.

First Responder Resilience: Caring for Public Servants. Tania Glenn, Progressive Rising Phoenix Press, LLC 2017.
This book addresses first responder trauma from a Clinical/Peer Support perspective that is relevant and valuable. Most importantly, it offers solutions.
From Widow to Warrior is written from the perspective of a first responder widow who also happens to be an expert in meditation and mindfulness. It offers an intimate, insider look at first responder trauma and offers solutions in the form meditation and mindfulness education and instruction.
Emotional Survival for Law Enforcement: A guide for officers and their families. Kevin M. Gilmartin, Ph.D., E-S Press 2002.
A ground-breaking book in 2002, this guidebook serves as an important tool for law enforcement professionals and their families struggling with the emotional stress and pressure of law enforcement life.
From Widow to Warrior addresses much of the same emotional turmoil, but also offers first-hand stories of first responders who have used meditation and mindfulness to overcome struggles.