Motivational Press
At Motivational Press, we believe in making a difference in the lives of others and contributing in any way that we can to help our clients get their message to the world. Motivational Press is the top publisher today in providing marketing and promotion support to our authors. Our authors get favorable rates for purchasing their own books and higher than standard royalties.
Hybrid publisher
Business, Health, Journalism, Lifestyle, Mind & Body, Politics, Professional, Self-Help, Sports, Travel, Young Adult
Worldwide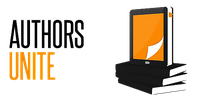 Authors Unite
We've now worked with 250+ authors.

Learn more about what we do and see some testimonials here: http://authorsunite.net/packages

We look forward to working with you.

Tyler & The Authors Unite Team
Service publisher
Business, Health, Lifestyle, Memoirs, Mind & Body, Politics, Professional, Religious, Science, Self-Help, Sports, Technology, Travel
Worldwide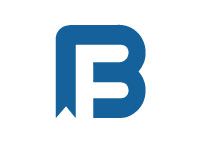 BookFuel
From Manuscript to Market.

We help authors self-publish their books by providing the professional services needed to get books into book stores.

Services offered include: Editing, Cover Design, Print Layout, eBook Conversion, and Distribution.

Our unique Boost program allows authors to have their books created for $2,399.

The process is guided by a dedicated Account Manager, who's goal is to produce the book the author envisioned.

With BookFuel, authors retain 100% of their rights, ownership of their files, and all their royalties.
Service publisher
Business, Children's, Cookbooks, Fantasy, Health, History, Journalism, Lifestyle, Literary Fiction, Memoirs, Mind & Body, Mystery, Politics, Professional, Religious, Romance, Sci-Fi, Science, Sports, Technology, Thriller, Travel, Young Adult
Worldwide