Synopsis
How To Heal Your Weight provides an empowering spiritual, emotional, mental, and physical solution to the challenge of permanently releasing excess weight.

The book offers insight and practical tools for finally getting off the miserable merry-go-round of dieting and self-blame that has dropkicked the world into a crippling and unprecedented obesity epidemic.
Millions of women and men have spent decades on depressing diets. About 95 per cent of them have failed to lose weight permanently because their efforts are based on the flawed premise, sold by the billion-dollar diet industry, that weight-loss is all about calories and exercise. Of course, the failed dieters blame themselves for their lack of success. They tell themselves 'I must try harder,' they start another doomed-to-fail diet, and the cycle of self-blame, self-shame, self-punishment, deprivation and general misery continues.
Shaming ourselves thin does not work. Nor does treating our bodies like a maths problem. Permanent and sustainable weight-loss is not about how long you can survive on cabbage soup and grapefruit. As spiritual beings, we are profoundly more incredible and complex than that. Weight-loss must be addressed from all four sides of the human experience - the emotional, mental, physical and spiritual, as well as from the perspective of individual and collective consciousness that incorporates the rise of global obesity and childhood obesity.
The global epidemic of obesity and lifestyle diseases is a red herring. The real epidemic facing the world is disconnection, isolation, despair, and loneliness through separation from our spiritual selves.
Excess body fat is the physical manifestation of emotional and psychological baggage — both our individual separation from Spirit or Divine Source as well as our collective consciousness separation. When you lighten the load on your soul, this is reflected in your physical body.
When we release our emotional baggage and get connected back to who we really are, the extra physical weight will resolve itself. This is true at both the individual and collective consciousness level. When we lighten up emotionally, we lighten up physically. When we connect to Spirit, we enlighten. We let light in.
As spiritual beings, our physical bodies are a reflection of our emotional, mental and spiritual selves. Successfully releasing excess fat stored on your body involves uncovering and uprooting reasons you subconsciously have at these levels for keeping it there.
The purpose of How To Heal Your Weight is to show people how to do that. Featuring channelled guidance from Spirit, the latest scientific research into metabolism, my own personal story, and practical tools based on dowsing, muscle testing, kinesiology and EFT Tapping, this book offers people a clear path out of the dead-end diet trap in order to finally have the body they desire. I offer my own original tapping scripts and healing methods.
I've been on this journey myself. I wasted decades of my life on the flawed and punitive directions of the billion-dollar dieting industry. I was nine years old when our family doctor put me on my first diet of 1,000 calories a day. Ten years later I had dieted myself into morbid obesity when I hit my highest ever weight. It also triggered a host of real issues – from eating disorders and binge-purge eating to hormonal havoc, hypothyroidism, leptin and insulin resistance. Not to mention misery.

I dieted myself fatter and that's what millions of other people don't realise they're doing. I wasted years beating myself up and not understanding why my body seemed to be fighting me to keep the weight on. This impacted every part of my life from relationships to career to self-worth and it got in the way of simply enjoying life and food. Don't do that, it really sucks.
How To Heal Your Weight reveals that the bottom line for anyone carrying excess body fat that just won't shift is that some subconscious part of them wants the excess weight. The body-brain does not judge excess adipose tissue (body fat) as 'good' or 'bad', it simply stores the amount it believes is necessary to keep its human alive and safe. The body-brain considers any attempts to get rid of this so-called excess fat as an attack on its human's survival and will fight every step of the way to keep the weight on the body. To do so, the body-brain has a powerful arsenal of weapons at its disposal. It can slow your metabolism, trigger powerful cravings, switch off your fat burning and switch on your muscle burning processes, silence your satiety signals, and make you feel like you have no energy.
So eat all the grapefruit and do all the Zumba classes you like, it won't make any difference to your weight in the long term if that subconscious part of you sees a benefit in having the extra body fat. Even if you have your excess fat surgically removed, your body-brain will simply replace it over time as long as it still perceives a benefit in having this weight.
What's the secret then? The critical key is to deal with the reasons why your body-brain believes the extra weight is protecting or helping you. Once the body-brain no longer has a use for the weight, it will change your body chemistry to melt it all away. Instead of going into battle with the body as though it's some kind of enemy determined to keep us stuck in a fat prison, we need to work in partnership with the body-brain and realise that everything our body-brain does for us is out of unconditional love.
How To Heal Your Weight explains how the latest scientific research shows that the mainstream belief in 'calories in calories out' is woefully, laughably flawed as an approach to sustainable weight-loss. In fact, this approach is well on its way to being seen as the Flat Earth theory of the 20th Century.
For about 50 years, the weight-loss industry has insisted that the only way to be svelte and healthy was to reduce calories and fat consumption and increase exercise. Anyone born from the 1960s onwards has been indoctrinated with this flawed theory and as a result millions of people have wasted decades of their life trying and failing to achieve their ideal body. As individuals and collectively, we have paid an enormous price for this misinformation. Billions of dollars spent on gadgets, books, memberships, 'lite' food products, coaching, surgery and more but the unseen cost has been psychological. Year after year of feeling like a failure and having this message reinforced with every failed diet, with every glance in the mirror, with every tweak from tight clothing… all resulting in a slide into lethargy, despair and depression.
As it's primarily women who have been obsessed with their weight and body image, it becomes a feminist issue as body and fat shaming is turned into a weapon of female oppression and control. How much human potential has been wasted? How many women would have soared and positively contributed to the world if not so much of their time and energy had not been given over to hating their thighs, upper arms and bellies? If their self worth had not been eroded by the idea that something was inherently 'wrong' with them?
How To Heal Your Weight shows how there is not one cookie-cutter approach to permanent, sustainable and effortless weight-loss. Different bodies respond differently to the same thing. Just as some people can die from eating a single peanut, other people thrive on the nutrition provided by nuts. Happily, with muscle testing and pendulum dowsing, it is possible for each person to discover what suits their needs – and what does not. Then, using tools such as EFT Tapping, writing exercises and visualisations, it's possible to shift, clear and remove the beliefs and programmes that are keeping the excess weight in place.
How To Heal Your Weight is divided up into five sections, four of which focus in turn on the emotional, mental, physical and spiritual aspects of healing the issues manifesting as excess weight. Guidance channelled from spirit is weaved throughout the book. Each of the four parts includes four steps for finding and clearing beliefs, programmes and patterns that are keeping weight in place.
The introduction to the book tells my personal story as well as debunks the myth of a low calorie and low fat approach to weight-loss.
The book also explores how the global obesity crisis reflects a broader crisis of spirituality within the human collective. How our disconnection from our true spiritual selves is reflected in the rise of obesity and so-called lifestyle diseases such as diabetes and heart disease. We have become disconnected from Mother Earth and rejected her natural rhythms, kidding ourselves that we are not part of this planet and its cycles. We have become disconnected from Source Energy and so we look for happiness and purpose in the accumulation of material things and the feeding of insatiable appetites to fill the holes or numb the pain we have inside.
Outline
PART ONE: THE BIG FAT TRAP
Chapter one: A fat girl's tale
My personal story of misery, obesity, dieting failure, thyroid dysfunction, and metabolic resistance before understanding that success lay in shifting the focus from mouth to mind.
Chapter two: The diet industry's epic fail
A look at how the diet industry's profits have skyrocketed in line with the rise in global obesity rates in the last 50 years.
Chapter three: How dieting makes you fatter
The sciencey bit that explains what scientists are now admitting - that low calorie and low fat dieting is a sure-fire way to put your body into fat storage mode. 'Calories in calories out' is on its way to being seen as the flat earth theory of the 20th Century.
Chapter four: Your subconscious wants the weight
If you're carrying excess fat on your body, it's because your subconscious mind has really good reasons for keeping it there and it will fight tooth and nail to hold onto it. Contrary to popular belief amongst dieters, your body-brain is fighting your efforts to release the weight because it loves you and believes keeping this weight is in your best interests. Your body-brain does not see the excess adipose as a problem; it sees it as the solution to a problem. It sees this weight as essential for your safe navigation of the environment you now live in - both the internal and external environment. The harder you try and cut calories, the harder the body-brain will fight back. The question therefore is; what problem is the weight solving?
Channelled guidance: The scuba diver
Guidance from Spirit on how the body-brain views adipose tissue and its role in our lives.
Chapter five: Your body is a barometer to your soul
Our physical self is a mirror for our psychological self. This chapter offers an explanation of how everything that manifests in our physical reality - including our body fat - has its roots in our energetic bodies. We are spiritual beings experiencing ourselves in this physical Earth plane and as such our traumas, fears, limiting beliefs, anxieties, and programmes, are written on our bodies in illness, health, aches and pains, rashes, disease, dysfunction, behaviours, gestures, facial expressions, clothing choices, hairstyles and so much more.
Channelled guidance: The language of body fat
Guidance from Spirit on how the body communicates with us and expresses for us in every moment.
Chapter six: The weight of the world
How does the rise in global obesity and the childhood obesity epidemic fit with the theory that physical weight has its roots in our mental and emotional energy bodies? Both individually and collectively, we are out of alignment with who we really are and out of harmony with the rhythms of Mother Earth, this condition is being expressed through a range of physical and mental dis-ease epidemics from diabesity to dementia. This chapter looks at the connection between individual and collective consciousness, how our disconnection from our spiritual and natural selves on both an individual and a species level is contributing to the many forms of pain and suffering now manifesting on Earth.
PART TWO: EMOTIONAL HEALING
Chapter seven: Unpack your emotional fat baggage
Self-blame, self-loathing and self-criticism is never, ever, the path to self love, self acceptance and happiness. This chapter explains that if the desired outcome is loving and accepting oneself and being happy in one's skin, then constantly telling yourself that your body is unacceptable will never get you there. Following on are the steps to start changing the default setting of internal criticism
Step 1: Put down the self-blame whip
Before you can get on the right path, you need to stop going in the wrong direction and back the truck up from dead-end dieting alley. So, pull hard on the reins of dieting, self-loathing and criticism and stop that horse in its tracks. This first step involves being truthful about your feelings and fears now so this part includes tapping meditations such as 'I hate being this fat' and 'I don't know how to stop criticising and judging myself'.
Step 2: Break the dieting addiction
For people who've been on diets for decades, it is almost impossible to imagine living life without operating through the dieting filter. Dieting is a form of self-abuse and dieters cannot imagine how to just eat without angsting about calories, fat grams, carbs and portion sizes. They cannot imagine not having constant cravings. Or ever-present guilt about the cravings. Worse though, they are terrified that, if they take their foot off the dieting brake, they will be engulfed in a tsunami of fat and end up being lifted out of the house via a crane. To address this, we use tapping meditations such as 'I'm terrified of gaining weight if I stop dieting'.
Channelled guidance: Stop battling the bulge
Guidance from Spirit on how what we resist, persists. It is a universal law that an on-going battle with excess weight will be met with on-going excess weight.
Step 3: Constant cravings and eating your feelings
From food/fat as a substitute for love to using food/fat as a distraction or an excuse, to using food/fat to suppress pain so we can feel comfortably numb, to using food/fat to feel safe and protected, this chapter is about how we eat our feelings. It will also cover cravings and eating binges. When we crave that chocolate fix or we inhale a bag of cookies even though we've just had lunch, it's not hunger that has possessed us and turned us into sugar fiends so what do we do when those urges hit? We tap it out with a tapping meditation about cravings.
Step 4: Taking off the body fat armour
Food might equate to love for some people but for others it's a weapon for self-abuse and neglect as well as anger and defiance. For many, it's both. There can be a rebellion aspect to being fat. Especially for women who've grown up being told from every angle that they must be a certain weight and shape in order to be approved of and loved and therefore offered the security of marriage and a place in society. This is the 'screw you' aspect to excess weight. As soon as someone says 'you shouldn't eat that' or 'you're not allowed to eat that', the impulse to eat whatever it is becomes overwhelming. This is one of the ways that sneaking food and secret eating habits can form. Tapping meditations and exercises include 'Food as a weapon', 'Clearing hurtful comments', and 'I'm sick of weighting/waiting'.
PART THREE: MENTAL HEALING
Channelled guidance: Weight is never about weight
Guidance from Spirit on how when we are not comfortable in our own skin we therefore create the excess fat as a reason to be uncomfortable in our body.
Chapter eight: Introducing the fab fat four! Beliefs, Events, Emotions, and Benefits
When it comes to healing and transforming your life, the four foundation stones are Beliefs, Events, Emotions, and Benefits. In other words, the BEEBs. The limiting beliefs and programmes that are buried in our subconscious profoundly shape our lives. Most of these are formed between the ages of zero to seven years old when our brains are in Theta and act like sponges, soaking up everything around us to form the structure of our life and experience. These Beliefs can be formed by Events (for example, being beaten by our mothers, abandoned by our fathers, or receiving extra attention and care whilst in hospital) and they have Emotions entwined with them (anger, hopelessness, despair, fear…) and there is always a Benefit to holding onto these Beliefs - even if it's a dysfunctional Benefit such as being ill to get more attention.
There are hundreds of thousands of subconscious beliefs that can result in excess body fat. These root beliefs operating in your subconscious can be anything from: 'Being fat protects me from sexual abuse...' to 'I'll never be happy until I lose weight so I will never lose weight because it's not safe to be happy' or 'I need to punish myself'... and the list goes on.
What do you do? The crucial, life-transforming key is finding the bottom beliefs, also called core or root beliefs, and replacing them with beliefs that do support what you want in life. This chapter will teach the reader how to dig for the bottom beliefs that are keeping their weight in place. It will include a series of questions aimed at helping the reader zone in on some of the causal roots for their excess weight and start thinking about their weight from a different perspective. For example, 'what was happening in your life when you started gaining the weight?' and 'who first told you that you were overweight?'
Step 5: What happened? Healing the past
In this chapter, we pin down some of the events and traumas, as well as the people associated with these events, which are contributing to the excess weight. For example, a very common one is abuse of some kind, this can be sexual, physical, emotional, mental or a combination of them. This step includes tapping meditations such as 'This thing that happened', 'Forgiving someone who doesn't deserve it' and 'Feeling worth less as a woman'.
Step 6: Feel it to heal it
All events and traumas - minor to major - from the past have emotions attached to them and it's these emotions that can hold the trauma frozen in the body. To truly process and release the event, the emotions must be allowed an outlet of expression. If we continue to deny or suppress our emotions around a past event, they will fester and eventually express themselves in some other way, for example, via illness. This step includes tapping meditations aimed at finding, feeling and releasing suppressed emotion. Releasing our emotional weight releases its manifestation in the physical.
Step 7: How does being fat serve you?
This step teaches someone how to better understand how they're benefitting - albeit in a dysfunctional way - from holding onto excess weight. Then we explore how to keep the benefit without needing to manifest the excess weight. Exercises include tapping meditations called 'It's not safe to be happy', 'releasing resentment', 'It's not safe to be sexy' as well as a cleansing visualisation.
Step 8: 111 limiting beliefs to muscle test or dowse
This step teaches the reader how to dowse with a pendulum as well as with their body in order to check the list for beliefs they hold at a subconscious level that are contributing to excess weight. It also offers a tapping meditation template for uprooting these beliefs and replacing them with positive ones.
PART FOUR: PHYSICAL HEALING
Chapter nine: Undoing the diet damage (aka A Bittersweet Hormonal Symphony)
Years and years of on-going yo-yo dieting can do a huge amount of damage to the body's systems. Like a dieting domino effect, when someone reduces their calories for a few days in a row, the body perceives a threat and fires its 'save the fat' missiles via activating the famine response. It lowers metabolism, burns muscle for fuel to preserve fat, and triggers cravings for high carb and high fat foods that can be as strong as those for an alcoholic or a drug addict. Your brain silences satiety signals, and slows down functions like digestion and defecation - in other words, you're constipated and lethargic, you develop food intolerances and digestive issues. The body is flooded with stress hormones, you feel anxious, you get mood swings, you can't get to sleep at night and then you can't get up in the morning, and your organs struggle to process all the sugar, adrenalin and cortisol. Meanwhile, the body jealously guards all your fat cells and grabs as much more as it can the moment you weaken and have that muffin or cookie. Your body-brain is now set to 'store fat at all costs' and over time your metabolic system runs on slow motion, your hair thins, your skin dries out, your memory declines, and you feel generally permanently lacklustre - after a while you think that feeling this way is 'normal' or you put it down to ageing. This chapter takes you through the steps to reversing this hormonal nightmare.
Step 9: Sugarholics Anonymous
A look at how sugar addiction develops and how it affects the reward centres of the brain as well as the catastrophic effect that processed sugar consumption has on the body.
Step 10: Reverse leptin and insulin resistance
This step looks at how you've dieted yourself into a state of metabolic resistance to weight-loss and how to switch this off. It explains the role of leptin and insulin and how bringing leptin levels back to normal means the body-brain can then 'see' how much fat is on the body. When the body-brain is insensitive to leptin signals, it is basically 'blind' to the amount of fat stored on the body and even if someone is carrying 100kgs of excess fat - the body-brain can't 'see' it and so does nothing to release it.
Step 11: Heal your thyroid
Thyroid function is a critical part of the equation and for women who have even a mildly underactive thyroid it is virtually impossible to lose weight without healing their thyroid function. It also considers the connection of the thyroid to the throat chakra - there are eight women with a thyroid disorder for every one man, could this reflect the silencing of women's voices in most societies? This step looks at the physical and energetic healing of the thyroid and includes the impact of toxins and heavy metals, sugar, gluten, dairy and trans fats, as well as the power of whole foods from turmeric to kale, garlic and oily fish, to name but a few. A number of dowsing charts can be used including charts to dowse for which heavy metals may be impacting the thyroid and detox solutions.
Step 12: Reducing stress and inflammation
How ongoing low-grade stress effects body fat through the flight-fight-freeze response as well as by causing inflammation in the body. This step offers exercises and tapping meditations to release the stress.
PART FIVE: SPIRITUAL HEALING
Chapter 10: Dieting, disconnection and domination
This chapter zooms out to take a broader view of the obesity epidemics now raging through the developed or western world. It looks at these so-called 'lifestyle diseases' as the result of our disconnection from our true spiritual selves on both an individual and collective level. It looks at the how this myth that we are separate from each other, from the planet, from Spirit has manifested as profound abuse of Mother Earth as well as ourselves.
Somewhere along the way, many of us have bought into the lie of separation. We've swallowed the idea that we are just individual bags of flesh and bone whose purpose is to consume.
Rather than seeing ourselves as part of the Earth and intrinsically connected to her seasons, cycles and rhythms, this 'I am separate' mind-set causes us to behave toward the natural world as if we are not connected to it, as if it is something to own, use, and dominate, resulting in unlimited resource extraction, pollution of our environment, degradation of our food and water, climate change, the extinction of species, and more.
It is a mind-set that has allowed everything from slavery to colonisation, capitalism, and environmental destruction to flourish.
It is too easy to point the finger. We are quick to blame evil multinationals, greedy politicians and powerful media interests. We blame the oil and gas industry, the fossil fuel industry, the sugar, tobacco and pharmaceutical corporations, the banks, the white-collar criminals, the organised crime syndicates, and more.
These entities could not exist though if we were not complicit in some way. We hand over our power to them. They thrive in an environment of fear, division, despair, and judgement. We cannot love, respect and honour the Earth if we don't love and honour ourselves. When we poison our own bodies with junk food, cigarettes, alcohol and drugs, we do so to drown out the emotional and spiritual pain of feeling powerless and disconnected.
When we pollute our minds with fear-based news, tabloid gossip, online gambling or porn, we are feeding the 'us and them' and 'I am separate' lie. Thankfully, there is another way to live. The first step is owning the situation at both the micro as well as the macro level because the way we treat our world reflects the way we treat ourselves. We need new answers and new solutions. We need reconnection with Mother Earth and Spirit. We are drowning in more information than ever before when what we most need now is wisdom. The answer then is to reconnect. Reconnect with each other and with the cycles of the Earth including the movement of weather conditions, and plant and animal behaviour. Most of all though, we must reconnect with our true selves and the spirit that resides in all of us.
When we understand that we are all connected, then it is difficult to be stingy with our love and care for others, because we are all part of that abundance. In living the balance of our connection to people, earth, and spirit, life will renew and renew and renew. The power to create happiness and joy is in each of us. It is individually ours and it is ours collectively.
Step 13: Food vibration and blessings
If everything is energy (and it is) then the energy of what you put in your body has profound consequences - this includes both food for the body and thoughts for the mind. This step involves the significance of giving thanks for the nourishment provided by Mother Earth, understanding how the energy imprints of others effects our food, as well as understanding how the energy of sunlight in our food nourishes us and how food grown by hand in nature differs so dramatically from food grown in an artificial environment that is harvested by machines. It also considers the thought forms we are imprinting on our food just as we eat it, for example, 'I know this will make me fat but…' or 'I'm breaking the rules by eating this…'. An exercise is offered in how to energetically clear food of negative energies and bless it with positive energies.
Step 14: Genes, ancestors and past lives
This step looks at how to clear your DNA of ancestral famine or past life experiences that may be contributing to a strong famine response in this life. For example, if your great great grandmother starved during the Irish potato famine, this experience and fear of starvation may be written in your genetic coding, making you more susceptible to holding excess weight. Ironically, it is dieting that can trigger this dormant coding - the act of reducing calories raises the internal alarm of famine.
Step 15: Nourish your soul
Ultimately, the only path is unconditional love. Emotions are energy in motion and excess fat represents stuck energy and stuck emotions. In which areas of your life do you feel stuck? How do you nourish your soul? Where do you deny yourself pleasure? It is now your job to find what it is that lifts your spirit and fulfils your heart. Exercises include inspired or automatic writing and vision boarding. Tapping meditation: 'I know what it feels like to honour, love, appreciate and respect myself'.
Step 16: Step fully into your Divinity
When we step fully into the power of who we really are and experience our oneness with All That Is, this profound shift of consciousness is reflected on our physicality. We understand the awesome and infinite power of the intelligent consciousness that runs this universe and that we are part of this consciousness. This infinite divine force is flowing through us and is available to us at any time. It is we who have chosen to believe the myth of disconnection and turned off the tap of this consciousness. Tapping meditation: 'I know what it feels like to be unconditionally loved by Divine Source'.
Audience
How To Heal Your Weight is best suited for and will be purchased by women aged 35-65 who have grown up in the age of the diet cult and who have become disillusioned with its punitive message. Many of these women will already be on a spiritual path and so understand the concepts of energy, manifestation, and law of attraction. They will be familiar with the idea that we create our reality with our thoughts. Many of these women will have been exposed to some form of alternative healing modality be it hypnotherapy, EFT Tapping, acupuncture, Reiki, or angel healing while others will have a more advanced spiritual practise. Perhaps they are students of A Course In Miracles, Abraham Hicks, or The Seth Material.
In addition to this core group, How To Heal Your Weight will also appeal to various sub groups:
1. THE SILVER SLIMMERS
Aged 50 to 75, this is the massive army of women who've spent decades going from Weight Watchers to Jenny Craig, Slimming World, the Atkins Diet… and more. They did aerobics to Jane Fonda back in the 80s and now they're doing Pilates. Women like my 74-year-old mother who has been on a diet for 60 years to lose that "last few kilos". They've had the 'low calorie, low fat, more willpower, more exercise' mantra hammered into them so deeply it's engrained in their thoughts and decisions throughout the day every day and has impacted their self-esteem and self-belief. Like my mother, their tag phrases include 'I don't understand why I haven't lost weight, I've been so good this week…' and 'I've ruined my diet today so I'm going to eat nothing else for the rest of the day…' along with 'I've ruined my diet today so I may as well eat the rest of that cake and start again in the morning…'
2. THE DISPIRITED DAUGHTERS
Aged 30 to 50, this is the other massive army of women who grew up immersed in the diet culture of their mothers. These daughters absorbed the rules of the dieting cult through learnt behaviour from their mothers as well as the messages of mainstream culture regarding women and body image and now also have these patterns engrained. Like their mothers, these women have gone through the same 'round the houses' route of diet after failed diet. They've tried Paleo, ketogenic, and FODMAPS. They've gone raw, vegan, pegan, and paleovedic, they've quit sugar and they know what gut microbiome is. They've given up gluten and dairy but nothing gets the results they desire. Then they berate themselves when they 'fall off the wagon' or when they manage to lose some weight but it comes back again. Or they manage to keep their weight in a manageable zone but they obsess about this day in day out.
3. THE LIFELONG MORBIDLY OBESE
This is the group of people that break my heart and who I am especially motivated to offer an alternative or complementary solution. This group of people are truly imprisoned and whose lives have been ruined to some extent by the crippling cage of fat within which they exist. They are on the waiting list to have some sort of bariatric surgery in the desperate hope that it is their last chance to have some kind of normal life. (In the UK, this surgery has skyrocketed 600 per cent in a decade. In 2016, the NHS carried out 6,500 weight-loss surgeries, which is up from 1,000 cases in 2006. Eighty per cent of patients are women.) They carry deep self-hatred, shame and despair as well as profound trauma from the past. They are in constant physical and emotional pain, they feel hopeless and even suicidal at the idea of living the rest of their lives in this way. They are profoundly wounded people who, rather than being offered love and compassion, are being still being told that that the answer is extremely dangerous and invasive surgery along with a low calorie liquid-only regime of slimming shakes. Society's message to them is that they should be ashamed of themselves for their weakness, that all they need to do is eat less, and they should be ashamed of themselves for not managing that. These people often have chronic ailments such as hypothyroidism and PCOS. Just to be clear, I am not anti-bariatric surgery, I have three close friends and two cousins who have had this procedure and another close friend scheduled to have it. Long-term results vary though and I believe that it needs to be complemented with a mind-body-spirit approach if it is to be offer a permanent solution.
4. THE WELLNESS ARMY
This includes the hipsters, the vegans, the yogis, the psychologists, life coaches, EFT Tappers, the gym bunnies, the environment activists… people who inhale every piece of new information about health, wellness and fitness. They're the ones who subscribe to daily emails from MindBodyGreen.com and avidly follow wellness teachers like Kris Carr, Mark Hyman and medical medium Anthony William. This group chant affirmations, drink kale smoothies, eat chia seed pudding, do sun salutations and practise mindfulness but you'd be surprised at how many also have an ongoing low grade anxiety about their weight. Many are recovering from eating disorders and they understand that there's a connection between the mind, body and spirit and are eager to learn more about it both for their own benefit and for their clients. From people like Jon Gabriel, they have already been exposed to the idea that the 'calories and willpower' approach to weight-loss not only doesn't work but actually makes you fatter and they are hungry for more of this more ground-breaking and empowering information.
5. THE SPIRITUAL SEEKERS
Just because you're a lightworker doesn't mean you're not keen to be slimmer. The spiritual community has embraced the idea of receiving guidance and help from Spirit. They understand that we are all spiritual beings having a human experience and they already use spiritual principles to change what's manifesting in their physical reality. They see the connection between the massive rise in global sugar consumption and global rates of diabesity with the rise in consumerism and disconnection from the natural world. They also angst about the damage being done to the planet by the human species' insane pillaging of natural resources and creation of toxins. They are looking for a way to connect the dots between individual suffering and the collective experience. They already accept that excess weight is emotional pain and limiting beliefs made manifest but they're not sure how to uproot the particular issues that are keeping their weight in place. Plus, like everyone in the western world, they've been so well indoctrinated with the message of the diet culture that they still fall back at times on this self-judgement 'just eat less' type of thinking.
6. OBESE CHILDREN
Childhood obesity is a global epidemic and it is the mothers and fathers of obese children who are searching high and low for something to help their children (and often themselves). They will buy this book because they are open to anything that offers a glimpse of hope for their child. It causes the parents great distress to see their child suffering, they've tried everything they've been advised to do without significant results so, with the mainstream options exhausted, they're willing to consider an alternative approach.
7. THE AUTO-IMMUNE ARMY
The widespread issue of thyroid dysfunction is gaining massive coverage now in alternative healing and allopathic medicine circles. It's becoming more accepted that millions of people, mostly women, have been suffering for decades with undiagnosed auto-immune and thyroid issues due to the inability of modern medicine to recognise these subclinical conditions. I am one of these women and when it comes to weight loss, correcting thyroid dysfunction is a crucial part of the puzzle. However, unlike the western medical profession, I do not believe that an under active thyroid, even one caused by a defective gene, cannot be successfully managed and without medication.
Promotion
How To Heal Your Weight will be shared via seminars, face-to-face groups, online groups, workbooks, webinars, and the internet (social media).
I will leverage all the platforms and influential contacts I have made in the last 25 years from working in mainstream media in the UK, Middle East, Australia and New Zealand. These contacts include journalists, writers and editors across a range of media in these countries as well as owners and managers of wellness centres, and a large network of healers and therapists. Many of my media friends and former colleagues now hold influential media positions in London, New York, Sydney, Dubai and New Zealand. Most of whom are in the world of women's print and online titles, which is my target market. I would of course be taking hold of every string to which I have access and giving them all a good yank.
Back to the present day, I have a website called howtohealyourweight.com and I have my own website at tamarapitelen.com. I will blog, offer workshops and webinars, as well as seek out speaking opportunities. I have recently started and will continue to launch related online courses via platforms such as Thinkific and Udemy and then seek out wellpreneur friends with large email lists to be affiliates.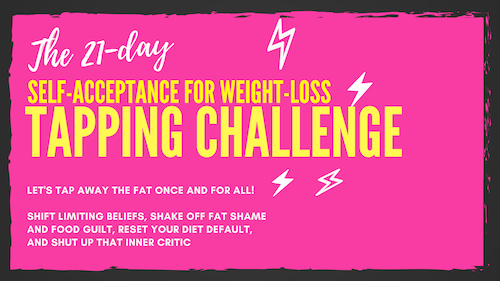 Through my experience of having launched and run Awakenings Middle East magazine for four years in Dubai, I understand the basics of building a platform. I built the Awakenings Facebook page to 10,000 real-not-paid-for followers by the time I handed the business over. I also had an associated MeetUp group to run monthly offline coffee mornings and events, which were very popular.

In addition to platform building via social media and the website, I will do what I've been doing throughout my career, which is pitching and writing stories for other media channels, magazines and newspapers. I will also hire a PR agency for launch promotion.
Ultimately, I would like to see online and offline Heal Your Weight support groups spring up anywhere and everywhere in the world that use the 16 steps in the book to offer guidance and help to people still stuck in the dieting trap and feeling helpless about how to shift their lives. I would like to run an online Insiders Club and would also like to host week-long retreats and ongoing programmes.
To this end, I will create an online community with a free monthly webinar including meditations and healing. Each month a new webinar topic will be advertised via Facebook ads, Twitter and newsletters. The monthly webinar will become an international platform to grow my tribe.
I will also launch a bimonthly vlog offering plus practical exercises such as Tapping or dowsing to clear blocks to releasing excess weight. Such topics will include: Kill those cravings; What are you weighting for?; What are you really hungry for?; Clear ancestral famine in your DNA; How to love yourself when you loathe your fat; How to stop dieting when you're terrified of ballooning; Am I a glutton or is it my thyroid?; Reversing leptin resistance… and more.
Currently I have a free eBook on my howtohealyourweight.com website as an incentive to new newsletters subscribers, the eBook is called Five Beliefs Keeping You Fat And How To Clear Them, which is also for sale on Amazon.com. The newsletter list is at about 200.
Competition
How To Heal Your Weight offers a spiritual, emotional, mental and physical solution to weight loss. The premise is that if you are holding onto excess body fat then your body-mind has valid reasons for having it there and will fight every effort to remove it with tools that are infinitely more powerful than willpower and calorie regulation. The key is in uncovering and uprooting the many beliefs, benefits, patterns, fears and traumas that are holding the weight in place. When the body-mind no longer perceives a benefit in keeping the weight, it will reset the body's chemistry and hormonal dynamics to release it all as quickly and effortlessly as possible.
How To Heal Your Weight would fit well in the Self Help, Weight Control, Personal Development, Alternative Healing, Complementary Medicine, and New Age bookstore categories such as the books listed below.
1. The Gabriel Method: The Revolutionary Diet-Free Way to Totally Transform Your Body by Jon Gabriel (2009)
The Gabriel Method is an international best seller that's been translated into 14 languages and is available in 60 countries. Jon Gabriel himself and his book has been featured widely in the media for both his incredible weight loss story and for his success in helping others lose weight.
A wonderful book, The Gabriel Method is a "mind-body approach to permanent, sustainable weight-loss" and is based on Jon's experience of losing 220 pounds without restrictive dieting but instead focusing on adjusting his body chemistry and releasing the reasons his body had for keeping the weight. That initial book has birthed numerous spin-off products such as the Fit Kids Revolution, online courses, one-on-one coaching, recipe books, and visualisation meditation CDs. I could not agree more with Jon's approach and have huge admiration for the work he is doing.
How To Heal Your Weight moves in the same circles as The Gabriel Method but goes further with the spiritual aspects of weight loss as well as with tools for uprooting and clearing the subconscious reasons for the weight. How To Heal Your Weight makes the connection between our actions and thoughts as individuals with what we are seeing happening in our world on a macro level. How To Heal Your Weight explores the impact of past lives and ancestral influences. It asks the reader to consider dieting as a form of bullying and abuse directed at the self and wonders if we were kinder to ourselves, whether we would see this kindness reflected in our external world? If that's not a reason to give up dieting and self shame I don't know what is.
2. A Course in Weight Loss: 21 Spiritual Lessons for Surrendering Your Weight Forever by Marianne Williamson (2010)
Marianne Williamson looks at weight loss from a spiritual perspective and, as a long-term student of A Course In Miracles, this book is based on its principles. Marianne writes, "weight that disappears from your body but not from your soul is simply recycling outward for a while but is almost certain to return" and I could not agree more.
In her book, Marianne offers 21 lessons that can be done separately or in conjunction with any other serious spiritual path. These lessons have nothing to do with diet or exercise and the promise is that they will retrain the reader's consciousness in the area of weight in order to break the cycle of over-eating, dieting, and shame that rules so many lives.
As with the method of Jon Gabriel, I am a huge admirer of Marianne Williamson and completely advocate her approach and her perspective on weight. However I believe that, as we live in this 3D physical reality, a holistic approach to weight requires guidance at a physical level as well as the spiritual, emotional and mental levels.
How To Heal Your Weight also involves a series of 16 steps and lessons that gently leads the reader out of the diet culture trap and into a kinder and more profound understanding of their weight and what it reflects about themselves and their lives. It also addresses some of the more practical questions that 'recovering dieters' have, such as 'but what do I actually eat?' and what to do if you have very real physical issues impacting weight such as hypothyroidism, food intolerances and leptin-resistance.
3. The Tapping Solution for Weight Loss and Body Confidence: A Woman's Guide to Stressing Less, Weighing Less and Loving More by Jessica Ortner (2014)
Producer of the successful documentary on meridian tapping, The Tapping Solution, Jessica Ortner advises using EFT tapping to help tackle the stress that leads to weight gain. Her book relates her own struggles with weight loss, along with success stories from women with whom she's worked. Jessica walks readers through the process of discovering their personal power and self-worth. Her programme is based on research into tapping and the hormones involved in stress and weight gain. As well it covers the emotional aspects of over-eating and cravings, how to find joy in exercise, the power of pleasure, and how our families and friends may inadvertently add to the problem. I love the work of Jessica and her brother Nick Ortner and I think Tapping is a powerful self-healing tool. In How To Heal Your Weight, I also offer many tapping scripts as well as an explanation of how this modality can be used to address the underlying limiting beliefs that keep excess weight in place. My approach to Tapping, though, spans a broader range of subject matter and introduces the reader to a deeper understanding of how everything is connected at an energetic level. Tapping is a wonderful tool but I believe it is even more empowering as part of a larger self-healing tool kit that includes visualisation, creative writing and inner guidance, but most effective for finding limiting beliefs is muscle testing and in How To Heal Your Weight I offer several DIY muscle testing methods.
4. Thyroid Healing: The Truth behind Hashimoto's, Graves', Insomnia, Hypothyroidism, Thyroid Nodules & Epstein-Barr by Anthony William aka the Medical Medium (2017)
Anthony's book was already a bestseller based on pre-launch sales. I am one of those who bought the book pre-launch and I have read his previous bestseller Medical Medium, which is excellent.
In his latest book, Anthony promises that, "I share the true reason you're still suffering with thyroid symptoms and illnesses, and it's not because you have a faulty thyroid, autoimmune disease, hormonal problems, or a lot in life as a woman to experience hot flashes, thinning hair, weight gain, and other so-called menopausal symptoms."
All of Anthony's advice is provided through his connection to Spirit.
Currently, some of the buzzwords in the healing world are 'autoimmune diseases' and 'thyroid disorder'. It seems that millions of people, particularly women, suffer from undiagnosed subclinical thyroid issues, which are severely impacting life quality and health in a number of ways. I was one of these women and healing my thyroid was a cornerstone in healing my weight. However this was no easy task and there is a huge amount of misinformation. In How To Heal Your Weight, I outline how I healed my thyroid naturally and without having to spend my life on pharmaceuticals. I believe this is a crucial part of the weight-loss resistance conundrum.