Hello all! Thank you for taking the time to check out my proposal for my novel, "Keep it in the Family."
Overview:
My novel "Keep it in the Family" will be a standalone novel stylized "a JOLLY ROTTEN adventure" in the vain of pulp fiction or penny dreadfuls from the 19th century (the time period of my story). It's also intended to link additional stories that will take place in same fictional world I've created, all of which will stand apart from their counterparts as singular tales that, as a whole, will contribute to a much larger story-world.
Often, penny dreadfuls centered on sensational exploits and heroic figures. Detectives would match wits against nefarious highway men and criminal gangs. My novel is marked by similar rogues; by criminal kingpins and lone gunslingers, to mad scientists all the way to a sheltered eleven year-old who has never left her father's forest estate. They all become unwittingly involved in each other's story through the affairs of the Tularo family, of which the
novel's title bespeaks.
My novel applies a fantastic-horror aspect to my story in an H.P. Lovecraft inspired approach. When it comes to horror, it's more about what is left unsaid, more about what the characters can't or won't acknowledge about their home and themselves. Lovecraft was known for his morbid fascination with "cosmic horror" and forbidden knowledge, and my writing mirrors these dark and ethereal
themes.
A few examples of old penny dreadfuls: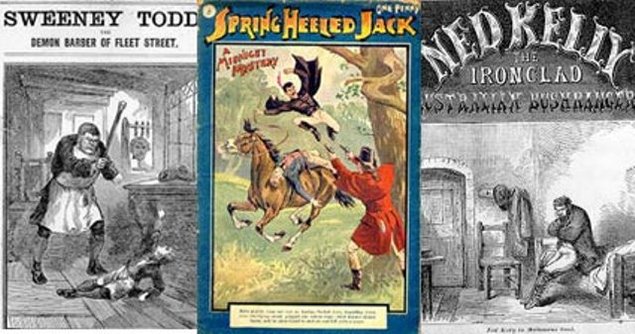 Why am I writing this book?
My interest in visual arts shifted fully to the written word when I was twenty and realized the catharsis underwent in reading stories. I started writing my own about ten years ago as a means of teaching myself the craft. The way a story could bypass the meaninglessness of its own words to communicate directly with the heart in an indescribable way was what I wanted to do. I want to reach people like that. I want to stir their soul and leave them with a whisper and a dream, with something impossible to pinpoint but is real and stays in the heart long after the last page is turned over.


Who am I writing this book for?
This is a fantasy for adults in the same vein that George RR Martin took fantasy with his Song of Ice and Fire series of books. It features adult themes of human sacrifice and cannibalism, drug addiction, obsession, insanity, sex and incest, and violence. I'm writing this book for people who want an entirely original story; one that is tightly plotted, filled with colorful and intriguing characters, and borrows from history to ground it in realism while maintaining subtle elements of fantasy and horror.
Some other like minded works might include HP Lovecraft (The Call of Cthulu, others), JRR Tolkien (The Hobbit, The Lord of the Rings), Stephen King ('Salem's Lot, Carrie, The Shining), Sir Arthur Conan Doyle (Sherlock Holmes), Edgar Allen Poe's poetry, and to a lesser extent, Mary Shelley's Frankenstein, Ray Bradbury (Farenheit 451 & Something Wicked), Frank Herbert (Dune) and Orson Scott Card (Ender's Game).
Most fantasy readers enjoy something they know has multiple installments, a series they can sink their teeth into and get lost inside of. Martin's will have 7 by the end, JRR Tolkien's The Lord of the Rings was split into 3 volumes, and Robert Jordan's Wheel of Time series encompasses 15 titles.
My take on fantasy is that every installment in a series should be able to stand on its own as a story, and the more installments there are, the more true this becomes. No story can be considered "full" if "other" stories have to be read to understand it. My book will be different in the sense that it is a stand-alone novel, so it explores its characters and settings' full-circle, but leaves room for additional stories to be told that take place in the same fictional world, lending to a tightly-told narrative with a broader mythology behind the words.


Structure
"Keep it in the Family" will be structured in five Parts.
PART ONE: Duskwood Darkly Dreaming (approx. 20,000 words)
PART TWO: Black-market Braxis (approx. 18,000)
PART THREE: A Family Affair (approx. 26-30,000)
PART FOUR: Ancient Awakenings (approx. 22,000)
PART FIVE: Hallow's End (20-25,000)
Totaling 110-115,000 words, followed by a one or two page epilogue. The word count in fantasy and science fiction averages closer to 100,000 because of the world-building involved. Each Part will be subdivided by roman numerals, which represent a shift in the narrative, either in the point of view, or in the setting. These numerated subdivisions will run the gamut from fast-paced 250-500 word blurbs to more descriptive, three or four-thousand word stretches that (not always) slow the story down again.


Background and Setting
The story takes place in the fictional Kingdom of Khorum, reminiscent of 19th-century England. In order to create a strong sense of verisimilitude, I modeled the primary settings in my book after real world counterparts: Braxis after Victorian London; the Duchy of Duskwood & Duskendale could be thought of an independent realm, similar to Ireland. Realms beyond Khorum are mentioned in passing and known collectively as "the Continent."
Twelve years before the start of the story, a tyrant was exiled from the Continent, ending years of warfare. The war had such an effect on some of the main characters in my book that I thought it prudent to mention it (for example, the atrocities he witnessed in the war made made Logan a hermit).
Duskwood, the primary setting, is a sprawling forest lowland veiled in near-perpetual fog. There are legends about the Duskwood. Common folklore makes mention of strange happenings in the misty forest, of spectral-like creatures known colloquially as the "fog-folk." Hidden deep in these woods is Duskwood Manor, so named for the forest that secludes it. This is the home of Logan Tularo, his daughters Marley and Celes, their governess Miss Rachel, Marley's doctor, Hiram Cotter, and the manor's groundskeeper.
The nearest location is Duskendale, or "the dale," which serves as another primary setting. It's a small backwater town inhabited by a very superstitious lot of people who all take a certain pride in the legends and myths about their home, and most seem to think there is some measure of truth to them. Most folks in Khorum, especially capital folks, dismiss Duskwood as a primitive hinterland inhabited by uninformed yokels.
The final primary location is Braxis City, the capital of Khorum. Braxis is known as the industrial city of the world. It's been rapidly expanding and urbanizing as folks have been streaming into it looking for work wherever they can get it since the war's end. It is densely populated, smoggy from factory smoke, and occasionally gets bathed in acid rain.
My locations are inspired by a number of books I've read on Victorian London and the 19th century.


Some of the key books I've
researched… in preparation for this novel include:
Vienna, 1814 by David King
The Napoleon of Crime by Ben Macintyre
The Last Expedition by Daniel Liebowitz & Charles Pearson
London Under by Peter Ackroyd
Victorian London by Liza Picard
Dickens's Victorian London by Alex Werner & Tony Williams
1848: Year of Revolution by Mike Rapport
Napoleon's Wars by Charles Esdaile
Industrial Revolutionaries by Gavin Weightman
The story remains very much grounded in realism, but as this is a fantasy story it leaves me with wiggle room and I take advantage of this on occasion. I'd like to stress that this novel is about the characters because I believe characters are why we read fiction. The people are what drives the story. The focus is on them and their problems, not on the setting or the genre, and though it's influenced by realism, I am not a stickler when it comes to the "science" in my book so I take certain liberties in order to keep the story streamlined.
We remember the characters in a book. We remember who they were and what they did in order to become who they are. It was William Faulkner who claimed that the only thing worth the agony and the sweat of writing is the human heart in conflict with itself.
So this is a 19th century inspired fantasy that won't be all about the fact that it's a fantasy. (many similarly set novels seem to scream their genre with people on the cover wearing goggles and top hats with old newspapers in the background and I can't help but feel the story will never escape or transcend its own setting)


The Cast (primary POV characters)
Logan Tularo, the "Iron" Duke of Duskwood, never planned to mourn his wife for a decade… but it seems that his mourning will be finished soon. The day he's waited all this time for is close.
Duncan Tularo, the duke's younger-estranged brother, works as a professor at the Academy of Science in the capital. His research into ancient cults has got him mixed up with sordid folk from his past.
Rowan Tularo is the duke's estranged 19 year-old son. He left Duskwood when he was 16, three years prior to the start of the story, and has since taken up residence at his Uncle Duncan's flat in the city, managing his uncle's bookshop.
Celes Tularo is the duke's 15 year-old daughter. She lives at Duskwood with him and is torn between her desires to go to school and remaining at Duskwood to care for her sister.
Marley Tularo is the duke's precocious 11 year-old daughter and is the most unreliable of our narrators. She is highly imaginative and suffers a mysterious condition that leaves her "delicate" and prone to night-terrors.
Rachel Mae once belonged to the wealthy and prestigious Rockeshire family but gave it all up. She now works as a governess for hire and has taken up residence at Duskwood for the past six weeks.
Dr. Hiram Cotter serves the Duskwood estate as young Marley's caretaker. He wears a very kind and senile mask for Duskwood, but every so often, the other folks 'round Duskwood note something dark and twisted lurking beneath the façade.

Synopsis
Part One: Duskwood Darkly Dreaming
A paranoid and bitter Logan Tularo, brooding over his estate, continues to ignore communications from the outside world by burning an unopened letter from his brother in the city. After the duke forbids his daughters from leaving the estate for a town outing, Rachel leaves on her own and is accosted in town by a wily magistrate backed by a reluctant father/son police team. The governess suspects the public official of scheming to try and displace the duke from his position of power over Duskwood, though the duke is dismissive of this claim.
Things take a quick and sudden turn when Rachel returns to the manor and encounters Marley unconscious by the front gate. That night, a storm hits Duskwood and Marley vanishes from her bedchamber only to wind up lost in the hedge maze. They eventually find her in the hedge maze unconscious once more, but this time she's holding her tomcat Cadbury, and he's dead.
Throughout Part One, Rachel also takes notice of curious things and odd occurrences about the estate. The bumbling doctor, Hiram Cotter, espouses more than one strange notion that leads the governess to believe there is more to the senile old man than meets the eye. Rachel begins to suspect Hiram of sabotaging Marley's health after discovering some incriminating evidence, but her private investigations reveal something far worse.
Part Two: Black Market Braxis
Part Two shifts the setting to the outskirts of Braxis, the capital of Khorum.
Duncan Tularo's research on ancient cults has taken him to dealing with former associate "Blueskin" Blake, who refers to Duncan as "Ace." The following day, Duncan's research trip is postponed indefinitely when his primary benefactor pulls out. Meanwhile, Rowan has been working for the past few weeks to get the shop ready for business. As he empties out the last few boxes of books from his uncle's vast personal library, he encounters a small chest filled with illicit materials known as grimoire: Books on magic, some of which are rumored to be themselves enchanted.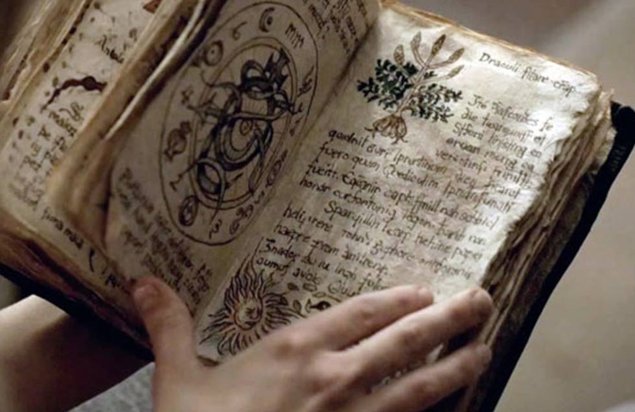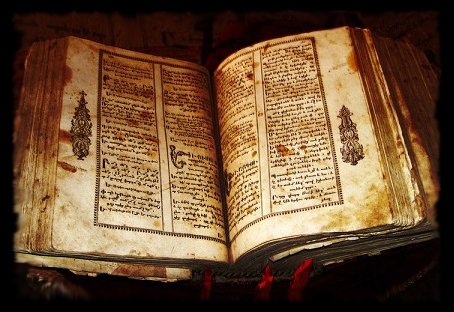 The following day, Duncan is propositioned by an executor from the powerful and enigmatic Straylight Company but insistently refuses every offer. This results in Duncan's termination from the Academy, so Rowan decides to sell the grimoire he found on the black market, and this leads him to a criminal kingpin known as the "black-market baron." When it is revealed that the grimoire was stolen some years ago from the baron's own private train, Rowan manages a
clever lie that covers his uncle and takes care of Duncan's Straylight harassment (for now).
After Duncan decides to visit his brother at Duskwood, the bookshop is ransacked during the night. Duncan and Rowan come to suspect different folks to be guilty, but the detective investigating the crime seems to be using it more as a means to pry into Duncan's past. When this same detective turns up missing, Duncan convinces Rowan to come with him to Duskwood to lay low for a while.
The story then strays from the central characters with a brief "behind-the-scenes" glimpse of the baron's men roughing up the Straylight Executor, leading them to the Executor's next piece of information: Duncan's connection to Blueskin Blake.
Part Two will be spliced with brief glimpses into Duskwood via a dream sequence experienced by Marley while she is in a coma.
Part Three: A Family Affair
Part Three will shift the narrative to Duskwood. Rachel begins to question the doctor's intentions when she stumbles across an old piece of grimoire, but quickly forgets her suspicions when Duncan and Rowan arrive unannounced at the manor house. The younger Tularo siblings plot a secret night in town while a heated argument between Logan and Duncan ensues, resulting in Logan's increased laudanum dosage (turning him into a correspondingly unreliable narrator). He
begins to believe the forest, and the manor house, are communicating with him.
The following day, Rowan escorts Rachel to the dale. Rachel learns that a child Marley's age recently went missing, and Rowan is harassed by the wily town magistrate, who is curious to know what the duke's estranged son and brother are doing back in town. Meanwhile waiting for their return, Marley chases after what she thinks is Cadbury and bumps into Blueskin Blake prowling about the estate. When the family reunites once more, they lapse into arguing and nobody has time for Marley's wild stories.
Part Three will build up to a series of events: Rowan and Celes sneak out
of the manor house at midnight and encounter a small group of people wandering
the Duskwood at night, leading to the discovery of a curios stone well in the
woods…
Duncan attempts to safeguard Duskwood by selling Blake out to the baron's men, but his plan goes awry when the dale's rather inept police team gets caught in the crossfire (literally).
Meanwhile, Rachel ends up stuck in the manor house with Logan, who is strung-out, when Marley suffers a night terror that leaves her inconsolable.
Part Four: Ancient Awakenings & Part Five: Hallow's End will be kept a secret. I don't want to give the whole thing away! But there is plenty that is going to happen; Part Four will step up the horror elements in the story (turning the notion spring time=happy time on its head) and Part Five will highlight Dr. Cotter as the mad scientist and key antagonist, as well as the deaths of more than one primary character, resulting in a bittersweet ending.

Marketing & Promoting my book
I have created three primary social media pages for my book's marketing platform: a facebook page, a twitter account, and a wordpress blog, on which I plan to post updates about my writing progress, as well as samples of the book. I don't currently have much of a following, so in order to garner followers, I have designed a few flyers advertising my book with plans to distribute them about a couple of different local colleges (Montgomery County Community & Arcadia College, as well as local libraries) - I will repeat this process in January when classes start up again. These will include the notes "upcoming novel" as well as links to my pages and my blog.