eBooks2go
eBooks2go, Inc., was founded in 2011 to provide the missing link for all your publishing needs. Our end-to-end solutions provide the guidance and support that enable publishers and independent authors to pursue their passions. To date, we have helped more than 750 authors and 100 publishers worldwide.

Our Mission
eBooks2go is where dreams get published! We are devoted to grooming authors and publishers for long-term success. We strive to deliver high-quality products, sustainable marketing strategies, and a positive customer experience throughout the entire publishing process. Our experienced staff will directly work with you to help your books enthrall and entertain readers.

We Are the Catalyst for Your Writing Career
eBooks2go offers an array of simple and affordable solutions to assist self-publishing authors at every stage of the book publishing process. Our comprehensive service offering includes editing, print and eBook production, book marketing, cover designs, ISBN registration, and even website designs. We are the single source for all of your publishing needs.

Profit from Your Passion
eBooks2go is invested in your publishing goals! Follow your ambitions and contact us today to learn more about the personalized publishing experience we offer!
Hybrid publisher
Children Fiction, Literary Fiction, Mind & Body, Mystery, Thriller, Horror & Suspense, Romantic Fiction, Science Fiction & Fantasy, YA Fiction, Biography & Memoir, Business & Money, Career & Success, Cookbooks, Food & Wine, Health, Fitness & Dieting, History, Journalism, Personal Growth & Self-Improvement, Politics & Social Sciences, Religion & Spirituality, Science, Society & Culture, Sports & Outdoors, Technology & the Future, Travel
Worldwide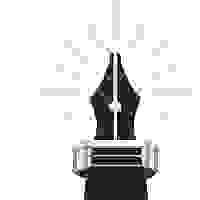 Bright Communications LLC
Bright Communications LLC is a woman- and veteran-owned custom publisher in Hellertown, PA. Founder and CEO Jennifer Bright is a Book Doula, whose passion is helping authors bring their books to life.

We specialize in fiction, business books, cookbooks, and children's books. Our sister company, Momosa Publishing LLC, specializes in health, parenting, inspiration, and children's books.

Why Publish with Us?
• We're an efficient, effective, excellent team of editorial, design, and marketing pros.
• We have a proven track record of adhering to budgets and schedules.
• We love our work, we have fun—and you will too!

What Benefits Do We Offer?
To help you share your ideas, vision, and story, we offer:
• 100% of profits paid directly to you.
• You retain all rights.
• Quicker route to publication than traditional or self-publishing
• Increased chance to make greater profits than traditional publishing
• Less-expensive route to publication than self-publishing
• More control over the book than traditional publishing
• Experienced coaching to guide you from idea to finished book
• One liaison between you and our team—sole point of contact to keep your book on budget and schedule
• Print, eBook, and audiobook creation
• Printing on demand
• Inclusion in our Bright Communications catalog and website
• Extensive menu of Bright Communications Promotion Tools, including bookmarks, flyers,
and postcards
• Foreign rights sales to sell the rights to international companies to publish your
book

What Does It Cost?
Our four Exclusive Publishizer packages are customizable, and we can work a la carte.
• Children's picture books/board books: up to 24 pages: $3,900
• Mini books: 25 to 64 pages: $6,900
• Focused books: 65-160 pages: $10,900
• Main books: 161-320 pages: $19,900

We also offer a self-publishing assist program for $1,900.
Thank you for your consideration! Best wishes on finding the best "home" for your book!
Service publisher
Children Fiction, Christian Fiction, Commercial Fiction, Contemporary Fiction, Historical Fiction, Literary Essay, Mystery, Thriller, Horror & Suspense, Mind & Body, Mythology & Folk Tales, Romantic Fiction, Science Fiction & Fantasy, Women's Fiction, YA Fiction, Biography & Memoir, Business & Money, Career & Success, Children Non-Fiction, Christian Non-Fiction, Coloring Books for Grown-Ups, Cookbooks, Food & Wine, Communication Skills, Corporate Culture, Crafts & Hobbies, Creativity, Current Affairs, Economics, Education, Entrepreneurship & Small Business, Health, Fitness & Dieting, History, Humor & Entertainment, Illustrated Books, Journalism, Management & Leadership, Marketing & Sales, Mindfulness & Happiness, Money & Investment, Motivation & Inspiration, Nature & Environment, Parenting, Personal Growth & Self-Improvement, Philosophy, Politics & Social Sciences, Popular Science, Productivity & Time Management, Psychology, Reference, Religion & Spirituality, Science, Sex & Relationships, Society & Culture, Sports & Outdoors, Technology & the Future, Travel, YA Non-Fiction, Science Fiction & Humour
Worldwide