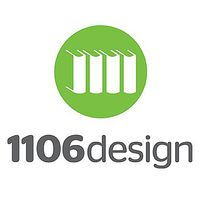 1106 Design, LLC
Dear Author,

Congratulations on writing your book!

Options abound in today's publishing world, and it can be difficult to tell the difference between traditional publishers, hybrid publishers, subsidy publishers, and self-publishing companies.

1106 Design offers independent publishing as it was initially intended, with you, the author, as the publisher. We don't publish your book, you do, and we'll show you how with our signature hand-holding at every step.

We offer publishing-house-quality manuscript editing, cover design, interior design and layout, proofreading, eBook formatting, author websites, and book marketing assistance, to help you produce a beautiful, market-ready book. Then we'll help you obtain printing and distribution in your name, so 100% of the proceeds are paid directly to you.

Work with us, and you'll retain complete control of the creative process, your design files, and your revenue stream, and your book will be available for sale in a matter of months.

Here's a price summary of our most popular services for books 50,000 words and under:

Cover Design starting at $995
Interior Layout with Proofreading starting at $1,530
Copyediting: $36.30 per thousand words
Ebook Formatting starting at $775

You can find the prices for all our services here:

https://1106design.com/services/

Is it worth it? Click the links below to view our cover and interior design samples and customer reviews to decide for yourself:

http://1106design.com/samples/

http://1106design.com/customer-reviews/

If you would like a custom quote, please email your completed manuscript to md@1106design.com and let us know which services you need. Don't worry; we won't share your manuscript with anyone else.

Questions? We'll be happy to talk to you!

At 1106 Design, we love helping authors create great books! We hope to hear from you soon.

Sincerely,
Michele DeFilippo
Owner
Service publisher
Children Fiction, Literary Fiction, Mind & Body, Mystery, Thriller, Horror & Suspense, Science Fiction & Fantasy, YA Fiction, Biography & Memoir, Business & Money, Career & Success, Cookbooks, Food & Wine, Health, Fitness & Dieting, History, Journalism, Personal Growth & Self-Improvement, Politics & Social Sciences, Religion & Spirituality, Science, Society & Culture, Sports & Outdoors, Technology & the Future, Travel
Worldwide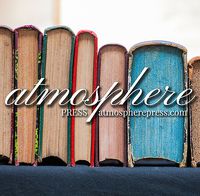 Atmosphere Press
Atmosphere Press is an independent full-service publisher for books in genres ranging from non-fiction to fiction to poetry to children's picturebooks, with a special emphasis on being an author-friendly approach to getting a book into the world. We're professional, honest, and kind.

Here's what we stand for:

Honesty: because our mission is to be author-friendly, that means always giving honest advice about the ins and outs of the authorial life. We are dedicated to sticking by one of our founding precepts: "if I were the author, what would I want to know?"

Transparency: publishing is rife with dodgy behavior, from predatory vanity presses who promise the moon to traditional presses who make book changes without the author's permission. We're dedicated to letting you see the wizard behind the curtain, so you can rest easy that everything's on the up and up.

Professionalism: with decades of combined years of writing, editing, designing, and publishing experience, our staff knows the ins and outs of the industry, and will be responsive and helpful. And of course, we will only publish books that truly contribute something wonderful to the world.

Kindness: as an author-friendly press, we take the word "friendly" seriously. A good publisher shouldn't be just a business partner, but should be full of people you'd want to invite to dinner. Whether it be making a good joke or allaying your worries about being an author, kindness is our hallmark.

Making Your Book Awesome: we really can't settle for anything less. We want our authors and their readers to be blown away when they first hold that book in their hands. It needs to look good inside and out, and feel good to the touch. And, of course, the words need to be top-notch, and our editors are devoted to making that the case.
Service publisher
Children Fiction, Literary Fiction, Mind & Body, Mystery, Thriller, Horror & Suspense, Romantic Fiction, Science Fiction & Fantasy, YA Fiction, Biography & Memoir, Business & Money, Career & Success, Cookbooks, Food & Wine, Health, Fitness & Dieting, History, Journalism, Personal Growth & Self-Improvement, Politics & Social Sciences, Religion & Spirituality, Science, Society & Culture, Sports & Outdoors, Technology & the Future, Travel
Worldwide

PRESStinely
At PRESStinely our most paramount purpose as a publishing service organization is to partner with authors and entrepreneurs to bring their creative projects to life. Deciding to be an author is terrific; determining to be a published author is impressive; deciding to properly write, edit, design, market and launch your book is a must. Collaboratively, we strategically move through the publishing process ensuring mistakes are avoided and the end product is not only a book you are proud of but will be used as a tool to build your brand.

Partnering with PRESStinely means you as the author retain all creative control, all future revenues from your book. Our approach is simple -1 - Partner with authors and entrepreneurs to guide them through the entire publishing process. 2 - Customize every package offered to fit each client's needs. Pricing for our partner services vary from $500 USD - $7,500 USD. 3- Provide the vision, skills, and tools necessary to ensure success. When our clients succeeds, we succeed. 4 - Identify gaps and opportunities to build a brand efficiently. 5 - Become our client's "right hand" and bring their creative vision to life.

You should spend as much time publishing and marketing your book as you did writing it, together we will leave a mark on the world.
Service publisher
Children Fiction, Literary Fiction, Mind & Body, Mystery, Thriller, Horror & Suspense, Romantic Fiction, Science Fiction & Fantasy, YA Fiction, Biography & Memoir, Business & Money, Career & Success, Cookbooks, Food & Wine, Health, Fitness & Dieting, History, Journalism, Personal Growth & Self-Improvement, Politics & Social Sciences, Religion & Spirituality, Science, Society & Culture, Sports & Outdoors, Technology & the Future, Travel
Worldwide