Hi My Good Life Book Supporters:
I hope this note finds you well. I know it's been a while and you were expecting your book by now, but I am so thrilled to announce that I have finally turned in my manuscript. The last six months have been a whirlwind of great successes and opportunities.
Besides receiving press in Voyage LA, I've been given opportunities to speak and serve over the last six months. Also, our family is being featured in the print version of the California Sunday paper, which will appear in the LA Times and the San Francisco Chronicle in August. Below is a behind the scenes photo from our photo-shoot.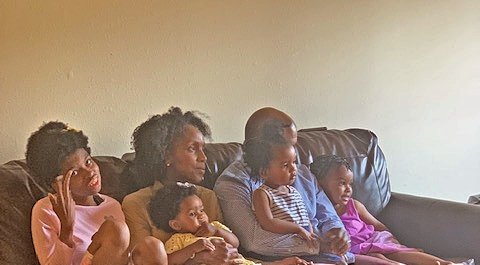 The good news is that the manuscript itself is all finished and with the publisher. Per the publisher's conversation, it looks like it'll be 16 weeks before I'm able to physically have the copies.
Lastly, please let me know if your address has changed since the last update went out. Time is flying and though 16 weeks feels like a long time, I'm so delighted to be able to ship your books as soon as I receive them from the publisher.
I know our lives aren't normal. I know that there are tough things that we are all going through. But remember, this isn't a normal life, it's a good life.
Thanks again for your patience and I promise that it will be worth the wait!
Follow me on Instagram and my website for updates.
Warmly,
Eraina