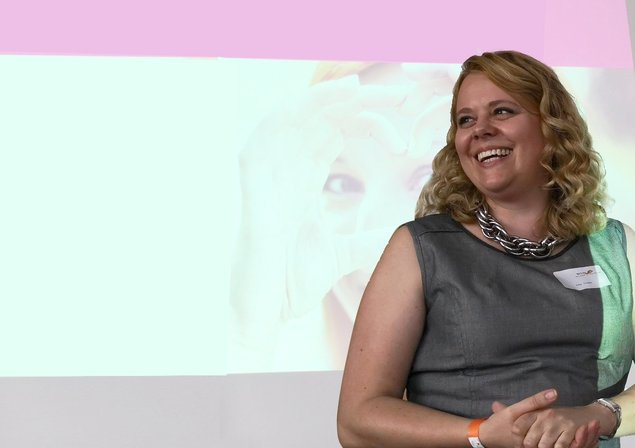 Katja Gloeckler is known as the insightful force who combines fire and ice, artist and strategist, conscious daydreamer and straight to the point energy. As born and raised in Germany she is very familiar with the concept of effectiveness and efficiency but deep in her heart she is a Latina who loves the big emotions, is passionate and (of course) has a different sense of time.
In her home country, she won a national innovation price and became a Culture and Creativity Pilot. Funny title, is it? But, let's face it. Chances are high that you haven't met one before. So don't miss out to get to know her.
Since five years she helps people to dream big and to build their career word by word and to write their own books. For her, they are the best medium to bring the real beauty to the world and to make big things happen.
She strongly believes that we all have a genius inside of us - either to inspire, to create, to entertain or to invent and if we master to open hearts and to inspire minds everything is possible.

She loves to empower people with the dream and the desire to change lives for the better, who are commonly known as coaches and creatives.

Read more on her website:
Connect on facebook