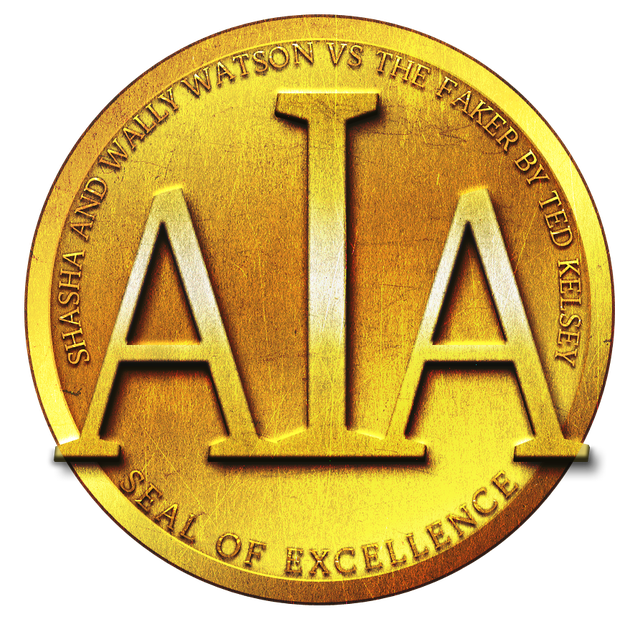 ON NOVEMBER 2nd, SHASHA AND WALLY WATSON VS THE FAKER was awarded the Gold Seal of Excellence in Outstanding Independent Fiction by AIA, which reviewed an advanced copy!
SHASHA AND WALLY WATSON VS. THE FAKER is a mystery novel of about 200 pages for readers, 8-years-old and older. It will be released in mid or late November 2015. Now is a unique chance to support the book with pre-sale copies, reduced prices on copies for gifting/sharing, and special signed materials.

Shasha is a world famous detective (though the world doesn't know it yet). When a suspicious detective comes to her house investigating a missing girl, she wants her nervous brother Wally to use his unusual brain to help solve the mystery. Their search will put them in a race with their Grandad, who was an investigative reporter as a young man in Trinidad, and The Faker, a strange figure showing up around town in disguises asking questions of his own. Wally can sense that the missing girl is in danger. Time is running out. But the mystery does not add up!
Please order pre-sale copies of this book and support an independent writer.

I want to write books that don't talk down to kids, but that engage with them. Basically, I want to write books that I would still enjoy reading.

I believe that all young people should read novels and write stories. It will be a terrible world when people stop loving books. To me, imagination is a kind of empathy. When you exercise your imagination, maybe you can imagine how another person feels.

Is Wally Watson autistic?

Wally is the narrator of this book. He has a head for numbers. He is socially awkward and takes things too literally. He remembers every concrete detail, but often he can't put the pieces together.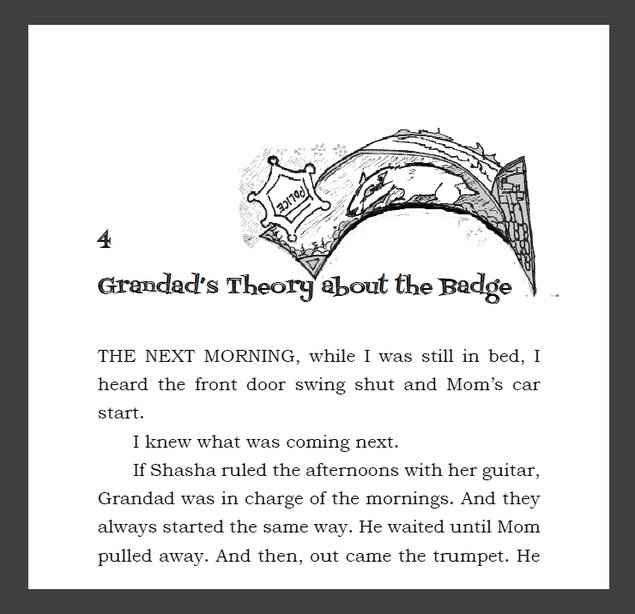 When Wally does imagine things, they are so vivid that they seem real. So in his mind, numbers have personalities, and an image of the missing girl Alice in trouble makes him faint. Wally is never identified as autistic, but he has tendencies that could place him on that spectrum.
I was fortunate to have the book edited by the author Kevin Berry, author of Aspie New Adult Novels Stim and Kaleidoscope.
Who are some of the other characters?
The Watson's are a single parent family with West-Indian roots. This influence is important in the character of the other detective in the novel, Grandad. He was an investigative reporter as a young man in Trinidad. And Grandad is on the case, too. He wants to solve the mystery for his own reasons. Grandad has a very different set of methods for solving cases, and some of his conclusions put him at odds with Shasha.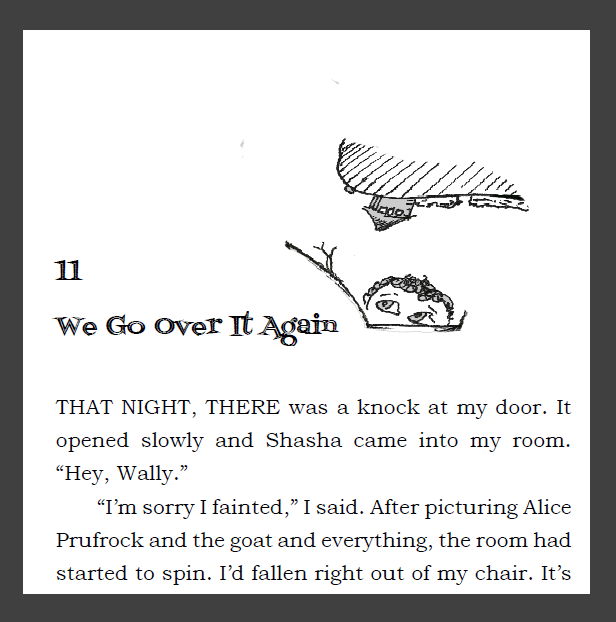 Shasha likes to play the guitar, has a purple lava-lamp, and wears striped socks. She puts Wally into danger sometimes, but never lets him down. She has a strong sense of justice and is driven by her sense of her own purpose— to be a world-famous detective. And about this ambition, among other things, she is competitive.
As she tells Wally:
"Listen, Wally. All that stuff we study in school. Math, science, even art and drawing. For me, it's always been different. I only ever care about that stuff because I know, in my heart, that I'm a detective. And it might help me solve crimes one day."
"Like Grandad?"

"Sorta. But better," said Shasha, her eyes flashing.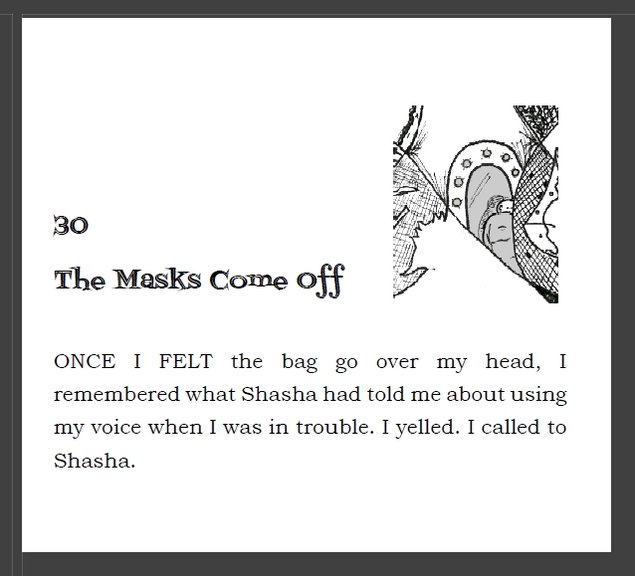 Other than the Watsons, there is Alice Prufrock, the missing girl, who has her own quirks and an important role to play in the mystery. There are the people in her apartment building, including Mr. 'Froo-froo' Carter, Tommy-boy and Cheshire. There is Rose, a nearly blind neighbor of Alice's who gives the kids an important clue. There are the kids in Wally's school, and the adults like Mrs. D, Mr. Pardenaar, and, of course, the wicked Mrs. Skate.
What about the small illustrations at the head of each chapter?

I was very fortunate to work with Dillon Samuelson, an amazing illustrator and fine artist, on my first book OLGA. He took that book to new level.

I wanted to include illustrations again. For SHASHA AND WALLY WATSON VS. THE FAKER, I wanted drawings that matched the atmosphere of the book. They had to have details and visual jokes like mazes and upside-down images, and they needed to contain clues. They had to look like they might have been done by Wally.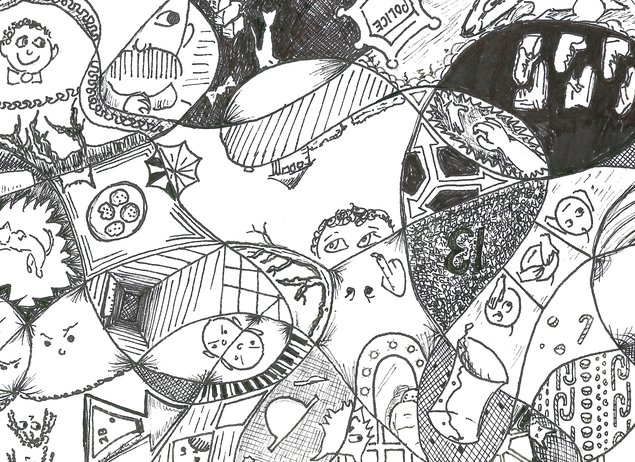 When I got the idea for interlocking illustrations, I decided to draw them myself. All of the small illustrations in "WALLY AND SHASHA WATSON VS. THE FAKER" fit together to make one larger doodle, which is attributed to Wally.
Wally's full drawing can be found at the beginning and end of the story. For readers who want to look closely, the full drawing does contain clues of its own.
What is the timeline for the project?

The first draft of this book was written in about 3 months in the Fall of 2013. After that it went through several revisions and chapters were reviewed and critiqued online.

In 2014, I commissioned Daniel Bishop to design a cover. One of his early sketches is below.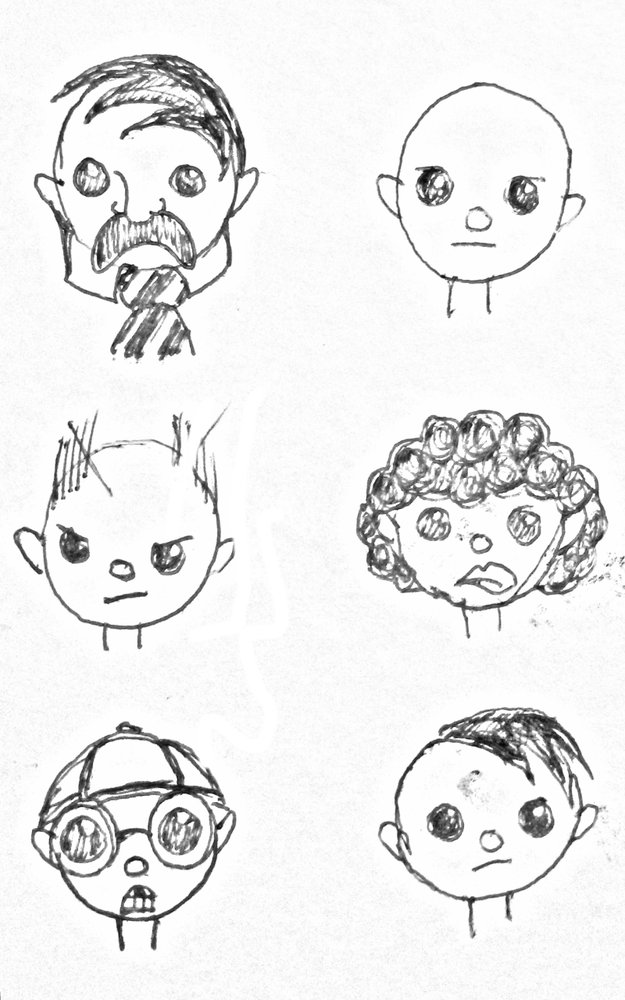 In early 2015, I polished the text again, fleshing out some of the auxiliary characters.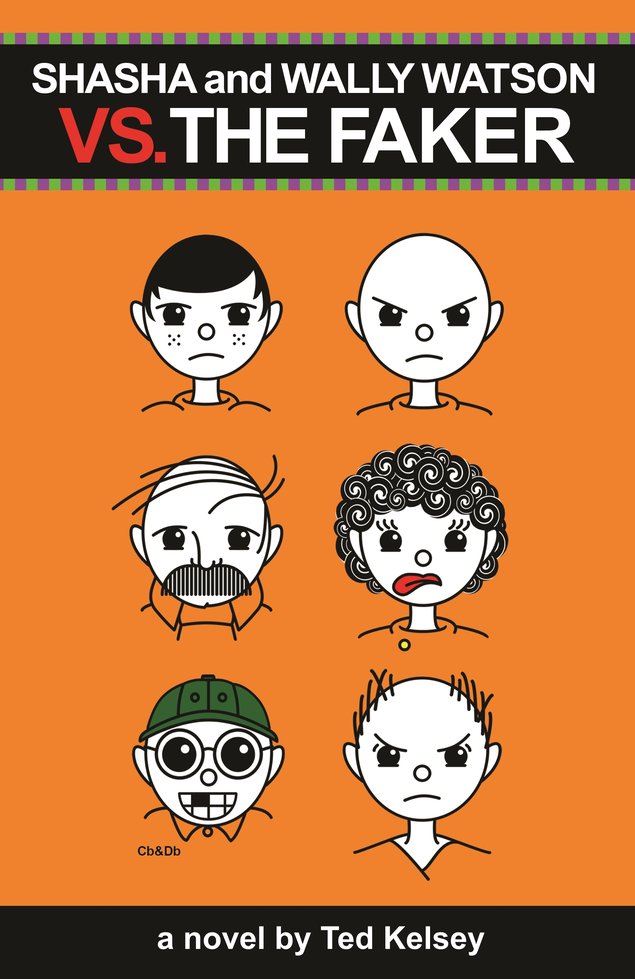 In July 2015, I commissioned a Manuscript Appraisal from Brent Meske, the author of "Super-Nobody".
September 2015, after considering feedback, I contracted Kevin Berry, author of Stim to edit the manuscript.
Also in September 2015, The Awesome Indies group let me know that the book would receive a stamp of approval, and could possibly be eligible for their gold seal.
At that point, I had the idea for the interlocking illustrations. The large image was made in about 10 hours over two days. Then the image was scanned and I've been using image-editing software to select the individual chapter illustrations.
I am now in the final stages. I am making final revisions. I am working on the formatting of the manuscript. This is a little tricky. Especially the kindle version.
In mid November, I will be ready to print the book and release it through Amazon. Rewards will be delivered 1-3 weeks afterwards — in time for holidays :) SEE BELOW
CHANGES TO THE TIMELINE
Nov. 8, I made the difficult decision to push back the publication date to early 2016. The book needs another revision and some reworking of the final chapters.
How does this campaign work? Where does the money go?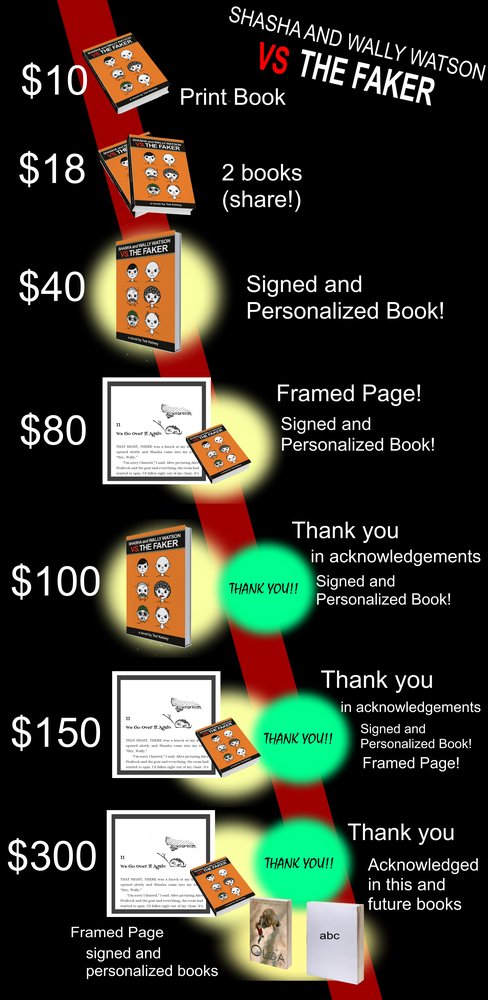 Most of the money I raise will go to the editing and design costs of producing the book. Several professionals, including designers and writers, have been contracted for various stages of the book's production.

Funds are also earmarked for promotion. I will register the book with several fee-based websites, reader's associations, contests, and author collectives. Additionally, to have the book considered by reviewers and bookstores, review copies need to be purchased and shipped.
Finally, my mission is to put the story in the hands of readers. This campaign is seeking a show of support for independent writing. I would like to write and publish additional books, but need support. If I can attract attention to the books I write, I may be able to enter a relationship with an agent or publisher. For you, I hope you see it as a chance to own or give away a first edition of a special story.
THANK YOU!
Ted Kelsey
October 2015
On weekdays, I often wake up early and walk to the train station to write on the train before work. The other morning I filmed my morning walk. The short movie below was shot, near as I can tell, on the 2 year anniversary of the October morning when I started writing the story of Shasha and Wally!