Thank you for your help and support. "Shasha and Wally" has been a long journey for me from the first day that Wally whispered in my ear. It is now 24% funded. That funding includes the cover design.
This weekend I did a 'meet the author' event at Bruised Apple Books in Peekskill. In fact, I had a spot behind the long counter and chatted up customers... I was selling and promoting my first children's novel, Olga.

In a back room of the bookstore (called the 'mystery room' for its collection of mystery books), a 'proof' copy of Shasha and Wally was propped up. I'd left it there in a display while I was at the front of the store. And I want to share with you something. Almost everyone who came into the store to browse picked up the book at one time or another. Something about the orange cover is very compelling in person.
I'm really looking forward to the day when I can present you with a copy! I hope that you not only enjoy the story, but feel proud of supporting it.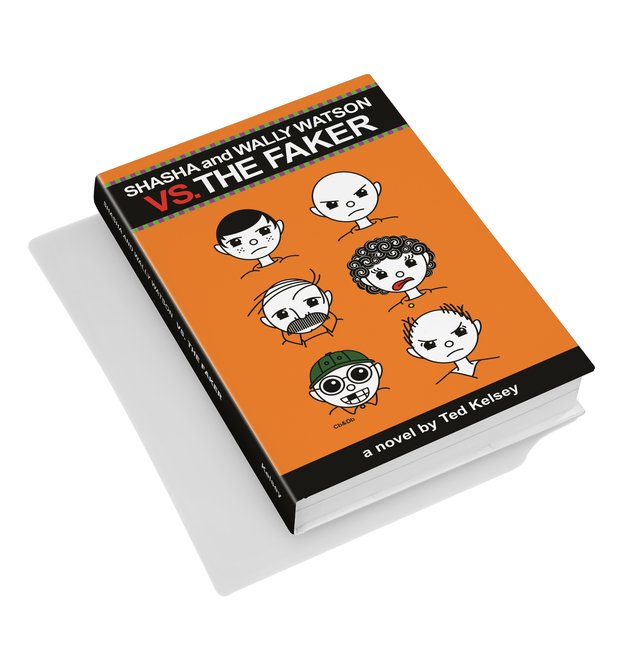 I was lucky to work with the artist Daniel Bishop when I wanted the image to go with the story. It would be a long time, more than a year later, until I felt ready to bring the quirky book to light. His image helped me see how the final product could look. And there is still more to do. Every morning, I still work on the little details. Thank you for your support!
Yours,
Ted