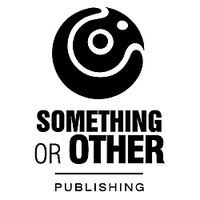 Something or Other Publishing
250 copies • Completed manuscript.
SOOP is a small virtual publishing company headquartered in Madison, Wisconsin, with a core team based in the US and additional contractors around the world. SOOP currently focuses on curating a small number of volumes for publication each year to enable its team to dedicate a great deal of time to working with its authors directly - not just on the manuscript, but also on platform-building and promotion.
Hybrid publisher
Children Fiction, Christian Fiction, Commercial Fiction, Contemporary Fiction, Historical Fiction, LGBT Fiction, Literary Essay, Literary Fiction, Mind & Body, Mystery, Thriller, Horror & Suspense, Mythology & Folk Tales, Poetry, Romantic Fiction, Science Fiction & Fantasy, Women's Fiction, YA Fiction, Art & Photography, Biography & Memoir, Business & Money, Career & Success, Children Non-Fiction, Christian Non-Fiction, Cookbooks, Food & Wine, Communication Skills, Corporate Culture, Crafts & Hobbies, Creativity, Current Affairs, Economics, Education, Entrepreneurship & Small Business, Health, Fitness & Dieting, History, Humor & Entertainment, Illustrated Books, Journalism, LGBT Non-Fiction, Management & Leadership, Marketing & Sales, Mindfulness & Happiness, Money & Investment, Motivation & Inspiration, Nature & Environment, Parenting, Personal Growth & Self-Improvement, Philosophy, Politics & Social Sciences, Popular Science, Productivity & Time Management, Psychology, Reference, Religion & Spirituality, Science, Sex & Relationships, Society & Culture, Sports & Outdoors, Technology & the Future, Travel, YA Non-Fiction, Science Fiction & Humour
Worldwide