IMAGINE
Imagine a world that is a sanctuary, a world where you could live the life you have imagined and create more beauty not less. Imagine surrounding yourself with beautiful products, food and entertainment but knowing that your choices are investing in the future not draining it. What we are sharing in our Sustainability Playbook is that being a Greenie can be very simple and very cool, it is just about creating meaning in your life and shopping and living with a conscience. I started The Foxy Press because I loved beautiful things but I soon realised that no matter how good something looks it can't be beautiful unless all the components of its creation are ethical and thoughtful.
The new revolution is an environmental one and it is up to us as consumers and decision makers to ask some questions. Sustainability should be about regeneration not about maintaining the status quo and in saying that it is a responsibility we all have to take on. For a long while a sustainable life has been left to lefty greenies who were seen as crazy hippies. Well if we want to listen to the best brains in the universe then according to the scientists we all need to become green eco warriors or risk losing the only place that provides us life.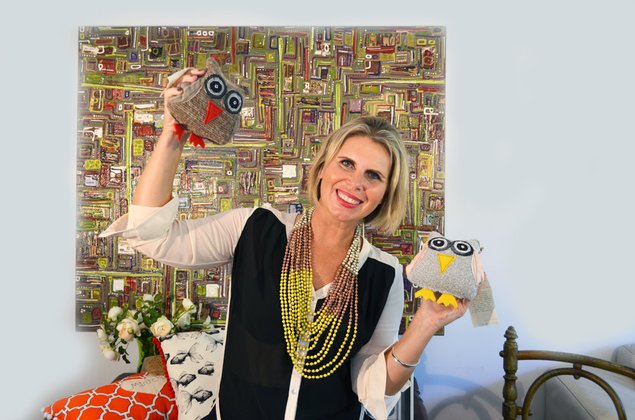 With this in mind I started to look for products and ideas that were beautiful, functional and mindful of the environment and the people who created them. Suddenly I started to really care about what was happening around me. There is a reason we are destroying the environment and it is all about money and greed. This is not going to stop so the idea is to create a new direction for the economy to move in and we have a chance to do that with our consumer power.
If we only shop sustainably and eat wholefoods, (with a little coffee and chocolate thrown in) embrace organic and biodynamic processes and look at how to recycle and upcycle we make a very big statement that will force manufacturers to change the way they do business. I am not a purist and I don't imagine that being an environmental purist would be easy to achieve or too much fun. I will probably never make my own makeup remover, home cleaners and ride a bike (I am useless) but I do what I can as often as I can.
If we could all become eco warriors and wear a silly hat then we could change the world ... imagine that!
I love fashion, make-up, delicious food, living in the city, driving a car. These things will likely always be a part of how we operate and generate joy, however if we bought lasting designer fashion and knew who had made our clothes we contribute to a world economy and raise living standards in poor countries. If we only buy ethical make up that has not been tested on animals we contribute to a reduction in pain and torture plus we reduce the hazardous products we put in and on our bodies. If we eat organic wholefoods we put big GM companies out of commission and we end the palm oil trade and return the natural environment to the ecosystem that will sustain us on earth. If we look at recycling our clothes and waste and upcycle we become creative curators of the world. When we manufacture and create with an eye on the entire process we offer everyone in the chain the respect they deserve and we invest in the future.
I keep finding incredible brands and people who are working tirelessly to bring about change within a modern urban context and so I wanted to offer them a place to share with you, their ideas, brands, processes and the intrinsic beauty of not only what they create but also of how they think.
ABOUT THE SUSTAINABILITY PLAYBOOK
The sustainability playbook is a 200 page, full colour, square, soft cover book that offers a hand picked selection of beautiful sustainable products for you and for your home. It will be printed by a FSC certified printer and we will ensure all printing practices are sustainable.
With special articles written by key sustainable players you are offered insights on how live in harmony with people and the planet. We have included 60 features across fashion, food, jewellery, home and lifestyle categories and this book is going to be a total treat as well as a much needed reference book.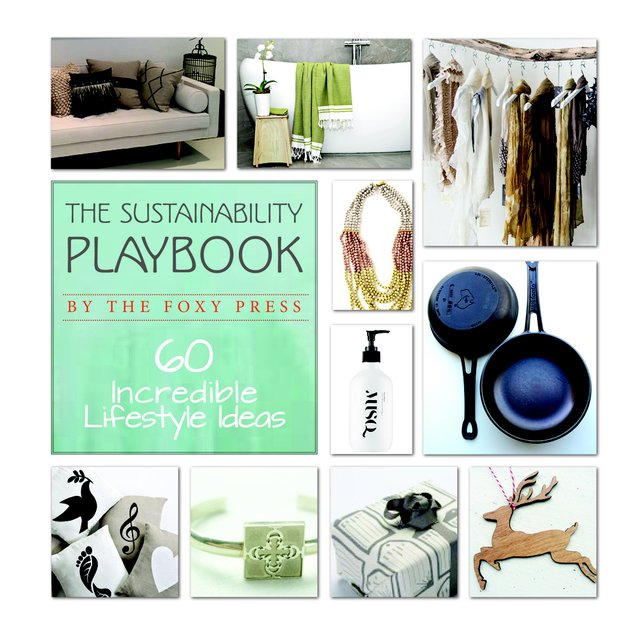 As part of this sustainable visualisation book there are interactive pages that allow you to write down how you are growing and changing your lifestyle month by month, your successes and your challenges plus your tips to share with your friends.
Each week a small change in each person could mean a collective change that is impactful and impressive so we urge you to live sustainably, live beautifully and live joyfully. And support our book because really this is your book. (Inside Page Design Below)
WHERE ARE WE WITH THE PRODUCTION OF OUR BOOK
We have selected over 50 percent of our book contributors and have designers and editing sorted. We will be printing the book at the end of July 2015 and expect the launch to be in August 2015. With your support and the support of our contributors this book will be sitting in your home or business within months.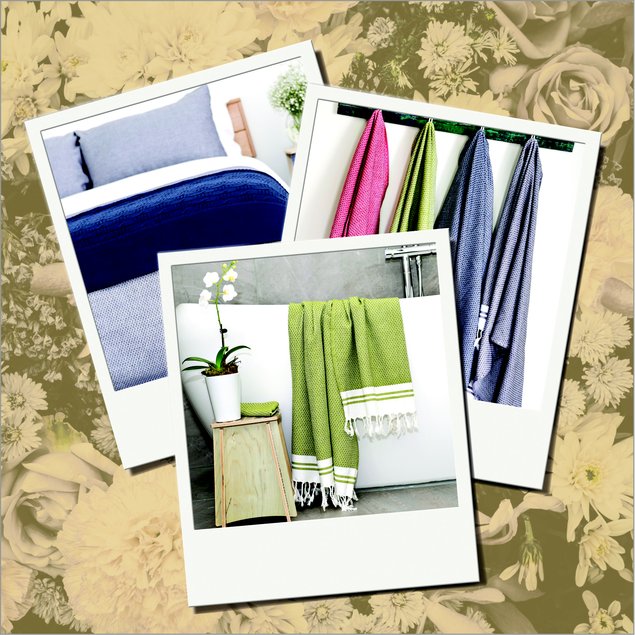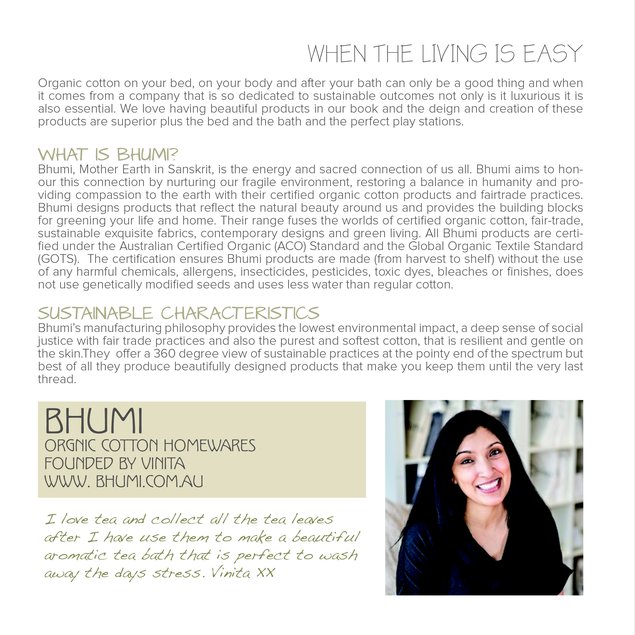 WHAT YOU WILL LOVE ABOUT THIS BOOK
Beautiful products in one easy reference guide
Stunning easy to read book design
Sustainable tips and tricks to make life easy
Expert information on why the sustainable way is the way forward
You get to share your insights with your friends and family
You become a very cool eco warrior
You embark on a clever way to start to make a difference and ensure our planets future
COME PLAY WITH US, ORDER THE BOOK,
SHARE YOUR IDEAS AND BUILD A FUTURE