Synopsis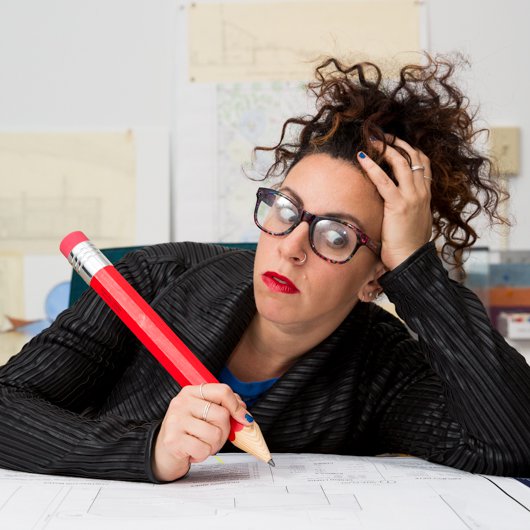 The Best Business Book In The World goes boldly where no woman has gone before. It alleviates all that pressure small business owners feel when they read other business books that suggest all the wrong things. It skips gimmicks and guarantees and helps business owners make smarter, wiser decisions in building better businesses.
In 2017, Jill began to send a daily email to her 12,000+ subscribers comprised of tips, thoughts, anecdotes and tools to help them along in their business-building endeavors. Every day she received incredible feedback. "You hit the nail on the head today, Jill," or "I needed to hear this today!" or "When is your book coming out?" Instead of continuing to let them down, she thought that the best way to satisfy her readers was to publish them in one place. So, The Best Business Book In The World is writing itself. And now, to publish it.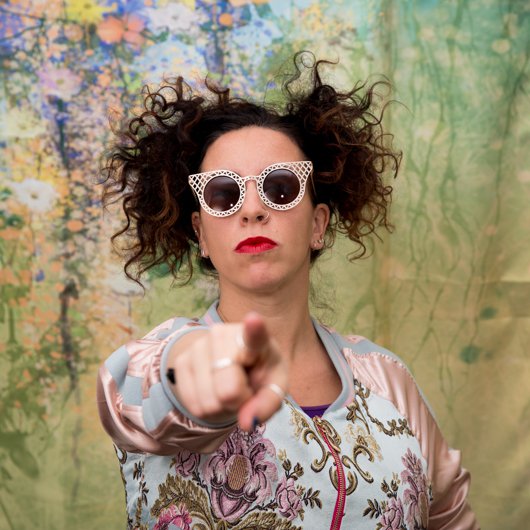 In her first book, Found It: A Field Guide For Mom Entrepreneurs, she wrote a short and funny bathroom read about how mom entrepreneurs can launch and grow their own businesses. It went over well with thousands of members of The Founding Moms, the international organization and third business that she founded and currently runs. It was the companion piece to her TEDx talk, Why Moms Make The Best Entrepreneurs, that has had over 20,000 views to date and was highlighted by Facebook COO Sheryl Sandberg, founder of LeanIn.org.

This is the book that entrepreneurs will read because it fills in the business education gaps not addressed elsewhere. There are the "You can do it!" bibles like The 7 Habits of Highly Effective People and the writings of Gary Vaynerchuk. There are the witty words of wisdom printed by Seth Godin, Brene Brown, Tim Ferriss, and Gretchen Rubin. But there is not yet a business book that addresses the vulnerability and real-deal issues that small business owners who are parents face when they're building a sustainable company. This book combines tip top tips and memorable storytelling all framed in a personable way with Jill's unique sense of humor. She knows that corporations, brands, and the media don't take entrepreneurs seriously, particularly for those whose livelihoods depend on their businesses. That is why her writing resonates with her readers. That is why she is confident that The Best Business Book In The World will act as a call to action for entrepreneurs. She wants to help them build better businesses just like she does every day.
Outline
This book is structured just like a diary. Since it's based on the daily emails that I send to members of The Founding Moms, it will read like a business diary.
There will be no business jargon or step-by-step how-to's. There will be no 7 pathways or effective practices or possibilities or ways to success. This will be the modern woman's journal — heartwarming and inspiring and funny and bold — to encourage mom entrepreneurs to keep building a better business. Each chapter will be extremely short, because as most of our mom entrepreneur members remark, "Who has time?"
Mondays
This day of the week will be filled with messages to kick the week off right. Be they words of inspiration, experiences I've had in the areas of keeping up the good work or not quitting when the going gets tough, and encouragement that she can do this.
Tuesdays
This day of the week will be filled with marketing tips, tricks, and suggestions. From how to create fantastic email newsletters to anecdotes about hosting a podcast to making more videos for social media to generating content, this is the day of the week where more practical suggestions will be made, all in an effort to encourage better marketing practices.
Wednesdays
This day of the week will be filled with stories of customer experience. Readers will be regaled with tales of bad experiences on airlines, apps that failed but customers weren't told, and other observations about how businesses big and small get it wrong and how readers can get it right.
Thursdays
This day of the week will be filled with with all things branding. From graphic design know-how to website layouts to personal voice in writing and in speech, this is where readers will be able to learn the difference between bad branding (too many small businesses fall into this category) and good branding.
Fridays
This day of the week will be filled with notes on writing, on public speaking, and on podcasting. Many mom entrepreneurs are word nerds who love to write about their craft or present on it through public speaking. There will be myriad examples offered about how to improve on all aspects of this area.
Saturdays
This day of the week will be filled with suggestions on self care. Too many mom entrepreneurs overlook this part. From their own health to time management habits to ways in which they can incorporate their kids in their work days, this will be the area where emotional support will be first and foremost (and this is an area where most mom entrepreneurs feel is lacking in the business book landscape.)
Sundays
This day of the week will be all about accountability. Whether it's hiring virtual assistants, hiring your own children, or figuring out how to find an accountability buddy so that you can stay on track, this is where the importance of holding yourself accountable will be made loud and clear.
Audience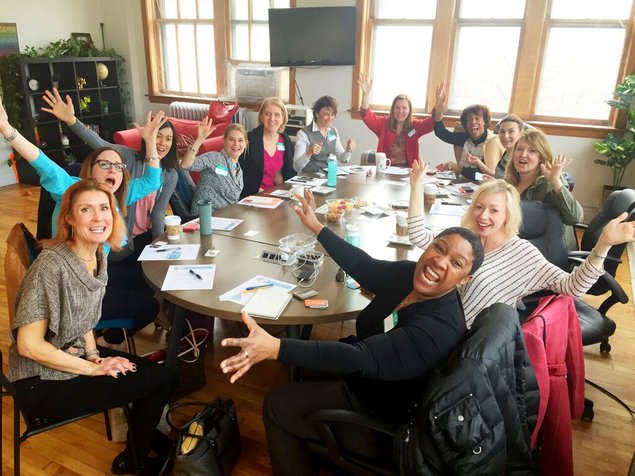 This book is for mom entrepreneurs who are in their first 1-10 years in business. They have a handle on the basics, having just launched or having run their company for several years, but she can't quite wrap her finger around how to wear so many hats, how to manage her time, how to find support in her endeavors, and how to do it with kids in tow. She's probably read plenty of business books that offer practical, actionable advice but that doesn't entertain any notion of her having a family. She may have read women's self-help books to find the emotional support that she's not finding in her day-to-day, but those books don't assume that she may be founding an entire business on her own.
According to a 99designs study of mom entrepreneurs in 2017, over half of the moms surveyed are married, over 40, run a business and are the primary childcare provider for their kid(s). The majority of them started their business after having kids. They cite flexibility as a key reason that they launched something and they have a network of fellow entrepreneurs.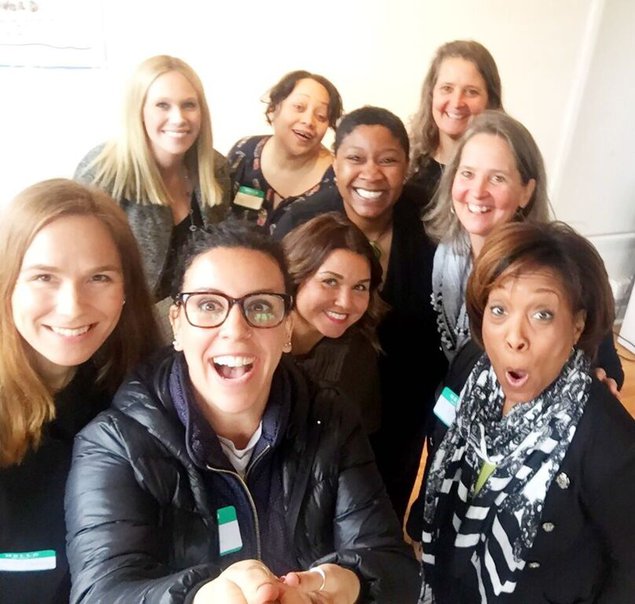 Women owned 30% of all US businesses in 2007 which grew to 36% in 2012 (US Census
). This same report told us that there are 9.8 million women-owned businesses in the US of which 89.5% have no employees and collectively they made $182.2 billion. These are not small numbers, even though they should be higher.
Even without looking up studies and data, I can tell you from the 8 years of experience that I have working day in and day out with mom entrepreneurs that they all have questions about how to build a better business and they are not only focused on how to build the practical side of things (think marketing, branding, and the like.) They all carry fear and guilt about how to build a better business. A lot of the confidence they have is not based on their winning strategies or their amazing websites or the fact that they are building brilliant businesses that are making solid profits. They have the confidence because of their networks, because of supportive partners and friends. They need emotional support just as much as they need practical tips. I want to show them that they are not alone. I want to tell them what I've experienced in my 12+ years as a serial entrepreneurs and have them find support in the words that I write, too.
This book is a collection of thoughts based on my experiences and prove to be inspiring, helpful, and resonate with my readers. It is something missing in the book landscape for small business owners who are proud to be mom entrepreneurs.
Promotion
Jill runs a promotion machine.
Combined social media following of Jill Salzman, her company and her podcast is 133,000+ fans and followers. This does not include her email list of 11,000+ subscribers. And this certainly does not include the email list sizes of partners throughout the year. She's been included in emails thanks to Yelp, Dove, Daily, and even Facebook COO Sheryl Sandberg's Lean In Organization mailing list, where she included Jill's TEDx talk.
You can view the extensive list of media coverage that The Founding Moms and Jill herself has received from print outlets, blogs, podcasts, and more. She wrote a piece for the New York Times and appears regularly on NBC5's TV show Windy City Live where she hosts a segment showcasing products made by mom entrepreneurs.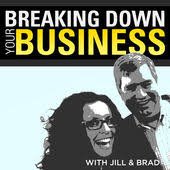 Every week she co-hosts the Breaking Down Your Business podcast where she and business consultant Brad Farris tackle the most complex small business questions of our day like "Why can't I hire competent employees?" and "How do I take over the world?" all wrapped up in 20 mins of 41% mediocre business advice and 54% tomfoolery.
Between her mailing list, social media presence, regular TV and news appearances, mailing list swaps with other brands, and her weekly podcast hosting, she is able to promote whatever she does tremendously well.
Competition
"She is the Seth Godin for women." -several entrepreneurs who know things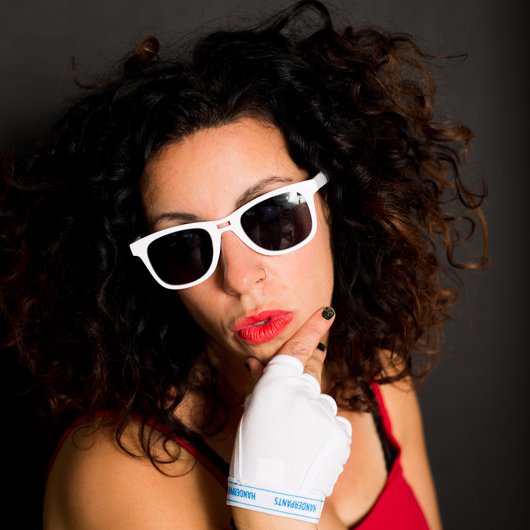 Moms Mean Business: A Guide To Creating A Successful Company and a Happy Life As A Mom Entrepreneur
By Erin Baebler and Lara Galloway**
Published by Career Press in 2015
The premise of Moms Mean Business is presented in their question, "What does it take to be successful as both a mom and as an entrepreneur? Moms Mean Business gives existing and potential mom business owners the encouragement, advice, and healthy dose of "how-to" they need." This how-to guide is not just important for mom entrepreneurs but it's necessary for most of them. That said, The Best Business Book In The World is not a how-to guide but rather a humorous daily diary of anecdotal evidence and support beyond the how-to's and the tools and the plans to guide readers.
#MomLifeIn: 7 Essential Lessons for Building A Million-Dollar Startup as a Busy Mom
By Leah Cupps
Self-Published in 2017
In this book, Leah shares the 7 principles she learned that made her wildy successful. These principles are what set her apart of other momprenuers and laid the foundation for her success. How does The Best Business Book In The World differentiate itself? Jill's not gunning to advise readers to build million-dollar startups. Quite the contrary. She believes in stable, life-long businesses, not all of which must have million-dollar goals. Similarly to Moms Mean Business, this book offers to-do lists and plans and development strategies, but The Best Business Book In The World steers clear of the how-to's from Jill's first book, Found It: A Field Guide for Mom Entrepreneurs and introduces the mature storytelling capabilities that Jill has to relay warnings, inspiration, and ways to do it better that works for her.
Mom Boss: Balancing Entrepreneurship, Kids & Success
By Nicole Feliciano
Published by Mango in 2016
Mom Boss is a great read. It points out that being successful isn't about degrees or sacrifices, it's about balance and power. It's where instinct meets intelligence. Every mom has it in her to be a badass business woman. Nicole Feliciano charts the course for building a successful career without sacrificing being a great mom. Where Nicole covers sacrifice and badassery, Jill is going the other way. The Best Business Book In The World is not a call to arms, it's not written to urge the reader to prove her worth or make sure that she is on a path to greatness. It merely suggests that she should continue to do what she is already doing, but see things differently and know that she is not alone.
Odd Mom Entrepreneur Out: Eliminate Guilt, Grow Your Business & Elevate Your Life
By Rachel Olsen** and Flesche Hesch**
Self-Published in 2016
Odd Mom Entrepreneur Out is a guide for mom entrepreneurs who want to eliminate guilt, grow their business and elevate their life. It highlights experts who built upwards of 7-figure incomes. It's filled with business and parenting tips. All of that is fantastic. But The Best Business Book In The World is different because it is not geared towards only go-getters who want massive incomes. It is for every mom entrepreneur, no matter what her financial goals, who wants to build the best company her way.
Going Beyond Mom: How To Activate Your Mind, Body & Business After Baby
By Randi Zinn** and Melinda Blau
Published by SkyHorse Publishing in 2017
Randi's book is a guide for mothers looking to jump-start their business ideas by finding connection from within. The 1.2 million women in America each year who choose not to return to traditional work after having children have found themselves filled with an unexpected creative energy, but lack the knowledge and network to tap it. I highly recommend Randi's book, but while it is for the same market, The Best Business Book In The World is not geared towards women looking to jump-start their businesses or find connection from within. It's for women looking to organically and methodically build their businesses — no jumping necessary — and find connections with one another outside of themselves.
**All of the authors' names above are starred if they are current or former members of The Founding Moms