Hello you!
The last time I shared an official update, I was expecting to deliver a book to you in September.
Don't worry - you haven't missed anything... as you'll know if you follow me on social media.
As with human babies, it turns out that far greater forces than my own head are at work when it comes to delivering book babies. They come when they are meant to and they suffer with few problems if they arrive when they're ready :)
And so it is with my book.
Circumstances outside my control meant that the timescales have shifted. You will be glad to know that the end is in sight and I know that because of this: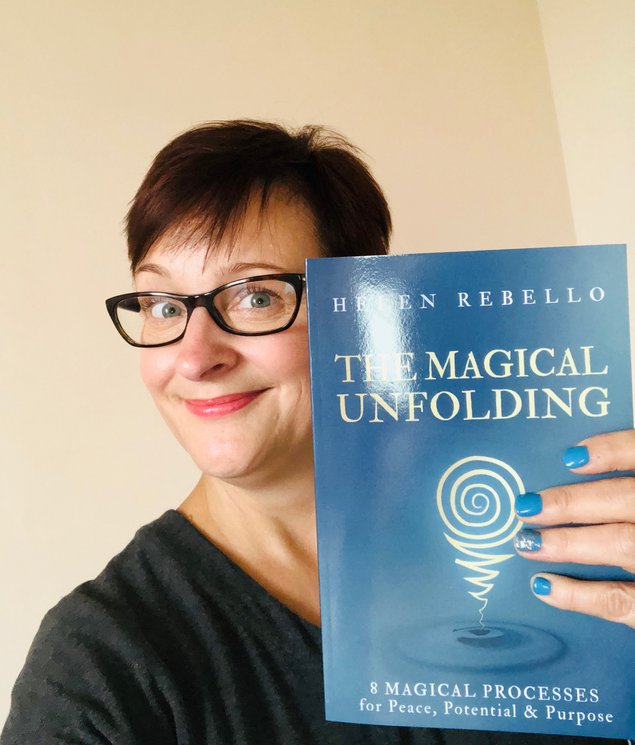 The gift of extra time also helped me share the book with some extremely generous peers, who previewed it for me before it was edited. Waiting to hear their thoughts was nail-bitingly scary - especially as I look up to several of them! I had no idea if the book was any good outside my head... however it genuinely touched their hearts and their reviews made my eyes leak :)
In one case, the book created lightbulb moments before it was halfway through and as a result, my friend is experiencing more peace and certainty than she was before.
The magic we can all access in our world is not to be under-estimated...
In January every year, I do an oracle card spread for the year (yes I'm a hippy!). When I looked at the cards for October, I discovered that card said "Shine Your Light - thank you for helping me share my light with the world."
Which is hopefully what I'll be doing on 29th October, my 'official' launch date, all being well!
I'll do everything I can to get your books to you by then, or as close to that date as is feasible and you will get your digital copies at the end of next week :)
I was clearly never meant to share the book in September after all. This shouldn't have surprised me, because everything that is important in my life has happened in October for the last 18 years since I met Mr R!!
After the slightly crazy launch period, I'll be in touch about any additional bonuses.
Let me know if any of your details have changed for digital books and physical book deliveries as appropriate. You can email me at helen@helenrebello.com (emails to my old address will still reach me).
With love and huge gratitude for your patience,
Helen xxx
ps have you seen my new website at https://www.helenrebello.com