Happy Tuesday you very lovely people,
I have news!! But first...
I'm emailing you from the new Rebello pad! Tomorrow we will have been here a whole 3 weeks :) Here's my new writing space with a view...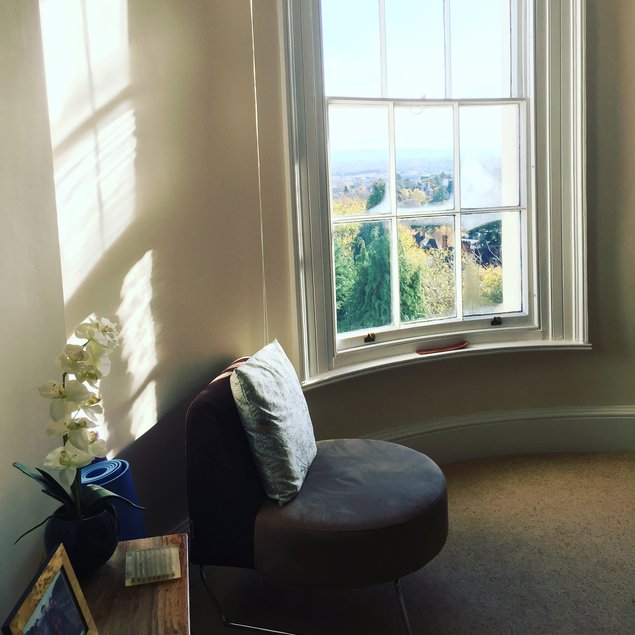 We moved in just in time to organise ourselves before we leave for India for 4 weeks... which is why my original plans to let you into my new Facebook group got a little (lot) derailed!
I like to see the gift in all things, so am choosing to view this as an opportunity to gather views on what would be most useful for you for me to offer in this collaborative, collective group space. If you haven't already offered your thoughts, please tell me what you want right here (thank you!)
I will be launching the group upon my return in January - which is a beautiful month in my world for honouring the winter desire to retreat, be quiet and reflect... which is exactly the theme for the opening month. Sound good? There's no obligation to join - but if you'd like to, I'd LOVE to have you :)
So the news you're first to hear... *imagines drum roll*
After many many conversations and emails back and forth with various publishers, I realised my perfect publisher was sitting under my nose the entire time. With huge gratitude and much respect, I am delighted to share that my book will be published by Make Your Mark Global, with the wonderful Dr Andrea Pennington at the helm.

It wasn't easy saying no to some of the other publishers that offered me contracts, but I know without doubt that this is the right decision for the book, for sharing the work I'm here to bring to the world, and for helping me create strong foundations from which to do that.

The Magical Unfolding book will remind you that the way you think things will occur, and what you think you want, is rarely what actually unfolds; and when you learn how to yield to that and relax more into the flow (rather than fight it!), you will, without doubt, see more magic in your life.
I will update you soon with an idea of timescales for the book and you can expect to see a direct email from me about your pre-order bonuses before I head off to India... exciting this life isn't it!
Keep noticing the magical moments in your life,
With love and gratitude,

Helen xx
ps apologies again if you're signed up for my newsletter as I'll be sharing this news tomorrow with my Tranquil Tribe, so you'll see it twice.... but you will get to see other stuff too!