Hello there lovely souls,

I've been quietly working away on my book since I got back from Goa in mid January, and when I'm in creative mode, I pretty much retreat into my virtual cave. I realise I've been maybe TOO quiet - but to be honest, this has always been the only way I can do it! I call it wearing 'horsey-blinkers' ;)
Apart from social media updates and my weekly Facebook Live sessions, I've been a quiet mouse, not helped by being knocked down by flu for a couple of weeks. The Universe has a way of making sure you don't get sidetracked doesn't it! Thankfully I'm slowly getting my mojo back :)

Which is good - because there are a lot of exciting changes coming this year - not only me releasing this book - the work of my heart and soul - but also in my business and what I offer moving forwards :)
Here's a sneak peak: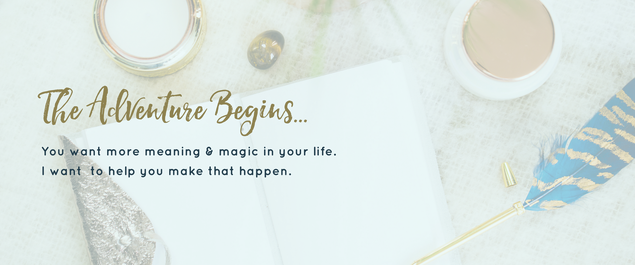 What do you think?! Hope you like it :)

---
Speaking of resources, you may remember I intended to open my new Facebook group by now, and email you about your pre-order bonuses, but in the interests of being 100% present for you (rather than inside my head & heart constantly creating words!), I've decided to postpone this until I've finished the manuscript.
Later today I'm talking to my lovely publisher to confirm the publication date and edit timescales. How exciting is that!!

Once I know more, you'll be first to know and then I can work out the pre-order bonuses details and dates too :)
If you have any questions or simply want to share your thoughts and tell me what you're up to, I'm just an email away - it's taking me a little longer to reply right now as my inbox distracts me from the cave - but I will get back to you as soon as!
With love and gratitude as always for your support and presence,
Helen xxx
p.s make a mental note right here and now to notice something magical in your surroundings - I guarantee it will enrich your day. No effort required :)