It's mid-1990s Silicon Valley. 19-year-old Kat has lost her entire family. She confronts an identity crisis unique to that era. Social media algorithms cannot define her—but her family mythology might.
| | |
| --- | --- |
| | Literary Fiction Coming-of-Age, Family Saga |
| | Houston, Texas |
| | 84,000 words |
| | 100% complete |
| | 14 publishers interested |
Synopsis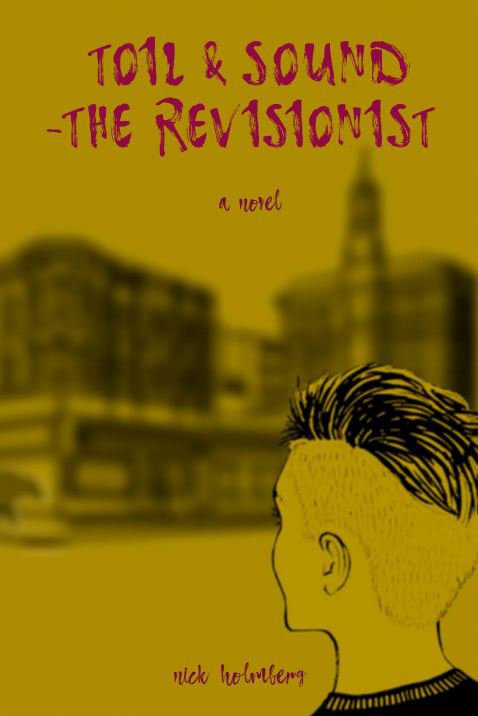 Kat then goes to New York City to find Oso, the only other person who can reunite her with her past. Over the course of a year—and many hesitations to actually meet with Oso—, she tells her life story to two different people, interlacing personalities and histories that are not necessarily her own.
Be assured, however, this is not another New York City novel—the last thing this world needs. Kat's narrative is set in places like the shores of Oakland after the 1906 San Francisco earthquake and Depression-era farming communities of California's Central Valley. Most of Kat's story of her own up-bringing takes place in and around the south Bay Area, nearby coastal areas, and San Francisco.
This is the first of a two-part series that explores the very nature of identity formation before the internet era changed it forever.
Outline
***CAUTION: Spoilers***

Throughout most of the novel, Kat is telling her stories to Lilly. Each subchapter reveals a new story pertaining to Kat's past.
The opening section is outside the chapter structure. It starts at the end [September 1997]*, indicating that Kat is about to leave Lilly after a year together. But how does it come to that?
*bracketed info indicates the year(s) being discussed in subchapters & main events of given chapter. They are for outline purposes only. Also, chapters and subchapters in the final product, should not be numbered or named. This is, after all, an oral history.
Chapter 1 [Kat's first week in NYC; Alma's Disappearance]
i. [early September 1996]: We learn of Kat's first time having sex with a man (Berlin) in a hostel on 103rd and Amsterdam; Berlin leaves, and Kat reflects on her reason for being in NYC. We get an indication of Kat's bookishness.
ii. [late August 1996]: Berlin (Desert Storm vet) introduces himself to Kat in New York City's Bryant Park. In turn, we get an idea of Kat's self-consciousness about her looks, the way she talks, and the fact that she has struggled to tell her own story.
iii. [early August 1996]: There is a party for Alma (Kat's best friend) thrown by Alma's boyfriend, Loskie. In the middle of the events at the party, we learn of Kat's summer fling. Loskie threatens the two young women. Alma helps Kat escape. Alma disappears and cannot be contacted.
Chapter 2 [Jose's History; Kat's Early Life]
i. [early September 1996]: Kat's accidental tourism with Berlin at St. Patrick's Cathedral in Lower Manhattan, which reveals aspects of Kat's relationship with her father (Jose) and his influence on Kat's personal narrative.
ii. [1945-1976]: Jose's story up to the point when Kat is born (indicating the influence of Jose's penchant for myth-making). Young Jose migrates from Bakersfield north to the Central Valley of Northern California. He meets Clara. They have Oso. Jose and his family move to downtown San Jose. Kat is born.
iii. [1977-1979] Clara becomes Alma's nanny. Description of growing up in downtown San Jose with an almost non-existent father (who wanders the streets when he's not working), an unpredictable older brother (who terrorizes the little girls and his mother, Clara), and Clara (who tries to keep Kat and Alma safe).
iv. [1979] Oso starts kindergarten; questions arise about why Kat is telling her story and how she can include the type of detail she can about her first few years of life.
v. [1980-1983] We learn of bus trips which Clara would take Kat and Alma over to the beaches of Santa Cruz, north of Steamer Lane surfing spot. There emerges an early indication of Kat's lack of confidence.
Chapter 3 [Moving toward Peace (A Year With Grandpa Jonah)]
i. [1984; 1906-1938] Granddad Jonah comes to live in their 2-bedroom apartment. We learn his life story, starting on the banks of Oakland in the days following the San Francisco earthquake. Eventually he marries Irene, and they move to the Central Valley, where Jonah buys land to start a small vineyard. They raise a large family.
ii. [December 1984] There is a fight between Clara and Jose during the Christmas holiday week. Jonah somehow brings Jose to his senses. A time of peace ensues between Jose and Clara.
iii. [December 1984] There is a horrifying set of events at Alma's grandparents' large house in the Santa Cruz mountains. To Lilly's disbelief, Kat says that Clara blackmailed Alma's parents into having Alma come live with her family. Now there are six people in a two-bedroom above 3rd and Santa Clara streets.
iv. [March 1997] Kat recovers from a panic attack brought on by revelations about Alma.
v. [1985] There is a period of peace. Oso wanders the streets for hours, days at a time; Clara, Jose, and Jonah start a nightly ritual of drinking wine after the kids have gone to bed.
vi. [1985] Jonah dies. Consequently, the peace shatters.
Chapter 4 [An Expanded History (Clara's Story & Jonah's Cowardice)]
i. [1985; 1938-1967] Summoning the spirit of Jonah in order to continue trying to answer questions about her own identity, Kat tells of Clara growing up in the Central Valley and a close relationship with a sister named May. Clara stays on the vineyard well into adulthood. We learn of the threat of buyout by a large winemaker. The subchapter ends with an argument between Kat and Lilly regarding Jonah's cowardly content of character.
ii. [1985; 1967-1973] More from Jonah's life: of Irene's downward spiral toward death, of selling the vineyard to the large winemaker, of staying on the same land to raise the winemaker's crops, of May's death in Costa Rica, of Clara's possible disdain for Jonah's cowardice.
Chapter 5 [A Return to Chaos: The Aftermath of Jonah's Death (Clara's Disappearance)]
i. [1985-1986] Details about the aftermath of Jonah's death: Jose wandering the streets, Oso looking for him at all hours, Alma caring for the grief-stricken Clara. Oso drags Jose back to the apartment, and a fight ensues, Oso beating Jose into a pulp.
ii. [1987-1989] More of the aftermath of Jonah's death: Oso starts to sleepwalk, Clara never returning to her role as the protector.
iii. [1990] Details of infrequent trips with Clara and Alma on the train to San Francisco and subsequent wandering of the neighborhoods.
iv. [1990] Jose beats Clara and Clara's subsequent disappearance during a trip that took them to the cliffs above the Golden Gate Bridge on the grounds of the Presidio.
v. [1990] More details of the day Clara disappeared.
Chapter 6 [Chaos: the New Normal (Jose's Death)]
i. [1990] More on the aftermath of Clara's disappearance: the investigation into Jose's possible involvement, the involvement of Child Services.
ii. [1990] Oso takes charge of the family after Clara's disappearance, as Jose becomes even less reliable, a brief characterization of the girls' time at school (mostly middle school).
iii. [1990] There is an incident at school involving class and race with a rich girl named Marlene, with whom there is eventually a physical confrontation.
iv. [1990] During her suspension, we see Kat and Jose's relationship continue to thaw as she learns a more detailed story of Jose's childhood in Bakersfield and eventual meeting of Clara.
v. [1991-1994] We get context for Oso's involvement in various protests, most surrounding the treatment of the homeless, as big tech money starts to move into the Silicon Valley. Jose's continued warming of his relationship with Kat; the four seem like a cohesive family unit
vi. [1994] There is a violent altercation between Jose and a homeless man.
vii. [1993-1994] Kat and Alma's isolation continues in high school; Alma's sketching & Kat's continued despondency; Jose disappears again after Alma says something to him.
viii. [1994] Kat talks about her guilt for not going to look for Jose.
ix. [1994] Alma implicates herself in Clara's disappearance; Alma looks for Jose, eventually, finding him at the church; he stays the night there. He dies overnight. Roles suddenly shift, as Alma becomes despondent with guilt, Oso starts sleepwalking, and Kat becomes the one to try and keep the family together.
Chapter 7 [Cling to Someone: Kat and Alma Move toward Adulthood]
i. [1994] Enter Loskie, his dating of Alma, Kat's tagging along with them at parties. Oso leaves SJ for a job in Yosemite; Kat's guilt about not trying to dissuade him.
ii. [1997] A brief interlude about faith and doubt.
iii. [1995-1996] During the summer and academic year after high school graduation, Kat gets a job, takes a couple classes at the university, and finds a new place to live in downtown SJ. Alma moves to Santa Cruz with Loskie; a few months later, Alma shows up at Kat's apartment after a fight with Loskie. Kat cares for Alma in her despair. Loskie finds Alma; Loskie moves in; an Alma DUI accident; Kat moves out.
Chapter 8 [Connection & Reconnection: Kat Meets Oso's Girlfriend & Reunites Briefly With Oso]
i. [July 1997] Kat finally goes to Oso's apartment at 164th and Amsterdam. At the studio apartment, she is greeted by Camille, a recent sociology undergraduate; she tells Kat what Oso has been up to in the last year and a half, which essentially amounts to being an activist for homeless folks in the Lower East Side.
ii. [July 1997] Kat continues to tell about her visit with Camille. Camille tells about meeting Oso while researching a paper; they finally move in together in Washington Heights; there is a conflict of ideas, a break-up, a reunion, and Camille's pregnancy.
iii. [1994] Kat tells of Oso's rendering of Kat's birth on a sidewalk.
iv. [August 1997] Kat tells of finally meeting up with Oso.
Audience
ages 19-55
While there are elements of fiction in the novel that adult readers of all ages will appreciate, my target audiences are Gen X-ers, Millennials, and older Gen Z-ers. These demographic groups read far more than any other adult demographic (Pew Research Center). Having said that, there is a case to be made for gearing the marketing of my book toward women simply because they read more than men (Penguin-Random House). Most importantly, regardless of gender, these generations--given the time in social and cultural history in which they have lived--would be particularly interested in the theme of identity, a topic so frequently a part of modern public, as well as literary, discourse.
It is worth noting that several successful contemporary books about identity (e.g. Ko's The Leavers and Bulawayo's We Need New Names) were simply designated as "Adult Fiction" even though they share many characteristics of "New Adult." The reason for this is likely that books marketed as "Adult Fiction" sell far more than other genres; also, "New Adult" often is linked to explicit sexual and romantic content, aspects that are not the focus of Ko's, Bulawayo's, or my work. Though there may be an advantage to simultaneously marketing a book in two different genres, my novel would be most appropriate if sold as "Adult Fiction."
Author
It could be said that Nick's entire life has been lived to write this book.
While growing up in the Central Valley of California, he spent a fair bit of time in what is now known as the Silicon Valley; it was the first major American city that he was steeped in. Santa Clara Valley—and its nearby mountains and ocean—captured his imagination long before the advent of the internet era. The people's history of the bygone agrarian and canning industries in the area intrigued him so much that he ended up moving there in 1995 for undergrad at SJSU—just north of Steinbeck Country. Nick read various world literatures with guidance from a wide variety of scholars, but studying Steinbeck—a master of empathy—under Susan Shillinglaw was key to his development as a student and a writer of fiction.
Though it was in San Jose that Nick explored and observed his first adult influences in literature, art, music, and diversity, it was a gap semester at the age of 20 that informed his writing in a way university could not. He traveled solo for the first time, surviving on about $2,000 in busser/waiter cash and meeting people from all over the world; writing in earnest over those two months; staying in hostels; and traveling by bus and train. Ultimately, he produced what would later become material for the now-completed second volume: Toil & Sound—the re-placement.
Before he moved to New York City in 2003 to pursue an M.A. in literature and creative writing, Nick wrote his first successful short story. It was part of his application to CCNY and was a short story that tested the bounds of his empathy. Someone whom he was close with at the time was attempting to figure out issues related to sexuality. He processed this by writing from a perspective that, in some ways, resembled this person's perspective. What he wrote for his CCNY application morphed into what now exists as part three of chapter one in volume one: the forthcoming Toil & Sound—the re-visionist.
If Nick's social consciousness was still in a somewhat nascent stage when he moved to New York City, living for a year in the Washington Heights neighborhood of Manhattan opened his eyes. It gave him a real sense (however limited) of being an outsider: he may have been the only white person in a half mile radius. This and other cultural experiences in NYC entwined fortuitously with his courses. And these factors dramatically affected creative choices he made in Toil & Sound. He studied in depth the work of the South American and Caribbean magic realists; beyond the early slave narratives, he dove deep into the African-American canon.
Nick moved to South Korea in 2006. Among other things, he was fortunate to find new experiences and people. His lifestyle also allowed him the solitude needed to write. He expanded his book ideas over the course of four and a half years; he completed the first draft of his two novels. Since then, he has continued to read widely and write online about intercultural and social issues.
Promotion
Since I started putting my campaign together in October 2017, I have been engaging my social media friends (Facebook friends = 500+) in order to build awareness of the project. But, given the current uncertain future of Facebook, I have also diversified my strategy by using Twitter, Linked-In, YouTube, and good old-fashioned email. Goodreads has been another great way to see what books people are reading and to engage these people in conversations.
For several months now, I have drawn attention to my archives from 12 years of online writing through my most recent writing. Currently, I am sharing more about myself as a writer, a reader, and a first-time book promoter. This platform specifically has helped me establish myself as a serious writer among the potential readers in my general internet orbit. I will continue to maintain this page with new content as I navigate the modern publishing world. Incidentally, I am currently in the early development phases with a colleague in order to update my author website.
Given that I have a background in literature and a fondness for the art of conversation about the social contexts in which books live, I have included virtual and in-person sit-downs in certain packages of my campaign. To that same promotional end, I plan to do readings and signings in several of the metropolitan areas I have lived and therefore have readers: San Jose, New York, Chicago, and Houston. The fans in each of these cities also will act as my regional promotional ambassadors.
Finally, I have maintained relationships with several published writers who could write promotional blurbs for the book.
Competition
We Need New Names (Regan Arthur Books, 2013) by NoViolet Bulawayo
Told from the perspective of an adolescent girl from Zimbabwe who eventually comes to America, We Need New Names is a coming-of-age story for this era of hyper-globalization. While I do not deal with the effects of moving across the world in Toil & Sound, I examine comparable neither-nor identity issues. Though in a much different practical approach, I use a similar narrative structure as Bulawayo that includes short sub-chapters with a voice that may or may not not be attributed to one individual.
The Brief Wondrous Life of Oscar Wao (Riverhead Books, 2007) by Junot Díaz
This is the story of a bookish, lonely, over-weight Dominican teenager in urban New Jersey. Díaz looks at the revolutionary actions against the Dominican dictator Trujillo and the resulting curses on Oscar Wao's family due to their involvement in that revolution. The scope of Toil & Sound contains several brief historical accounts, but it does not deal in depth with any particular one like Oscar Wao does. However, the use of history to extend themes like love and isolation are resonant in both books.
The Vegetarian (Portobello Books, 2015) by Han Kang

Kang takes the reader on an exploration of the physical, emotional, and familial consequences of what amounts to the main character Young-hye's act of revolution against the mores of Korean society. Young-hye makes a decision to completely alter her lifestyle based on a violent dream she has. Similarly, my main character, Kat, may or may not be influenced by often disturbing visions. Unlike Kang, I more closely examine how a person's upbringing may influence the actions she takes while growing up and how that influences her coming-of-age at 19 years old.
One Hundred Years of Solitude (Harper & Row, 1970) by Gabriel García Marquez
One Hundred Years of Solitude is a sweeping family saga that follows seven generations of the Buendía family in Columbia. The novel blends history and myth in a way that indicates a unique reality of many Latin-American cultures in which magical realism genre originated. Though not nearly as broad in scope or disorienting in presentation, Toil & Sound contains some structural and thematic magical realist elements present in One Hundred Years of Solitude, a book that forever changed Latin-American literature and holds sway in the multicultural literature of America today.
East of Eden (The Viking Press, 1952) by John Steinbeck
In John Steinbeck's opus, we are told a family saga of the intertwining stories of two families (the Hamiltons and the Trasks) in the Salinas Valley; I also use the Northern California agrarian scene of the 1930s-1950s Central Valley as a backdrop to tell how two characters' families meet. Steinbeck uses Biblical lore and actual family history to explore the theme of free will. Conversely, organized religion plays a minor role as a foil against which I examine the consequences of action and inaction.
Sample
Chapter 2
I didn't come here looking for you. Or someone like you.
I needed a job and a place to stay, so I answered your ad.
It's been six weeks since I saw Alma.
I stood at an intersection. As I waited to cross, I thought how quickly the scenery changes when you're walking through downtown San José. I think it's always been that way, but I'd never really noticed it before. On one side of campus, new and old business towers in downtown proper are interspersed with giant cranes. Through the university there is the confused mass—an angular library looking like a hospital, a vine-covered lecture hall looking like a church, brick-arched faculty offices looking like classrooms, a white-stuccoed classroom building looking like a Spanish-mission, red brick dorms looking like prison cell blocks. On the other side of campus begins another confusion: old Victorians, Craftsmans, and square apartment complexes—all in various states of disrepair.
As the detoured evening rush hour traffic bottle-necked along the road, I felt my stubbly scalp; even after a few months, I wasn't used to it. From the little white house across the street, a long guitar solo danced with the sound of grinding gears and idling engines. The odor of charcoal and lighter fluid mingled with the vapors from the traffic that passed in front of me.
Alma sat on the front steps. Her navy blue tank top, loose blue jeans, and black Doc Martens made her white skin glow. Her shoulder-length, platinum hair caught the light of the late-summer afternoon sun. She was talking with a young woman in a pale sundress. After I crossed the street, I heard a bike bell and jumped out of the way of a young little dirty-blonde hellion. She'd come careening around the corner, riding through some well-worn tracks on the corner of the lawn of Alma's rented corner house. With her own sundress flapping behind her, she laughed a wicked laugh as she tore off down the sidewalk.
"Alexis!" yelled the woman. She started running after the little girl on the trike. She stopped for a second and yelled to me, "Sorry." I waved and smiled. The woman turned around again, grumbled, and ran off to catch Alexis.
"That her mom?" I asked Alma.
"Yeah," Alma said, her black eyes following the pursuit. "Name's Autumn. Nice lady. She's moving soon to be with her sick grandfather. I wish I could adopt that kid."
"It'd never happen."
"Jesus, Kat. I know."
"New hair?" I said, wondering if she'd notice mine.
Alma smiled a little as I kissed her on the cheek. She smelled of sandalwood and cigarettes.
She said, "Yeah. Cut it out of boredom. Besides, my natural shade was dirty-looking. Thought I'd brighten things up a bit."
"It worked," I sat next to her, "Whaddya doing out here?"
"Place is crawling with people. And Loskie." Her face twisted. She lit a cigarette. "Has he always treated me like this?"
I opened my mouth, took a quick breath, pressed my lips together.
Alma continued, "He keeps sending me to the corner store for something. I must've gone five or six times today—beer, wine, wine-opener, ice, garlic. Fifteen minutes ago he told me to get him another bottle of Jack. I've been sitting out here ever since." She paused. "Enough of my goddamned drama. Where've you been all summer? Why didn't you drive here?"
"In this traffic? I wouldn't've driven even if I still had the car."
She gasped, "You sold the '66? What the hell?"
"Yeah...I just couldn't afford it anymore." I grabbed Alma's cigarette and took a drag.
"Hey, cool hair. It highlights your ears." Then she turned to watch the traffic. "So where'd you go?"
I hesitated. I gave back the cigarette, watched a beat-up Datsun pickup lurch and stall in traffic. "Traveled a little up and down the coast, spent time in San Francisco. I wanted to go to New York City but it'd be tough to find a job."
"I don't understand your fascination with that city," Alma said, crossing her arms and scratching her shoulders until dry skin flaked. "What kind of self-loathing makes you want to live in the filth of all those people."
"I guess Oso's living there now." Oso's my brother.
"Oso? Really? I didn't know he turned up again."
"Yeah. Thanks for forwarding the card. His girlfriend invited me to visit. Oso's decided to stay put. At least for now."
Alma looked at me. "Does that mean you have to live there?"
"You've never been to New York."
"Why the hell would I want to? I can hardly stand San José. And wouldn't you know it, I haven't left town once. Pathetic use of summertime, really. I wanted to get out of this city, away from the people. I didn't even make it over the hill for a quick swim. Instead, I got busted."
"Jesus, Alma," I groaned. "Again?"
She hung her head, bangs covering her face. "Just after you moved."
There was a man's voice above the music, "Yaaaa, you're damn right!"
Alma sighed. "Long story short, I had two shots and a beer. It's not like I was drunk."
"They're never gonna let you drive again."
Alma stared at the red brick steps. "I just got out of jail. Ten days. That's why Loskie's throwing this party. But I gotta say, spending one night in the drunk tank should've counted for four days in jail. The drunk-tank was worse than jail. The ladies in jail were nice, nice because at least they had clean clothes and warm food. In the tank, they were dirty and mean from their oncoming hangovers. It seemed more like ten months or ten years or something like that."
Again, the man's voice from the backyard pierced the music, "Haaaaa! Yer goddamn right!"
I rolled my eyes and said, "Well, should we go in?"
"Sure," Alma said as she pressed the tip of her cigarette into the steps. "They're all his friends, though. Nobody really knows me."
But we had another cigarette and watched the traffic inch along. Around the corner came Autumn carrying the trike and the kicking screaming Alexis. Autumn threw the trike on the lawn. As mother and daughter went up the steps to the house, Autumn shrugged her shoulders and smiled at us. Alma and I laughed. Alexis bit Autumn's tit, and Autumn yelped. They disappeared into the house.
I followed Alma and her sandalwood-cigarette scent. In the living room, we made our way around three folding chairs huddled around a makeshift coffee table—a plank laid across two empty blue milk crates. From the top of a small TV-VCR combo, the heads of a stern-looking couple floated in a blue sky; they glared at us from the cover of an empty VHS box, a fighter jet streaking under their faces. The doors had holes in them. Music and yelling from the backyard echoed off the hardwood floors.
"Walls are bare," I said. The white walls were decorated only with scuffed smudges. Some of boot soles. Mostly of handprints.
"Yeah," Alma said, scratching her chest below her collarbone. "My sketches came down when you left. But I won't let Loskie put his stuff up. Airplanes covered the walls. He really wanted to fly."
"Jesus. Can you imagine him at Top Gun? 'That's right, Ice…man. I am dangerous.'"
We laughed and walked into the kitchen where the back door was open. Noise became louder. Barbecue smoke rolled inside in slow, regular waves as we sat down at the table. The music stopped. The yelling outside wound down to a murmur, the room continued to fill with smoke. I bumped the kitchen table and knocked over an empty beer can as I opened a window. Alma got a couple of Keystones from the fridge and popped the tops. We both took long swigs from the silver aluminum.
"So where exactly did you go this summer?" Alma asked, red marks appearing near her collarbone where she'd just itched herself.
"Did some traveling before I sold my car." I breathed in a gulp of meat smoke. I sat and thought about Thalia.
When I first saw her, it was minutes after I buzzed my hair for the first time; I felt the warm spring sun on my scalp in a way I never had before. And when I saw Thalia's curly sun-kissed brown hair in a twist atop her head and her skin a rich olive skin offset by a white tank top, I allowed myself to be drawn behind her. Her long legs glided under a paisley skirt, her sandaled feet carrying her through the crowd. I was on the way to my poetry-writing class, but with six weeks left in the semester, I was getting a little sick of myself and my wilty verse. Thalia's ears sparkled in the sunlight—loaded down with studs and hoops. I suppose I wanted to draw them. But I'm pretty sure it was the sweet-sick sun-heated blooms in the air that urged me past my classroom.
Over the previous year I'd been walling myself in—music on my earphones or magazines and newspapers in my face; I guess I'd walled myself in for most of my life, because I'd never felt such a pull toward a person before. I followed her as if pushed up San Carlos Street by the warm breeze, across the light rail tracks, past Plaza de César Chávez. The new business towers and new hotels and old hotels and the almost-finished tech museum stood and watched me. In a cloud of diesel fumes and blossom aromas, I followed Thalia over the railroad tracks and into The Relics—a rundown two-block area of pawnshops, second hand stores, a fabric store called In Stitches, and a pizza joint called Pizza Jacques. Thalia went into the shop called Don't Look. I hesitated but followed a minute later; bent filling in a ledger behind the old cash register, she didn't notice me. My hands were shaking as I looked at the surrealist paintings from the university's art students and tried on a tan suede jacket that smelled of mothballs and tar. It looked good on me, but I put it back. I couldn't think of what to say, and I almost walked out the door. Instead, I sat down on a black polished leather antique chaise that sighed. I took a breath.
"This is a great shop." My voice squeaked. "It's not like the others."
"Well," Thalia said as she looked up, letting out the twist of hair on top of her head. Her earrings jangled. "I can't figure how those other guys stay in business selling useless crap. So I try to appeal to those who have a little more taste."
"I think you have a good idea here," I said, still squeaking, intimidated by her apparent age and obvious beauty. "It just amazes me that The Relics haven't been torn down to make room for condos."
Thalia gathered the long curls into a ponytail. "People will always have a fetish for crap they can't or won't use. People like clutter. And they'll always appreciate a break from the madness of Valley Fair Mall crowds. I think there's something special about haggling with the shopkeepers. The tech revolution is a coup that will fail. Consumers like to touch and taste and smell before they buy. Who would buy a pinot noir online rather than taking a day trip up to Napa or Sonoma for an actual tasting in the cool confines of mountainside tasting rooms? I mean, if you're making a salad, do you want other people choosing your lettuce for you? Do you want someone else to determine what constitutes a good tomato?"
I stifled a giggle, "Well, I guess you've got it all figured."
She blushed and tugged at a small hoop earring. "Sorry 'bout that. I spent a lot of time thinking about these things before opening this place. Is there something I can help you with?"
As if possessed, I said, "Would you model for a sketch I'm working on?"
Again, she pulled at the hoop on her ear, "Me? What's so art-worthy about me?"
That night, we met in the crappy little dive bar—The Cavalcade, The Cav; the only bar I could get into—down by the Greyhound station. Thalia still wore her paisley skirt and white top; I'd changed to a dark green tank top and a pair of baggy blue Dickies. With all the racket of college kids, townies, and classic rock, we sat side by side in a corner so we could hear each other. Our arms touched, the neon from the beer signs making her skin look even darker brown and mine look even paler yellow. Quickly, I drank the vodka-cranberries Thalia bought me; I talked a little about the classes I'd taken at the university and even less about growing up downtown. She stirred melting ice cubes in her gin-and-tonic, leaning in, breathing on my ear to tell me about crazy customers at her shop and the vacations she'd taken for thirty years to her parents' summer home on an island in the Aegean Sea. Every time she made a storytelling hand gesture, I thought I smelled lavender, but it was hard to tell through the cigarette smoke. At her place a few hours later, she knelt in front of me taking off my pants. I was shivering, but a hint of Tiger Balm met my nose and calmed me a little. But with my bare backside against the cool wall and one leg over her shoulder, my other leg shook at the kneecap. She gripped one of my bony hips, kept me from crumpling to the floor and I relaxed into a rhythm of her thumb, her finger, her tongue. And my wet scent—or what I guessed was my wet scent—soon overtook Thalia's Tiger Balm vapors. Grasping the nearby closet doorknob, my inner thighs got warm and weak; I pressed the top of my stubbly head against the chilled wall. Green clouds undulating on the backs of my eyelids, I felt a certain relief for the first time in my life. Three more times this happened, and I wanted to do something for Thalia. But I had to confess to her that I didn't know what to do. She smiled, lay me down beside her, and told me to kiss her ear and neck. I did and she found her own spot. She inhaled, held it, and slowly blew out a giggle, almost all without sound. I fell asleep amazed that a woman had done that for herself. I'm still amazed.
The next morning, we discovered her car on the lawn across the street. It had scrapes and a busted headlight from the small tree she had nudged up by its roots. In hazy laughter, we threw on some clothes and got the hell out of there. We picked up my car and drove up the coast to a parade in San Francisco's Castro.
Yes, one of those kinds of parades.
All summer, we drove on scenic Highway 1 to San Francisco in my beat-up green '66 Pontiac Bonneville with the ripped ragtop down. Along the way, we'd stop so Thalia could go for a swim at Pescadero State Beach or so we could get naked in the back seat at the Año Nuevo parking lot. Thalia paid for most of our adventures. But when we broke up after a few months, I realized how much I myself actually spent shopping in Santa Cruz, having coffee in Davenport; filling the old '66 with extra gas, driving to Duarte's so Thalia could warm up with artichoke soup after her swims; buying books in San Francisco at City Lights Books in North Beach, eating and drinking in The Castro. I could've done without it all, but I should've kept the car.
As some sort of self-torture, I slept in the back seat of the Pontiac for a while after we stopped seeing each other. But the haunting smell of leather, gasoline, and sex was too much. I sold the car—the car given to me by my brother; it was the only way I could think to escape all the reminders, reminders of the places in between, in between San José and San Francisco. Even now, though, I can't help but think of a time I was driving and Thalia breathed on my neck, her fingers tracing circles up my inner thigh underneath the long skirt she'd just bought me in Santa Cruz. I pulled to the side of the highway just outside Davenport after I nearly wrecked the car. I don't think I loved Thalia, but I missed her faint medicinal smell and jangling earrings and tawny skin and the way she could make me feel in that car—rubbing my stubbly scalp as I drove, or laying across the bench seat on her back looking up at me while I looked at the road ahead.
Silently, I relived the summer I'd just spent with Thalia as I sat in the kitchen with Alma. The smoke continued to flow into the kitchen. A silence persisted, and I shifted in my seat. The walls were moving closer and I looked around for a way out of the room. Then I looked into Alma's big dark eyes.
I smiled and said, "Sorry about that."
"About what?" She rubbed the raised red scratches on her chest.
"I was just spacing out for a second," I chuckled. Then I lied, "I…I went up to Oregon and down to L.A."
**
Red and purple saturated a large cutting board. A foil tent sat on top of the board and juice dripped and congealed fat and blood on the off-white Formica.
"Rare!" a man yelled, coming closer to the back door. "The only way to have it. Sear it super hot, trap those good flavors." A distant voice responded. The man had stopped just outside the door.
Alma snatched her copy of Metro magazine and walked to the stove on the other side of the kitchen. The distant voice kept speaking; I stared at Alma, but her blonde bob guarded her from my gaze. She crossed her arms and started scratching her shoulders again.
"Yeah," the man squawked back, "I got two types and I won't cook 'em any other way. What? This is my house. You don't like the way I cook, don't eat. Hell. More for me. What?"
The distant voice asked another question. Alma leafed through the weekly, turned it over and started again, pretending to read about restaurants and upcoming downtown shows. I opened my mouth but didn't say anything.
"Like I said," the man shouted. "There are two types of meat at my parties: blue and red." The man stumbled through the door, tripping over the threshold and spilling meat-juice and Jack Daniel's on the light blue linoleum. His drab brown hair was matted with sweat, he was barefoot in jeans and a barbeque-stained Hawaiian shirt. With his light blue eyes, he looked at me as stared at a page on the stovetop. After a brief pause, Loskie said, "Speaking of rare. Holy shit," he smiled crookedly at me. "Where the hell've you been?"
"Away."
Keeping hold of his tumbler, Loskie set the platter of steak down on the counter and lurched toward me. I moved to get out of the room, but he wrapped his arms around me from behind, cold whiskey splashing onto my arm. He rested the side of his head on top of mine.
"Well," Loskie said, still holding me close. "We missed you."
I stood still in the damp-boozy embrace of the muscular man until he let go. Wiping my arm of the liquor, I turned to see Alma still staring at the magazine, her arms looking as if they'd bleed soon from the scratching. Loskie took a long drink and looked at his knife rack.
"Goddammit," he exploded. Alma jumped, and I retreated to a corner. He slammed his cup down on the countertop and went about opening and slamming every drawer in the kitchen.
"What's the matter, honey?" Alma whispered, now rubbing the raised red-streaks on her arms.
"I told you," he said as he pulled out a chef's knife from a narrow drawer. "I told you to put the goddamned knives back where they belong or they'll get dull. You're such a…" he trailed off and took a deep breath and faced Alma. He went toward her. But he embraced her, said, "I yuve you" and kissed her with a loud smack. Alma stroked his cheek and looked up at him with a weak smile. I sat down again, keeping my eyes on the knife in Loskie's hand.
After taking another swallow from his cup, Loskie took a sharpening steel out of the knife rack. He paced the kitchen, running the long blade of the knife across the steel rod with surprising speed and precision. Then he stopped pacing near the table where I sat and said, "Where've you been?"
I winced as he continued to rasp the steel together. I said nothing. The smoke had become even thicker in the room. Loskie looked at me, scraping.
"What?" he said. "Can't talk? Won't talk, more like. Always did think you were better than everyone else." He started hacking into the rarest meat. The steaming red juice flowed over the side of the cutting board. He shook his head, "Whatever." Then he turned to Alma. "Why's it that you still hang out with her?" He turned back to me, "Why's it you never say anything?"
I glanced back and forth between Loskie and Alma.
"Why's it you never say anything?" Loskie repeated louder.
I took the last swallow from my beer. "I don't need this." I got up.
"Wait. Don't go." Alma hurried to my side. "I have to talk to you." Her arm around mine, she guided me toward the back door. Under her breath, she said, "Don't mind this bastard."
"What'dja say?" Loskie said and stopped cutting. We walked by him, I looked at him from the corner of my eye. He did a full turn as we went by, a long fork in one hand, the chef's knife in the other.
"Nothing," Alma said. "C'mon, Kat."
"That's what I thought," Loskie said. As we walked out to the backyard, Loskie shouted, "Hey! I'm almost outta Jack. Where's my bottle?"
Alma didn't answer.
Three brown guys stood just outside guarding the door and the keg. Each wore black shades, dark blue jeans, and perfectly ironed short sleeve navy-colored button-ups. I got a mouthful of their cologne as we squeezed past them. More eyes stared at us from the yard. All kinds. Mexicans. A few old blacks. One short, stubby Asian. A healthy dose of crusty crackers. All like Loskie: townies from The Cav. And around the large yard of dirt and dead crabgrass there were groups of men—some fat, some muscular, all of them tattooed; I even recognized a few of them from the bar, but not enough to talk to them. The men just stood around in their greasy white t-shirts with mechanic's coveralls; some had unbuttoned their coveralls and folded them down to the waist. A dark American Indian-looking man—somewhat older—stared at us. Taking off his bright orange shirt, he revealed his broad chest entirely tattooed with an ancient map. He lit a cigarette and lay down on a weight bench and lifted the barbell. Off in a corner, three small white women with various bright hair colors and facial piercings sneered from the picnic table where they sat.
Alma and I kicked up the dust of the dead grass as we sidestepped through the chattering and laughing mass of flesh. The music started again. We sat down next to each other in broken plaid lawn chairs in a corner of the yard opposite the scoffing women. We lit cigarettes and watched the twilight come into the yard. Through the tall chain-link fence, I could see plastic slides, jungle gyms, tricycles, bikes, and the green grass in other people's yards grabbing up the remaining sunlight. From behind a tree in the next yard popped the neighbor hellion, Alexis. Clothed in nothing but her floral-print underpants and a coat of dirt from face to feet, she saw us and waved frantically with a full set of perfect baby teeth. We waved back and, just as quickly as she had appeared, she disappeared into the house with a flurry of screams.
"That kid's trouble," chuckled Alma. She started scratching again, this time her palms were the victim.
I smoked half my cigarette. Then I said, "So, two DUIs, huh?"
"Yeah. Two times. I don't think they'll ever let me drive again. Those classes you drove me to—remember? after my first DUI?—those should've been punishment enough. And now probation. Can you believe I'm on probation just because I had a few drinks?"
I ignored her last question. "I can't imagine being in jail. I'd rather die than sit in jail, thinking about what I've done wrong."
"Don't be so dramatic. I wouldn't rather be dead," Alma responded. "But I agree with you. To spend life regretting a lapse of morality would be torture: playing over and over again the desperate situation that led to killing or stealing or raping or beating the crap out of someone, thinking of how a brief lapse led to eternal guilt."
I frowned, "A 'brief lapse?' What a cop out. That's like saying the weather is the cause of being happy, melancholy, introverted, or homicidal."
Alma shifted her weight, turned her head to me, and said, "But don't you think there are things beyond our control that affect our decisions and moods? Our environment has a greater effect on our actions than you're admitting, Kat. Think about it: if I wake up from a great dream and say to myself it's going to be a great day, that doesn't make it a reality because, if I walk out the door and the rain drenches me, I sure as hell am going to be in a bad mood."
"Read the newspaper and bring a fuckin' umbrella," I said with a smile. "I think we have to be aware of how we'll react in situations: either control an impulse or avoid the situation all together."
Alma shifted her weight yet again, "What are we supposed to do? Live in a box? Wouldn't you have to have some super-insight into yourself? An almost religious impulse control? It seems like unrealistic idealism."
The crowd shuffled on the dead grass toward the meat that Loskie set out.
After a few minutes, I asked, "Why're you still living with him?"
"I don't know. The cheap rent?"
I looked at Alma.
"Okay," Alma said as she glanced at me, digging at her palm. "I know you're thinking I'm full of shit right about now."
"Yep."
"Well, that's why I asked you here. I don't think I can do this on my own. I feel totally trapped. I've known I should get the hell out of here a long time ago; right around the time you moved out, actually. But it really hit me when I was in jail last week. I thought about the night I got busted again. I was out with Loskie, down at the bar. He was off playing pool, and I started talking to this woman—a little older than us, white chick, really done-up make-up and hair, fresh tattoos, jet black hair—and we started talking about traveling. And she'd been all over the place. She'd hiked the rainforests of Costa Rica and the deserts of the Australian Outback; she'd rafted down the Colorado and the Amazon; she'd even stayed with families in the Italian and Irish country sides. I listened and wondered how she did it, how she got by and fed herself. I mean, she'd grown up her whole life in San Francisco—Pacific Heights—but when she turned eighteen, she just took off. Almost no money and only a few sets of clothes packed in her little backpack. She said she just figured she could rely on the kindness of strangers."
She paused and glanced at me. She lit two more cigarettes, handed one to me, and continued.
"So anyway, I told her I thought she was full of it. She told me that I'd be surprised at how willing people are to help a wanderer. She said, 'Experience is valuable currency,' that people wanted to live through her by hearing about the places she'd been before and where she was going."
Alma stopped and looked at me again. I wasn't sure why.
She went on, "So, it all started to sound possible to me. I was completely caught up in her story. I told her I needed to get out of San José. Then Loskie stepped between me and this girl and said 'What the hell?' and grabbed my arm and pulled me outside. The next thing I knew, he was in my face, squeezing my arm. He just kept yelling at me, telling me that I loved him and I couldn't leave him, not after all that we've been through. Well, long story short, a bouncer separated us, but not before I called Loskie a goddamned bastard and backhanded him across the cheek. Next thing I knew I was in my car and getting pulled over by the cops. I'd run a stoplight."
"Damn," I breathed. "I can't believe he did that. (Okay, maybe I can.) So what the hell are you still doing here? Why don't you just leave?"
"Well, I think I was gonna ask that woman from the bar if I could tag along with her for a while. You know, like take that bus she was gonna catch the next day to go up to Crater Lake and camp and try and figure things out."
I looked at her out of the corner of my eye.
"I know, I know," she said. "Seems pretty stupid, right? But this girl seemed like she would've gone for it."
"Still, though. I mean, you could've stayed with me."
Alma shook her head. "You don't know how many times I picked up the phone. But then I'd get to thinking how I let Loskie come between me and you."
I was stunned that she felt like that. I've known her for my whole life. And I've done far worse things. Like…well, I'll just leave it at that for now.
Anyway, Alma went on, "And the day after, Loskie bailed me out of the drunk-tank, said he was sorry, and we went home. Things were okay. But when I got convicted a month later, I went to county lockup and had a lot of time to think. I thought about how I've been…" She stopped talking and swallowed hard. Her eyes glistened as she looked at me. Then, "And I thought a lot about you. I figured, you had the car and you really don't like your job. But you got rid of the '66." She paused again, faced forward, then continued, "I don't know. I just need to get out of here. I really don't care what it takes."
Alexis again appeared in the next yard beyond the chain link fence, now with nothing on but a smile. But her mischievous grin left her face. She shrieked and ran away, her little white butt offset by the rest of her dirty skin.
Finally, I said, "I guess that sometimes mending a broken spirit is more important than repairing a broken relationship."
I could feel Alma looking at me as she again turned and said, "I don't know how you always come up with those perfect sayings. The way you understand me is...is…I guess that's why I know you'll help me."
I looked at Alma, her glistening black eyes.
"What the hell's goin' on here? You two really are dyking out, aren't you?" Loskie stood before us, smiling. "Just kidding. Hey, Kat. Saw-ry you had tuh see that in the kitchen. Really. I don' like it when we get like that." He leaned over and kissed Alma on the cheek with a loud smack, sloshing a little whiskey on her arm.
I stayed quiet.
He swayed from side to side, his tumbler of whiskey in one hand, a platter of par-cooked flesh in the other. He continued to stare at me with one eye shut. Then he slurred, "So, quiet girl. How d'you like yer meat? Red 'r blue?"
"I'm a vegetarian," I said as I stared through the chain-link fence as if I Alexis would appear for some comic relief.
"Since when?" Alma asked.
I glared at Loskie out of the corner of my eye.
"Well, there's lots'a salad an' corn."
I glanced at Loskie and then away, saying, "Not really that hungry."
Loskie breathed through his mouth and stared at me with his one open eye. Finally, he said, "Why're you even here then?"
In the brief silence that followed, my stomach gurgled. Then I looked right into Loskie's eyes. I opened my mouth.
Before I could speak, Alma said, "To see me."
Loskie swayed there a little bit longer, his face contorted as he looked at Alma. Then he turned around abruptly, spilling meat-juice on the dead grass. While he staggered away, he mumbled into his tumbler, "Tuh hell with it, then. Damn hippie muff-diver. In my house."
Alma fumbled with the pack of cigarettes. She plucked two and gave one to me. Her hands trembled as she lit them. Loskie sat with the three small women at the picnic table across the yard. He had his hand over one eye, glaring in our direction. I stared right back at that drunk bastard. The damn fool kept that hand over his eye while talking to the three women. The three women each got up and walked into the house. Alone, he glowered at Alma and me, slowly blinking his one eye.
I didn't look away from him. "What is his problem?" I asked.
"To hell with him," Alma whispered. I could hear her digging at her shoulders again. "Who cares? Let's go inside."
I sighed, "Why don't we just get out of here?"
"Not yet."
I shook my head but followed Alma toward the back door through the thinning crowd.
"Hey!" Loskie cried. "Hey! You goddamned dykes! I'm talkin' to you!"
We went in the house.
"Hey!" Loskie called again. "Where the hell's my Jack?"
The door rattled when Alma pushed it shut.
**
In her bedroom, Alma slid the bolt into place and stood there by the door. The yellow streetlamp lit the room.
"I am so sick of this," Alma sniffled. "All I've wanted to do since you got here is…all day…every day. But everything I think, everything I say, everything I do is…is…"
I took Alma in my arms, and she began to weep. I could hear more people arriving at the party outside. The music and voices outside got louder and echoed throughout the house. I held Alma in the yellow of the streetlamp, smelling cigarettes, B.O., and the fading scent of sandalwood on her. I led her over to the bed and we lay down. I ran my fingers over the raised lines on her shoulder. Then I stroked her cheek with my forefinger. Her nose. Her eyelids. Her forehead. Her ear. Her other ear. Alma's weeping quieted. The din of music and chatter outside filtered in. There was only the sound of Alma's breathing in the bedroom.
I asked, "You awake? You okay?"
"Yeah. Just thinking about what to do."
"And?"
Alma sighed, "I don't know. I can't even go back to Santa Cruz for school, either. I really want to finish school, too; but I don't think I can get my grant money anymore. I've been thinking all day about the traveling you did this summer, but you sold your car. So in answer to your question, I don't know what the hell I'm gonna do. I could go anywhere. Anywhere but here. Maybe north on Highway 1 until I find a place that I feel safe. Wherever that might be."
I said, "Why don't you just leave right now?"
Alma sat up on the edge of the bed and lit two cigarettes. I joined her when she handed one to me. She said, "Will you go with me?" Suddenly, the music outside stopped and only a few voices could be heard. Loskie shouted at a few people, asking them why they were leaving.
I said, "All roads lead to…I just don't know if I can do it."
Alma put out her cigarette in an ashtray. The yard was quiet. We sat on the bed in the darkness and the yellow streetlight.
Finally, I said. "But I want to know that you're okay. So I don't know how that's going to work."
There was a thump somewhere in the house. The back of Alma's hand touched my cheek. Then she took both of my ears in her fingers and drew my face to her own and put her mouth to mine. After a few moments, she pulled away, her fingers still grasping my ears. We kissed again in full embrace. After a few moments, she again pulled away, taking my hands in her own.
"Katherine," she said. "Let's get out of here right now."
"Where to?" I asked.
"Well, we can't drive." Alma said with a little laugh. "I don't know. Let's just leave now. I've already thrown some stuff in my backpack. We could take the bus to the coast and go camp on the beach; or we could go up to the city. And by the time Loskie comes out of whatever stupor he's in, we'll be long gone."
The yellow streetlamp outside flickered. Alma's eyes were wide. Something rattled in the front of the house.
I was a little scared. "What're you saying?"
"I'm saying we should get the hell outta here. Together. I don't really want to go to San Francisco—to me it's just another dirty city—but there's a school up there that I could transfer to. And you could find a better job. We can stay there until I finish school and then get out of there, go see the world. In the meantime, we'd be safe in The Castro. No more of this crap, no more living in fear because we want to touch, we want to kiss, we want to…"
She trailed off and released my hands.
For a short while, we sat there.
Then I said, "I can't do that. I didn't tell you this, but I still've never gone to Oregon or L.A. Back in April, I met a girl—Thalia—and spent a lot of time in The Castro with her. And I really don't like it all that much. The fags and the dykes aren't really accepting. They think people like me are cowards, indecisive at best. I don't want to deal with that again."
A siren wailed in the distance, came closer, then receded. Someone coughed in the living room.
Alma said, "I thought we understood each other. Don't you like me?" I heard her nails starting to scrape the underside of her forearm.
I took her by both hands and squeezed them. "Alma, I've known you my whole life. I love you. I'm in love with you, have been for longer than I can remember. But I don't want the fact that I love a 'type' of person to define who I am."
"I don't understand."
"It's why I left Thalia: to her, all roads led to San Francisco, to The Castro, to all that it was supposed to represent. We went on these mini-adventures up Highway 1 and it was all good fun until we ended up in The Castro. Every time. When I was there, I didn't feel like an individual. Not part of a group, either. Don't get me wrong, though. When I started going there with Thalia, it was the first time I'd ever really felt like part of a group; I mean, you know what school was like for us. So for a little while, it was nice to be around similar people; comfortable, even. But after a couple of weeks, I started to feel caught in a contradiction. You wouldn't think it, but in the Castro you either like cock or pussy. It's as much of an either/or world as everywhere else.
"Thalia was really no better. She thought she could convert me or recruit me. To Thalia, I should always represent the 'gay nation' whether I was in or out of the Castro. That route—the way of the staunch, militant dyke—was for Thalia. And it was so important to her that we attended every gay pride march or event that we spent more time in the city being activists than we spent being two people who liked each other."
At the time, I thought I knew what I was talking about, that I was standing up for something important, that I had to push Alma away in order to push her toward something real. It was a sacrifice. But now I think I sacrificed the wrong thing. Anyway…
Alma replied, "I don't really understand. Isn't this the very thing that we should stand up for? Besides, this is us. We should be together. Like you said, we've known each other forever. But, fine. We don't have to the city. I just want to get out of here."
"You have to do what you think is right."
"It doesn't matter."
"Yes, it does. But I don't think I can do it with you."
There was only Alma's uneven breathing. Then she said, "You remember how we used to go to the beach with Clara? That nude beach in Santa Cruz? I never understood why you didn't go out in the water with us. But I was out beyond the breakers with Clara. Even now, just sitting here, I can feel the raw power of the Pacific, the mist, the gray sky. I remember looking at the shore from a hundred yards out and seeing you waiting at the edge of the water for us to come back. But when I was out there with Clara, I saw the waves going away instead of toward me, a new perspective. I haven't been there for a long time. But right now, I want to be in the middle of all that with you, with you in the act of physical, spiritual strength."
"But what about sharks?" I asked.
Alma responded, "You have to keep your mind off all the unknown things that can happen out there. Sure, with his bad eyesight, a shark might come to take a bite out of your ribs or legs, mistaking you for food. And what about the cold, right? You might cramp up so you won't be able to swim ashore, dying a horrible, watery, salty death."
"Are you still trying to persuade me?" I asked, chuckling.
"I'm just trying to point out that these unknowns can be controlled in two ways. You can stay on the beach and watch, imagining what might—but probably won't—happen. Or, you can offer your mere physical existence for the opportunity to be a part of something much more than yourself."
"What the hell does that mean? What'd you read at school?"
"It doesn't matter. What matters is that when I'm in the water, it is the only place I'm confident that I know enough about the factors that challenge my life. The only thing that can stop me is fear. Fear can, at times, help with your logic, can even help you learn about yourself—asking why you're afraid of one thing or another. But I think fear can lead to complacency. I mean look at me. Still in this. Still in this, for lack of a better term, 'relationship' with Loskie."
I didn't say anything. I couldn't—can't—figure how Alma got all that insight. She hadn't been in school that long, certainly not longer than me. I mean, I've read my fair share but I've never read anything with the kind of philosophy in it. How had she come to these conclusions?
Listening? Maybe. Listening.
There was one more thump from somewhere in the house. It sounded like a body being dragged in jerks down the hallway.
"Alma!" Loskie's screamed from the hallway. "Where are you, Goddammit! Where the hell are you?"
Alma rushed to the window and opened it. She pushed the screen out.
"C'mon," Alma whispered. "Get out the window."
The door handle jiggled and Loskie shouted, "Open up, you fucking dyke! I know you're in there licking that bitch's box." He banged on the door.
"Get out the window," Alma repeated.
I climbed down. When I turned around, Alma was closing the window.
"What about you?" I said to Alma. "C'mon."
"No. I'll be okay." The banging on the door continued. "I'll call you later." I looked at her black eyes shining in the yellow streetlamp. To this day, the most willful I have ever seen. And the window closed.
I turned and ran home.
How could I do that?
The next morning, around ten o'clock, I woke. What'd I done? I've been asking myself that question for weeks now. I went to the phone and called, but there was no answer. I left her there with a maniac pounding on the door, libel to kill her. And I let her stay behind and face that alone? I called again. No answer. Why didn't I call the cops? Had I helped bring about her death? All this swirled in my head throughout the day as I wandered the apartment, going to the door about a hundred times to go looking for her. But I waited. I called a couple more times and waited, trying to assure myself that I'd done the right thing.
That night, I called again. Loskie answered, "Alma?" I hung up. For the rest of the weekend, I forced myself to stay in, telling myself that I had to be around if Alma came by. I confined myself from doing much of anything except smoking cigarettes while I waited for fitful sleep. Or a knock at the door. I called a few more times on Sunday.
Finally, long before I had to be at work that Monday, I decided to go by Alma's house. Maybe she was angry at me for abandoning her so easily; after all, she had not come by my place. I had to make her understand that I really hadn't left her, that I was just waiting for her to get herself out of the situation. At the very least, I had to make sure she was okay. I walked across the university campus. Though still at a distance by California standards, fall was coming. I could smell it in the cool pre-dawn air.
As I was crossing the street to the house, I saw Loskie sprawled on his back at the top of the front steps. Barefoot. Shirtless. His unbuttoned pants exposed his dark pubic hair. An empty bottle of Jack lay on its side near his head. He snored. I stood there and realized his car was gone. But that could mean anything. Still, I wondered if Alma had stolen his car. I thought of kicking Loskie in the ribs, but I stepped over his heaving frame. I searched the house and the basement until I was sure that Alma—or her lifeless body—was not there.
When I again stepped over Loskie's body, I noticed a taxi outside the house next door. The young mother, Autumn, was leaving her upstairs apartment with two large suitcases. Somehow, she managed to wheel them both to the taxi with her sleeping hellion, Alexis, on her shoulder. The driver helped put the bags into the trunk, and Autumn turned to get in the car and spotted me.
"Where'd Alma go? I saw her leave earlier."
I shook my head.
She shrugged and, with her weary free arm, she waved and got into the taxi. It pulled away before I even get a chance to ask when Alma'd left and how.
I still don't know where Alma is. But I've learned—even after all the people who've gone away or disappeared or died over the years—to believe that they've gone on to something right, something good.